Gold Investment In The Philippines: A Few Key Things You Need To Know
6 min read
Amid the global economic slowdown, rising geopolitical tensions, and fears due to the pandemic, gold price is at an all-time high. Is it time you invest in gold as a way to secure your future?
By the tail-end of 2015, global prices of gold per troy ounce plummeted by 40 percent at below $1,100, or around ₱55,000.
Although the market stabilized for the next few years, monitoring platforms like GoldPrice.org and the World Gold Council saw a meteoric rise in the prices in less than 12 months.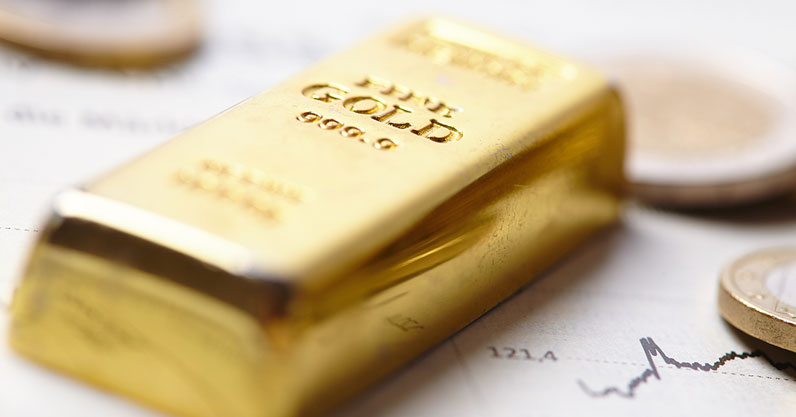 At the moment, the price of gold per troy ounce is almost about to hit the $2,000-mark, or around $63.43 per gram.
Sure, there's a crazy gold rush happening right now. And if you're thinking of turning to gold as either an investment or an insulation for economic uncertainties, here's everything you need to know about investing in gold in the Philippines, prices, and where to buy these commodities.
Gold as an investment
Gold has been an indicator of wealth for the longest time. From kings to emperors to despots, they love the glimmer that is associated with the commodity. Even currencies used to be backed by gold, which made their value relative to its price.
However, central banks across the world have already moved from the gold standard to fiat money, or currency that only has value based on how governments maintain their equal amount.
In modern times, gold serves as a "safe-haven" investment for people as it still remains valuable even if legal tender becomes worthless due to economic turmoil.
Whether buying precious jewelry or other forms of gold as an investment, the commodity still is a top choice for people who want to diversify their investments.
Why invest in gold?
If you're still unsure if investing in gold is a good idea, here are the reasons why you should jump in and embrace this shimmering opportunity:
Despite the fluctuation every now and then, the price of gold per troy ounce has been climbing for the past 20 years at a total rate of 604 percent. In 2001, you can get gold for only $264 per ounce—and now it's $1,940.90 for the same amount.
Demand for gold doesn't dip. Although a huge chunk of gold buyers are members of the jewelry sector, gold investors make up the second biggest market for commodity. If you put your money in the market now, you can eventually reap the benefits later.
Supply of gold in the market doesn't pick up easily. According to the World Gold Council, it takes up to ten years for a mine to produce gold that can bump up the supply in the market. Also, mines cannot generate gold forever so there's an expiration date to the supply chain somewhere.
As said earlier, gold's value historically held up even after all this time. Its properties like resistance to corrosion as well as high melting temperatures ensure its longevity for the next generation.
In the Philippines, gold production is lagging compared to other Asian producers such as China, India, and Hong Kong.
According to the Mines and Geosciences Bureau, gold mining in the Philippines only yielded 20,646 kilograms last year. This accounts for a little over one-fourth of the total metals mined locally.
5 Items That Are Better Investments Than Gold
Types of gold commodities in the market
There are many ways to join the gold rush in the Philippines, provided that you know where to put your money. If you're interested, here are some ways you can acquire gold:
Gold jewelry
Gold bars
Gold coins
Gold mining stocks
Unfortunately, there are no gold trading platforms that specialize in options, certificates, or futures in the Philippines at the moment.
In addition, the Bangko Sentral ng Pilipinas (BSP) has no commodities-exchange platforms that will facilitate trading of the said metal in the country. Until then, buying and selling here is solely in the physical market.
Last year, BusinessMirror reported that 20 percent of the transactions from a Hong Kong-headquartered gold trader J. Rotbart & Co. came from the Philippines, translating to around $10 million in gold market shares for the company.
Where to buy gold in the Philippines
Since you can't trade financial instruments that are backed by gold in the Philippines, the only way to get in this investment platform is to acquire it physically.
Here are the most common ways to buy gold locally:
1. Jewelry stores
Since they're the primary market for gold in the Philippines, the easiest way to acquire them is through jewelers in the Philippines. However, it isn't as simple as buying a golden necklace; you need to be able to get the products with the highest purity.
2. Private traders
Sellers of precious metals in the Philippines are limited, with only a few renowned names specializing in this type of investment. For starters, these are just some of the names you can look into when you want to buy previous metals for your portfolio:
One Ounce Trading 6/F West Insula, 135 West Avenue, Bungad, Quezon City 8932-2497 / 0947-203-6582 www.oneouncetrading.com
J. Rotbart & Co. G/F Crown Tower, 107 H.V. Dela Costa Street, Bel-Air, Makati City 0966-880-9419 www.jrotbart.com
3. Antique collectors
This might prove to be difficult as antique dealers and collectors limit the number of people who can have access to their collection. The best way to get into more vintage gold products is to find groups that dabble in this—and buy your way in.
For companies that require gold as their materials, you can buy in bulk from the BSP through its Department of General Services. The central bank sells gold sheets and grains for industrial and commercial use.
You can download the application form from the BSP website and wait for the authorization from the agency before you can place an order.
A Starter Guide To IPO Stocks In The Philippines
5 essential tips when buying gold
1. Only buy physical gold in the Philippines
There are no authorized precious metals-backed trading platforms in the country at the moment so you should only get the real deal.
2. Make sure to aim for the highest purity.
For instance, a gold bullion with a 0.999 purity, also known as 24-karat gold, has the highest appraised value of all. You can also get other levels of purity such as 91.6 percent (22-karat gold) or 75 percent (18-karat gold).
3. Ask for the assay certificate
For the uninitiated, metallurgical assay is the test conducted on metals to determine their purity; this is how gold traders know how pure the gold is.
If you're going to buy precious metals, make sure it comes with the certificate.
4. Never buy gold with credit
The payoffs for precious metals don't come easily. After all, you have to wait for the right time to liquidate them so you can turn it into profit.
Because of that, buying gold with a loan may put you at a disadvantageous position financially.
5. Find a safe place where you can store it
Putting your gold under the bed won't cut it; you need a storage solution that you can easily access in case you need to liquidate it but safe enough that it won't get stolen.
Bank safety deposit boxes are a great start, but there are other specialized storage solutions that can take care of your investment for you outside the jurisdiction of conventional banking.