Eats Cheap: 5 More Affordable Restaurants In Makati
3 min read
Tucked away from Makati's business district, far from the madding crowd, are food joints that have silently been serving a number of professionals, residents, and their recruits for quite some time already. If you're looking for budget-friendly restaurants and holes-in-the-wall, check out the gastronomic wonders that these best-kept food joints offer.
1. Gab's Good Grub
3273 A. Mabini St. cor. Doña Epifania St., Poblacion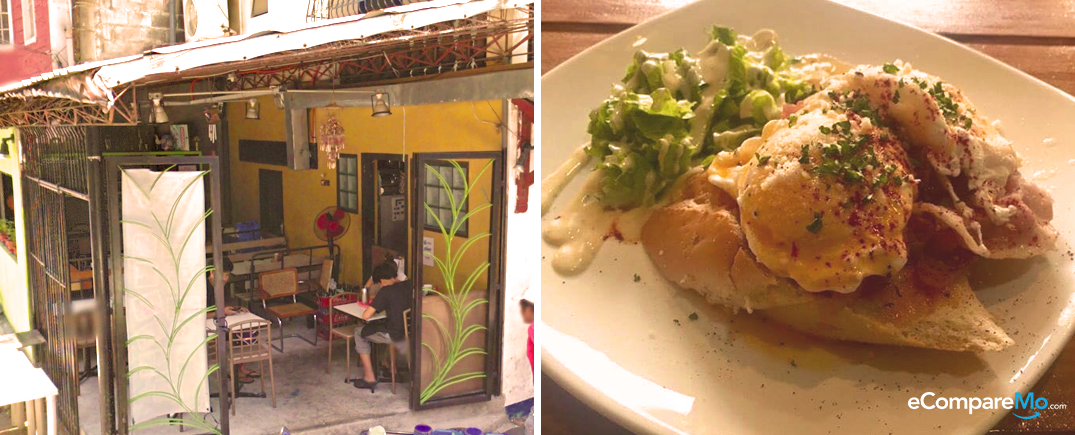 Countless people from different parts of Makati brave through the labyrinthine alleys of Poblacion just to get to Gab's Good Grub, a 24/7 diner tucked away in Back-well, or the area behind Rockwell (Back-well, get it?). Whether you're looking for a late-night affair with Bolognese pasta (P80) or craving for something majestic like croquet madame (P85)—a ham sandwich topped with perfectly runny sunny side up egg—Gab's Good Grub will surely satisfy your all-day cravings and leave you wanting for more.
2. Lugawan sa Tejeros
Malolos cor. Chino Roces Ave., Tejeros
Just when you think the humble lugaw won't get any better, you stumble into Lugawan sa Tejeros. Despite its modest looks, the place is packed any time of the day with people who want to mow down a nice bowl of hot porridge. While most eateries add beef shanks or chicken strips to their lugaw, Lugawan sa Tejeros takes pride in serving it with lechong kawali, deep-fried pork chunks that are crispy outside and chewy inside. For the most bang for your buck, order their G4 (P50), which has basically everything in it: tripe, lechong kawali, and egg. You can pair your goto with lumpia (P10) or tokwa (P10), which goes  sowell with their homebrew vinegar.
3. The Original Sinangag Express
Makati Cinema Square Condo Corp, Chino Roces Ave. cor. Pasay Rd., Legazpi Village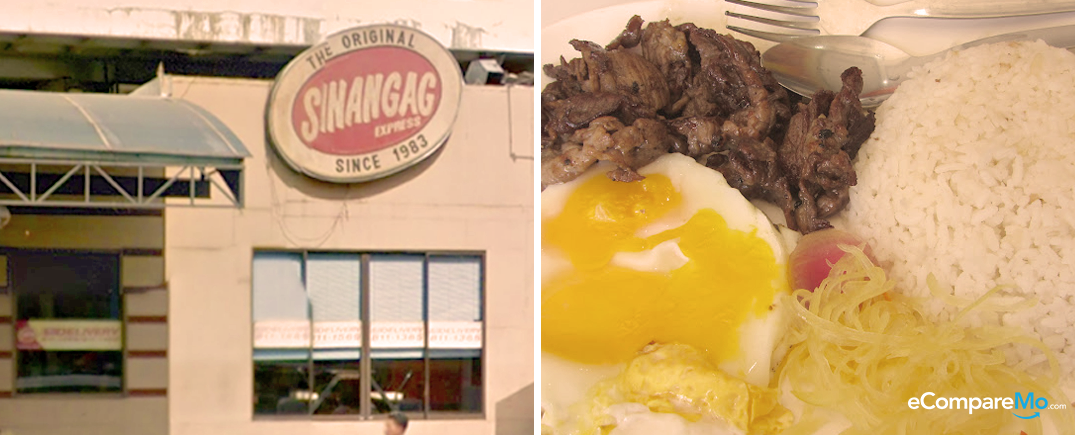 Tapsilog will always have a special place in the heart of Filipinos. Whether it is your first meal of the day or a post-booze grub with friends, ever spoonful of cured meat with fried rice is just a delight. The Original Sinangag Express (not to be confused with the more popular Sinangag Express franchise) is a humble tapsilog joint that has been cooking up -silog treats since 1983. It has proven itself as the king of breakfast grub with its cheap yet good meals in Makati. Choose among a wide variety of silog meals like Tapang Tapat (P95 with two eggs), tocino meal (P60), pork sisig (P65), and chicken barbecue (P90). And have we mentioned that Sinangag Express offers unlimited fried rice for all dine-in customers?
4. Hummus Elijah
7850 Makati Ave., Poblacion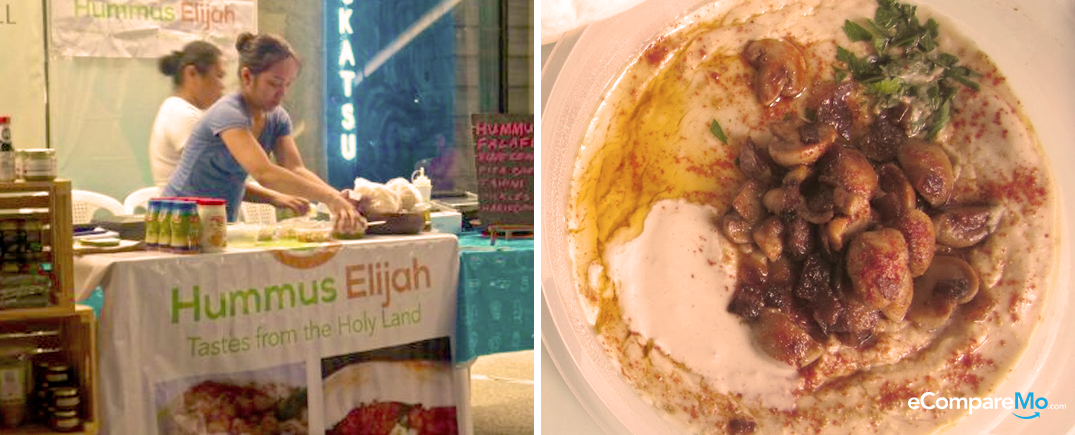 Poblacion is home to some of Makati's hottest dining joints in Makati, catering to both tourists and locals alike. A newcomer to the Poblacion gastronomical belt is the humble Hummus Elijah, a Mediterranean restaurant serving hummus and pita sandwiches. Their hummus dishes—such as the signature Hummus Elijah (P250), hummus with mushrooms (P300), and hummus with pine nuts (P300) come with two pieces of pita bread, which is also good for sharing. If you want a solo treat, their wide range of pita sandwiches like falafel (P180), sabich (P180), and shakshuka (P180) is good enough to fill your belly. Vegan options are also available.
5. 100g Burgers
3738 Estrella Street, Bangkal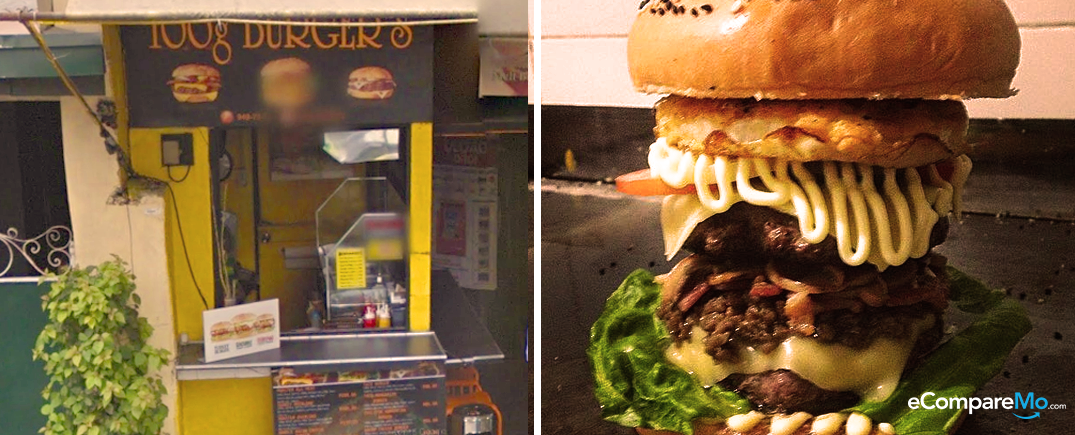 Despite being insulated from the central business district, 100g Burgers in Bangkal has proved to be a hit among burger lovers in the city. In contrast to its limited space—which can only accommodate 15 people at a time—100g Burgers offers a whole new world of burgers to choose from, ranging from the classic sandwiches to the eccentric but good ones. Some of their most famous ones include the cheeseburger (P60), Hawaiian (P75), bacon cheeseburger (P90), and bacon mushroom melt (P90). If you're feeling adventurous, you can try their gourmet flavors: the thousand island burger (P90), Kahlua burger (P90), laing burger (P90), and taco burger (P90). If you're on the hunt for an affordable burger joint in Makati, a trek to 100g Burgers is definitely worth it. –Dino Mari Testa
What's your favorite hidden restaurant Makati? Share them in the comments.