Demonetization Of Old Philippine Banknotes: Important Things You Need To Know
2 min read
Don't let your money go to waste.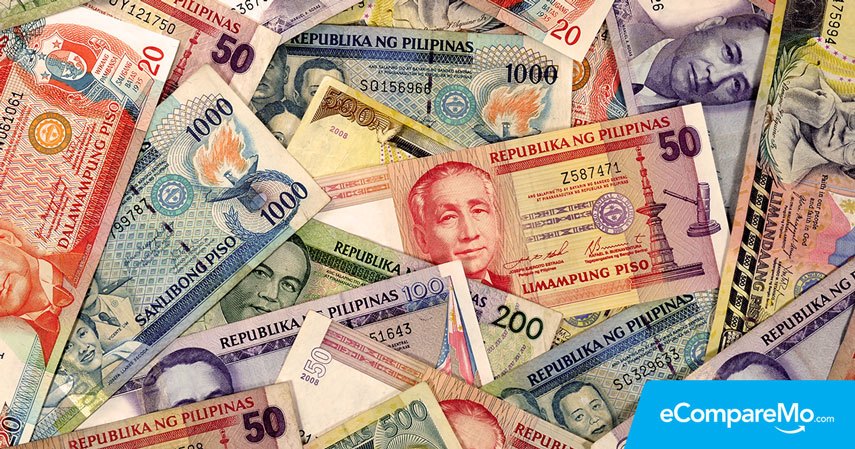 On May 29, 2015, Bangko Sentral ng Pilipinas (BSP) released a statement to remind us of the demonetization of old Philippine currency—or the replacement of the old banknotes with new ones. The new Philippine peso bills have enhanced security features in order to protect the public from counterfeit money.
BSP's Public Advisory
– The old Philippine banknotes may still be used until December 31, 2015. Effective January 1, 2016, the old peso bills will no longer be accepted for any type of transaction.
– BSP provided a period of one year from demonetization to have old banknotes exchanged at authorized financial institutions (e.g. commercial banks, thrift banks, and rural as well as cooperative banks) from January 1, 2016, to December 31, 2016.
– Starting January 1, 2017, old banknotes will officially be demonetized. If you were not able to have them replaced within the given period, they can no longer be exchanged with financial institutions or used for payment of transactions.
– The old Philippine currency are the 1,000, 500, 200, 100, 50, 20, 10, and 5 peso bills, as shown below.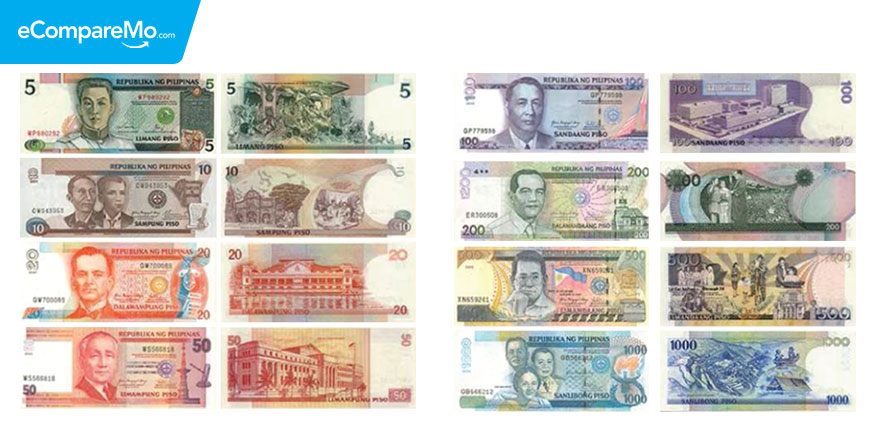 Special cases
– For OFWs or individuals who are not in the Philippines at the time of demonetization, old currencies should be registered through the BSP website starting October 1, 2016, to December 31, 2016. These can be exchanged with the BSP within one year after the date of registration.
– For banknotes that are stored as evidence, the legal agencies that are keeping the money in their custody have until 2017 to declare the amount that they have to BSP. The old banknotes will then be replaced after the case is closed.
Republic Act 7653
The demonetization process is in line with the Republic Act 7653, or the New Central Bank Act, that grants authorization to the BSP in replacing banknotes that have been used for more than five years.
Our old banknotes have been used since 1985, or almost 30 years now. The New Generation Currency (NGC) was launched in 2010, and has six denominations: 1,000, 500, 200, 100, 50, and 20 peso bills.
Features of the New Generation Currency
The new banknotes contain the following enhanced security features:
– Embossed prints on the "REPUBLIKA NG PILIPINAS," denominational value in text, signatures on each bill, and value indicators located at the lower right corner on the obverse (front side) of the banknote.
– Serial Numbers: It is composed of alphanumeric characters, made up of one (1) or two (2) prefix letters and six (6) to seven (7) digits, increasing in size and thickness.
– Security Thread: the metallic thread that look like it's been stitched vertically on the obverse of 100, 200, 500, and 1,000 peso bills.
And to showcase the natural wonders of the Philippines, the following iconic spots and species that can be found in the country are featured on the NGC:
| | | |
| --- | --- | --- |
| Denomination | Natural wonder | Native species |
| 20 peso bill | Banaue Rice Terraces | Palm Civet |
| 50 peso bill | Taal Lake in Batangas | Maliputo Fish |
| 100 peso bill | Mayon Volcano in Albay | Whale-Shark |
| 200 peso bill | Chocolate Hills in Bohol | Philippine Tarsier |
| 500 peso bill | Puerto Princesa Subterranean River National Park | Blue-naped Parrot |
| 1,000 peso bill | Tubbataha Reefs Natural Park | South Sea Pearl |
—Kristel Serran