Car Promos in the Philippines For March 2021
5 min read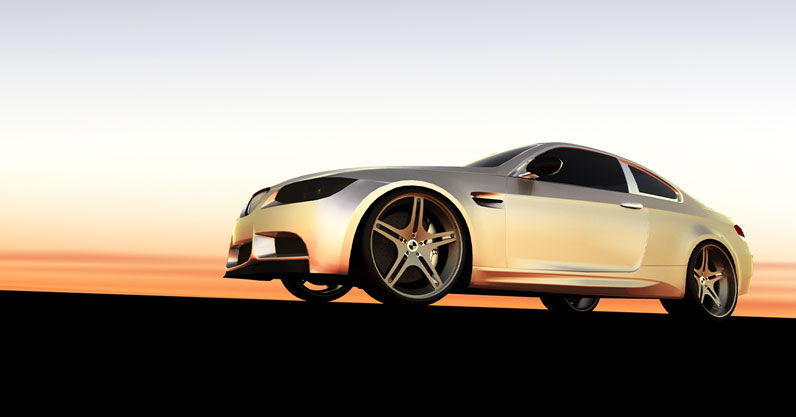 Summer is almost here! And car makers all over the country are making hot deals with car promos available at dealerships around the country. Check out these amazing deals from all the major carmakers in the Philippines.
Of course, if you want to get a FREE car insurance quote and save up to 30% on your comprehensive car insurance, look no further than here at eCompareMo! We've made shopping for car insurance better, easier, and safer for you. Get multiple quotes for FREE and apply for a the best and cheapest car insurance in the Philippines now!
Car promos by brand
Chery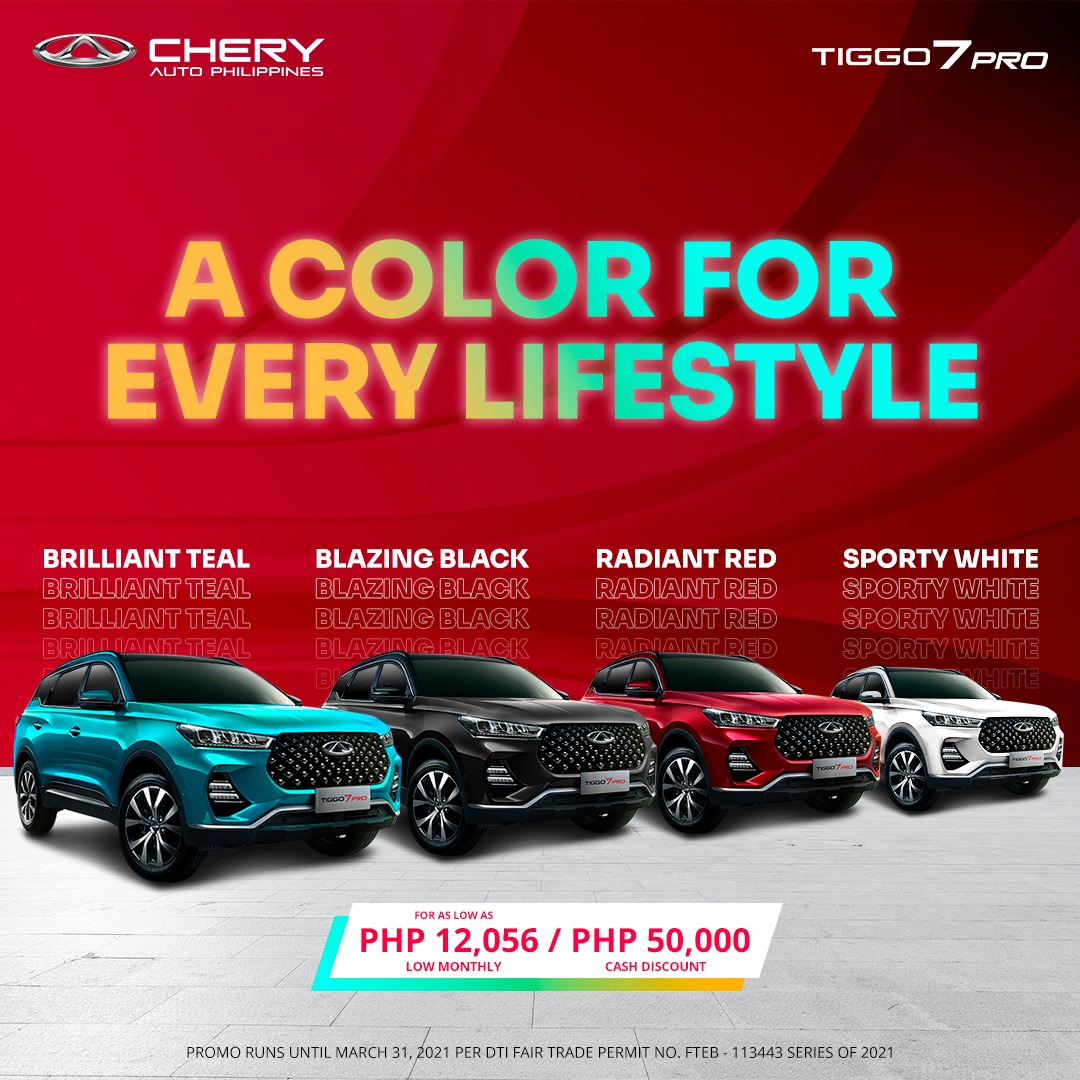 Your summer days will become more colorful this March with the Chery Tiggo 7 PRO lineup! Enjoy ₱50,000 cash discount or a low monthly amortization of ₱12.056 for the Chery Tiggo 7 PRO.
Chevrolet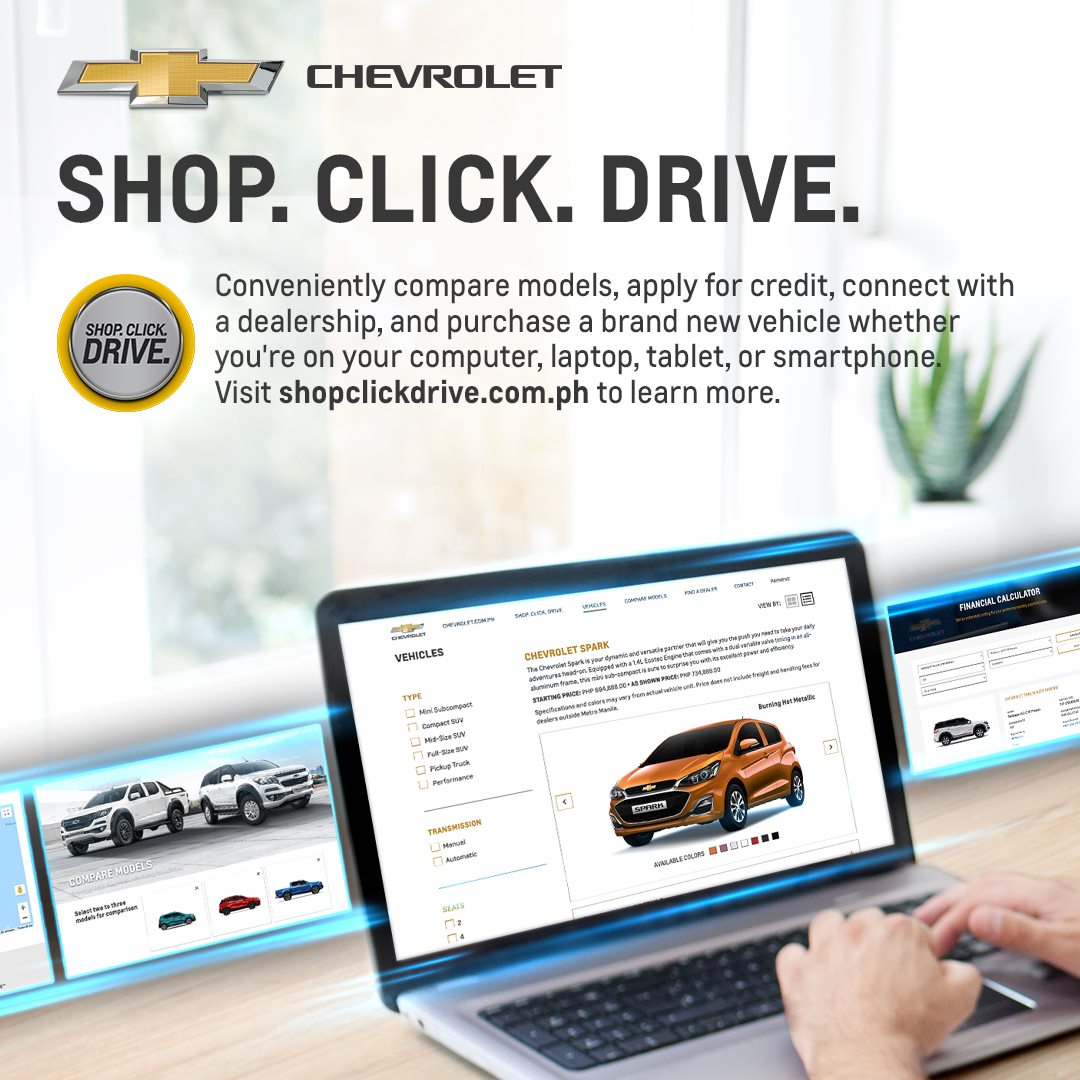 Shop, click, and drive out your new Chevrolet vehicle this month of March. Chevrolet has announced a new and convenient way to buy your brand new Chevrolet vehicle.
Compare models, apply for credit, connect with a dealership, and purchase your new Chevy, anytime, at the safety and comfort of your home. Visit www.shopclickdrive.com.ph to learn more.
Ford
Ford is offering cash discounts, special add-ons, and reduced prices with their Deal After Deal promo. Head on to Ford's website or visit a Ford dealership nearby to know more about these amazing deals on pickup trucks.
GAC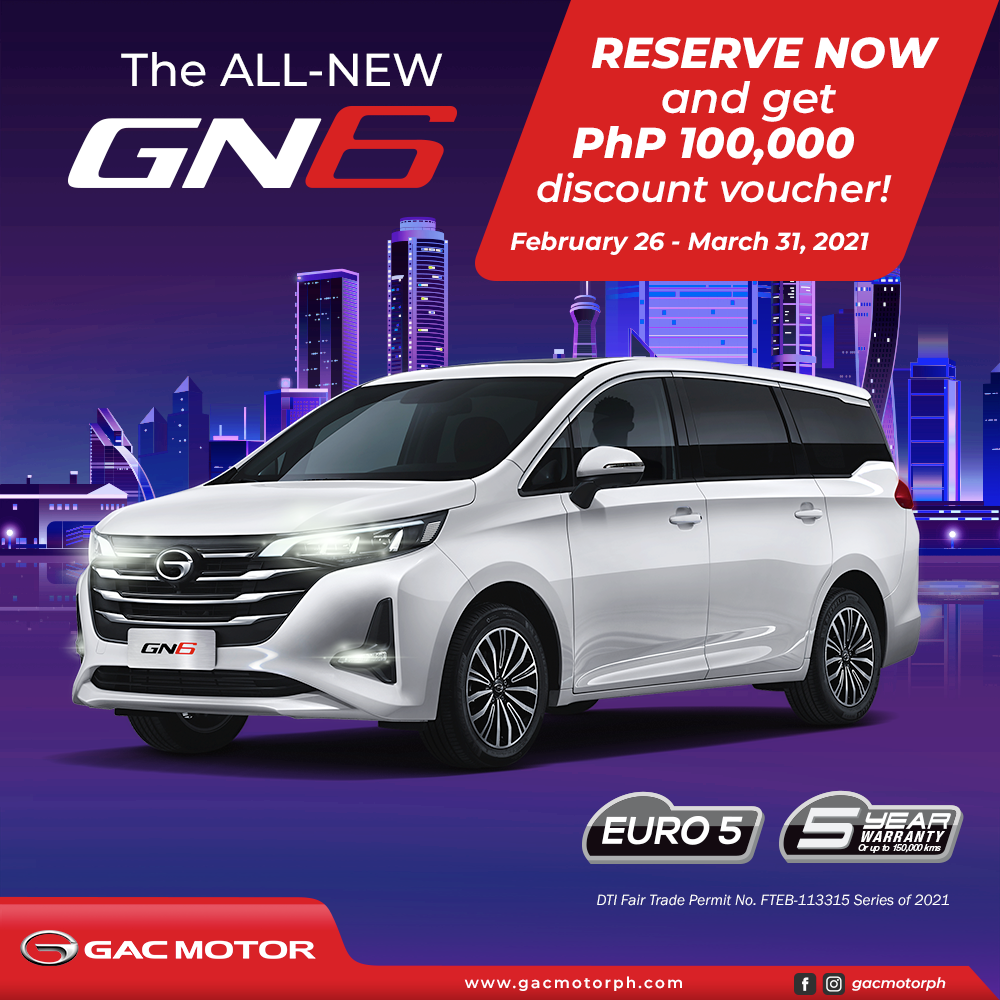 Drive the All-New GN6 with their irresistible reservation promo. Reserve now and get a ₱100,000 discount voucher. Hurry as this offer will last until March 31, 2021 only!
Geely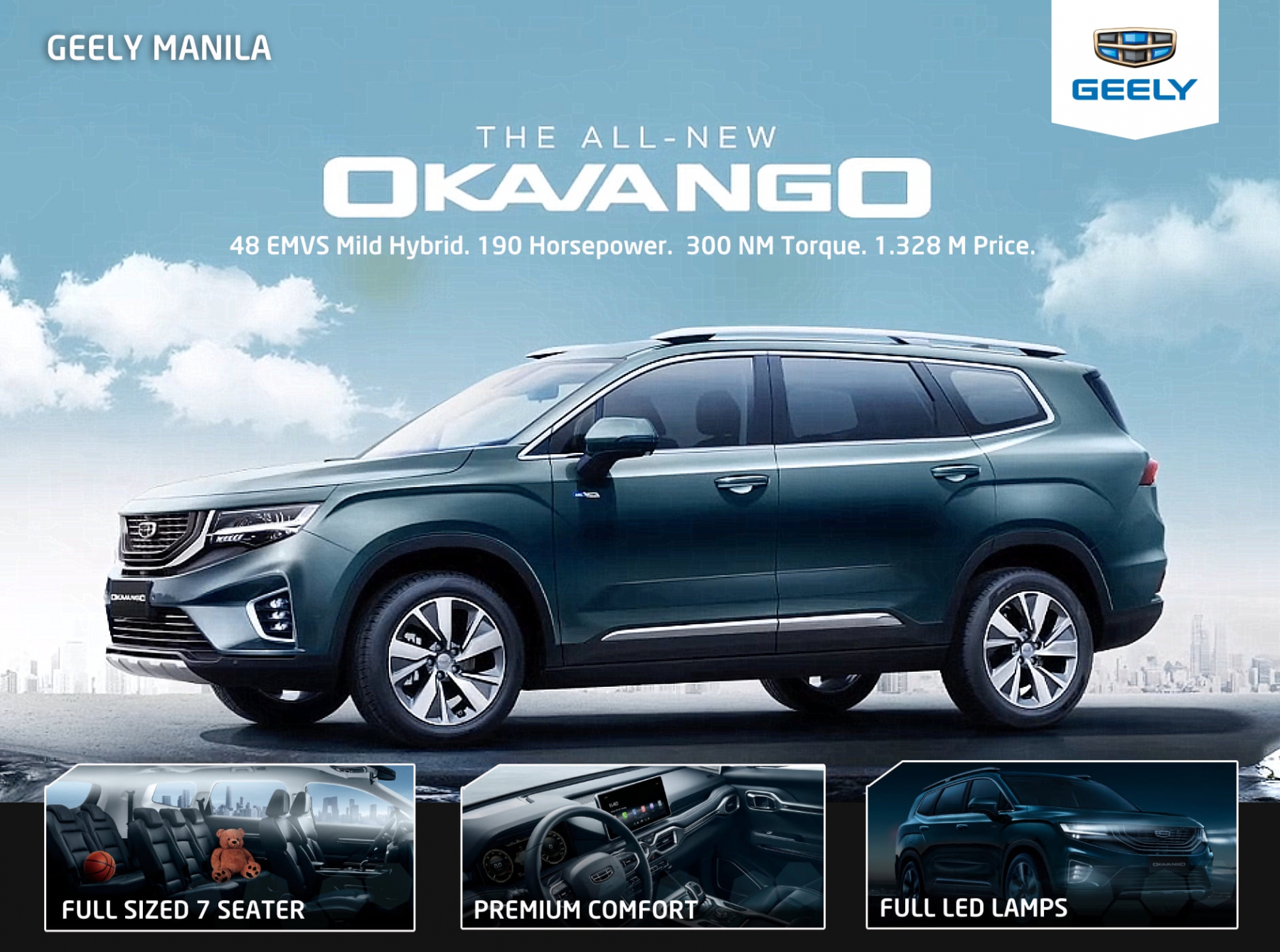 Experience horsepower in bunches with one of the biggest 7-seater SUV in its class. The All New Okavango comes with a mild Hybrid engine and a wonderfully exciting price of ₱1.328-M. Buyers this month can also enjoy a special ₱90,000 cash discount.
Haima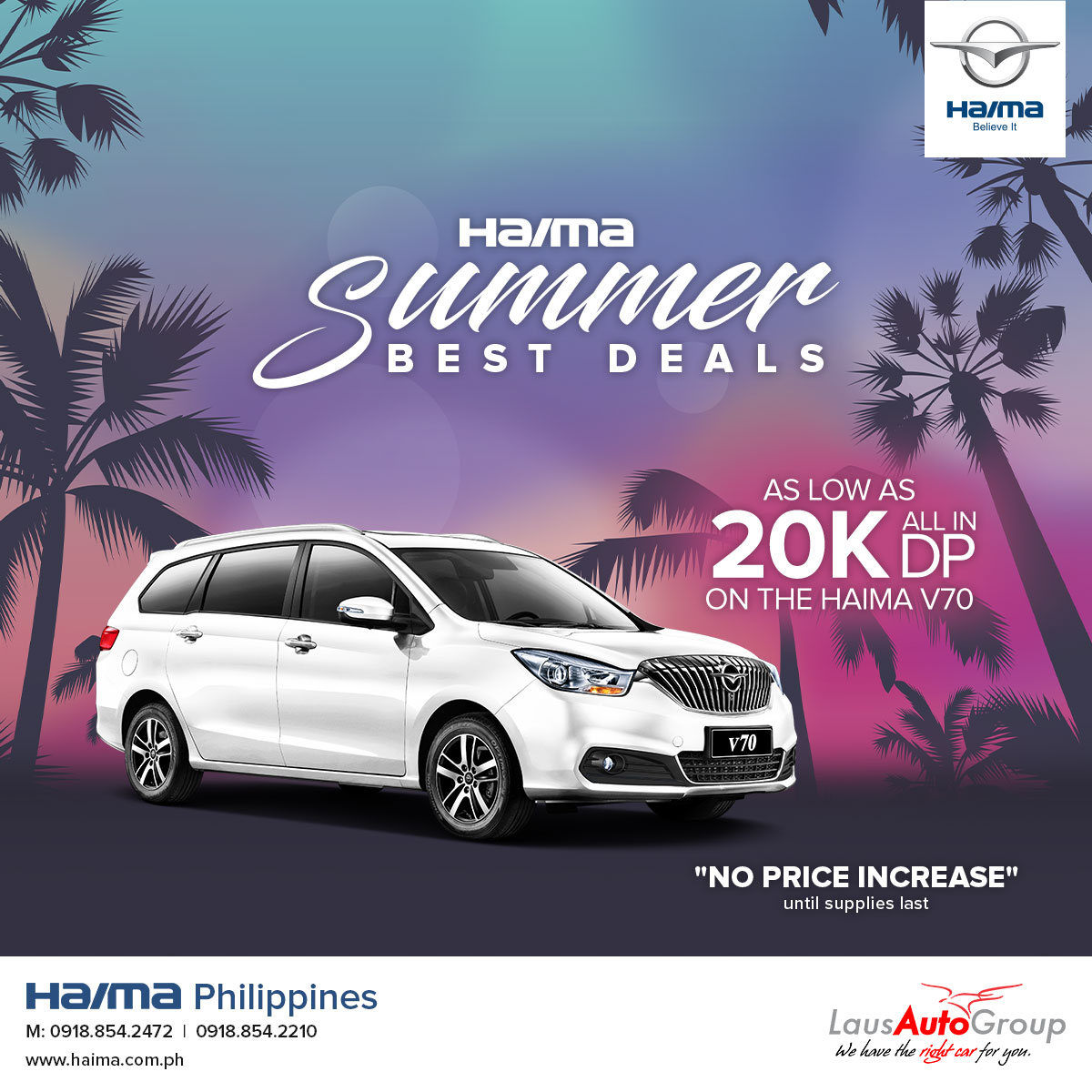 Haima welcomes the summer with awesome car promos! Avail of the V70, S7, M3 and S5 with their lowest down payment yet: ₱20,000! Send Haima on social media or visit the nearest dealership to know more.
Honda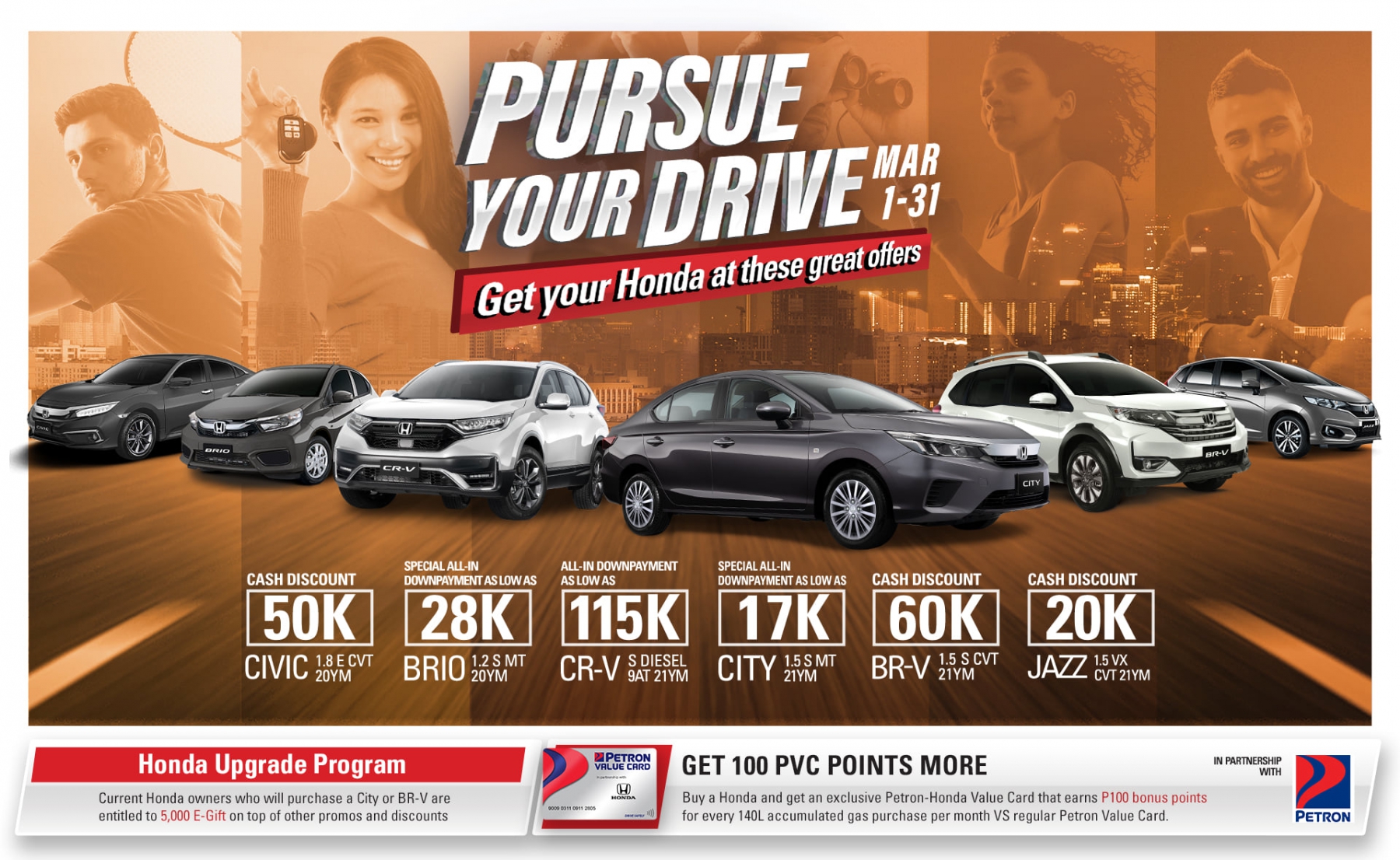 Now's the time to pursue your dream Honda with these limited-time offers from Honda! Pursue Your Drive for a Honda car with special all-in down payments and cash discounts. Promo is until March 31, 2021. Visit the Honda Philippines website for more info.
Hyundai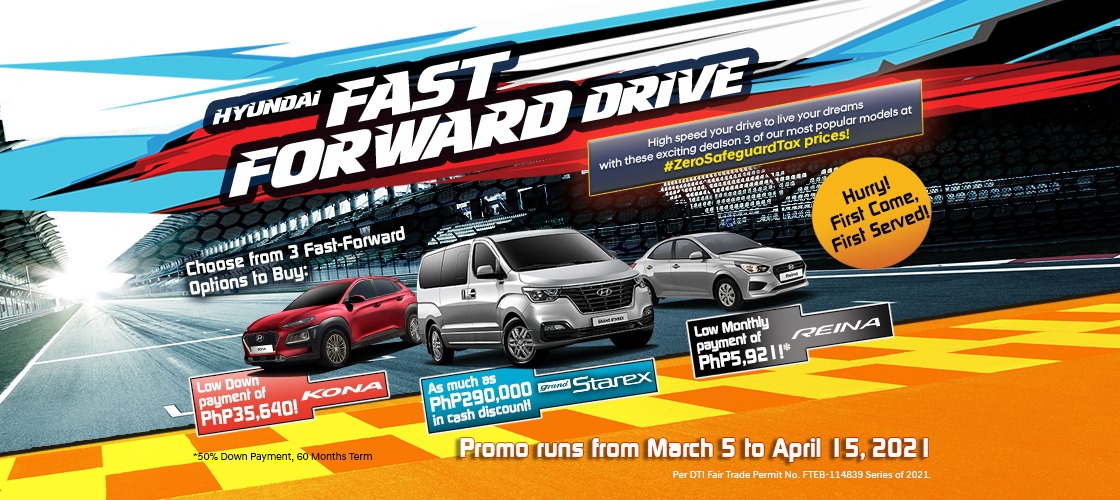 Switch gears and rev up your drive towards your goals with Hyundai's best deals on the Hyundai Kona, Hyundai Starex, and Hyundai Reina. Enjoy huge discounts, low monthly, or low down payments, and Zero Safeguard Tax with their Fast Forward Drive promo! Visit the official Hyundai promo page for more details.
Isuzu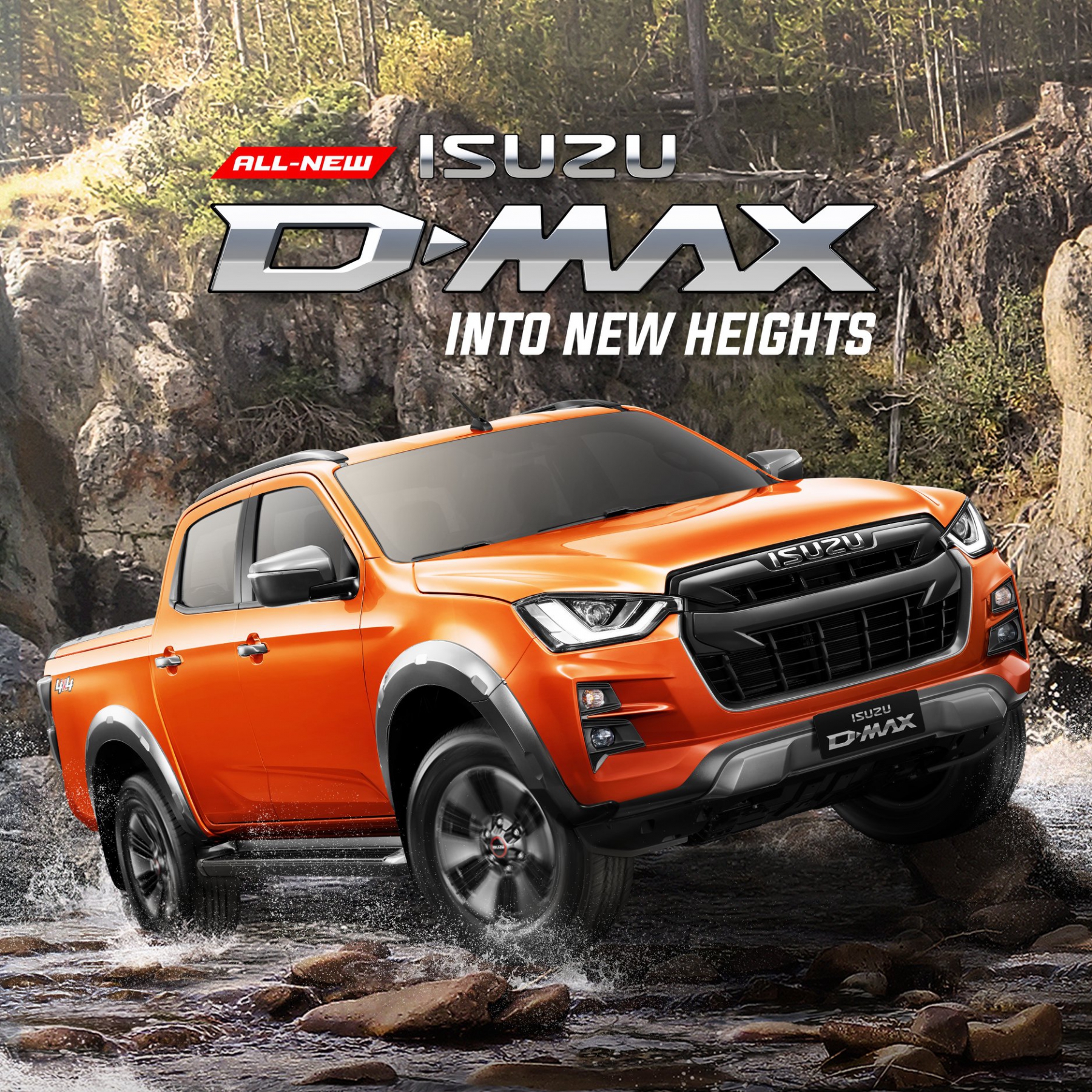 The new generation of tough is here. The All-New Isuzu D-MAX exudes smart, bold and emotional styling concepts that will certainly give you a whole new level of experience. Experience its cutting-edge technology and innovative style, with Isuzu's trademark in durability and performance.
Visit https://www.isuzuphil.com/vehicles/d-max to learn more.
Jaguar
Make the switch to a Jaguar and get as much as ₱1.2-M off on selected Jaguar vehicles. Offer is valid until March 31, 2021 only.
Jeep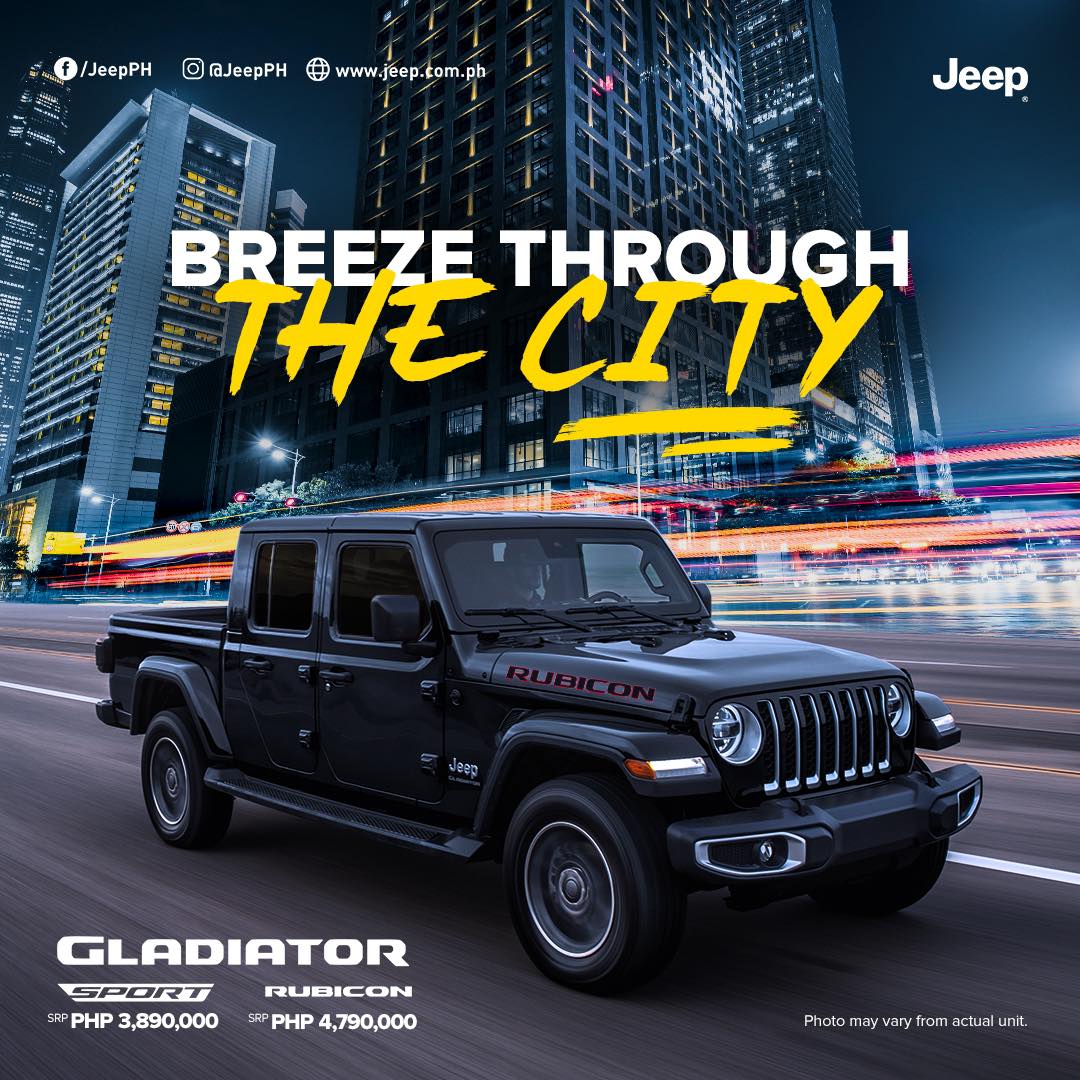 Jolt your taste in adventure and enjoy ₱100,000 off on a Jeep Gladiator Sport. Visit a Jeep showroom today and schedule for a test drive.
Kia
Beat the heat with thrilling price discounts and special pricing on Kia cars this summer. Get cash discounts or low monthly amortization deals today until March 31, 2021, Visit the Kia website or a dealership near you.
Lexus
Let your summer of luxury begin with Lexus. They're giving away exciting limited offers for the month of March on all Lexus vehicles. Contact a Lexus dealer at (632) 8856 5050 or visit the Lexus Remote Page for a hassle-free contactless purchase.
Maxus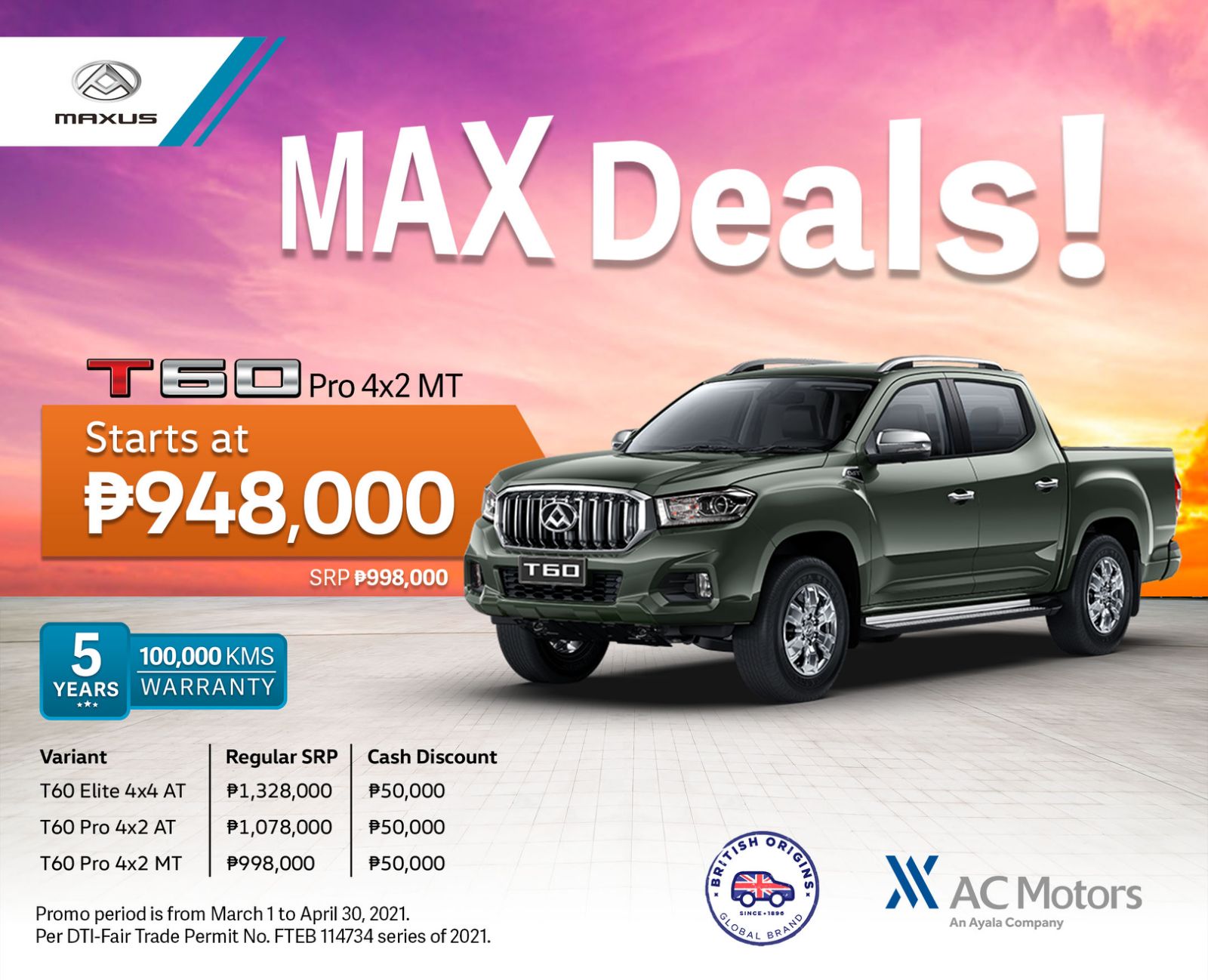 Bring home the dynamic workhorse that is the Maxus T60. Take charge of your business needs and your loved ones' comfort at these new affordable prices this month.
Mazda
The award-winning Mazda lands at the top of the Consumer Reports' 2021 Brand Report Card. Mazda exudes a level of refinement that's just a cut above the rest. Experience what it's like to own and drive a Mazda today with cash discounts, low down payments, and low monthly payments this month. Go to https://www.mazda.ph/offers for complete details.
Mercedes-Benz
Now is the best time to own your dream Mercedes-Benz. Avail of their exclusive offers this summer only for a limited time. Learn more at visit www.mercedes-benz.ph/summer-deals. Terms and conditions apply, valid on select units from February 16 to March 31, 2021.
Mitsubishi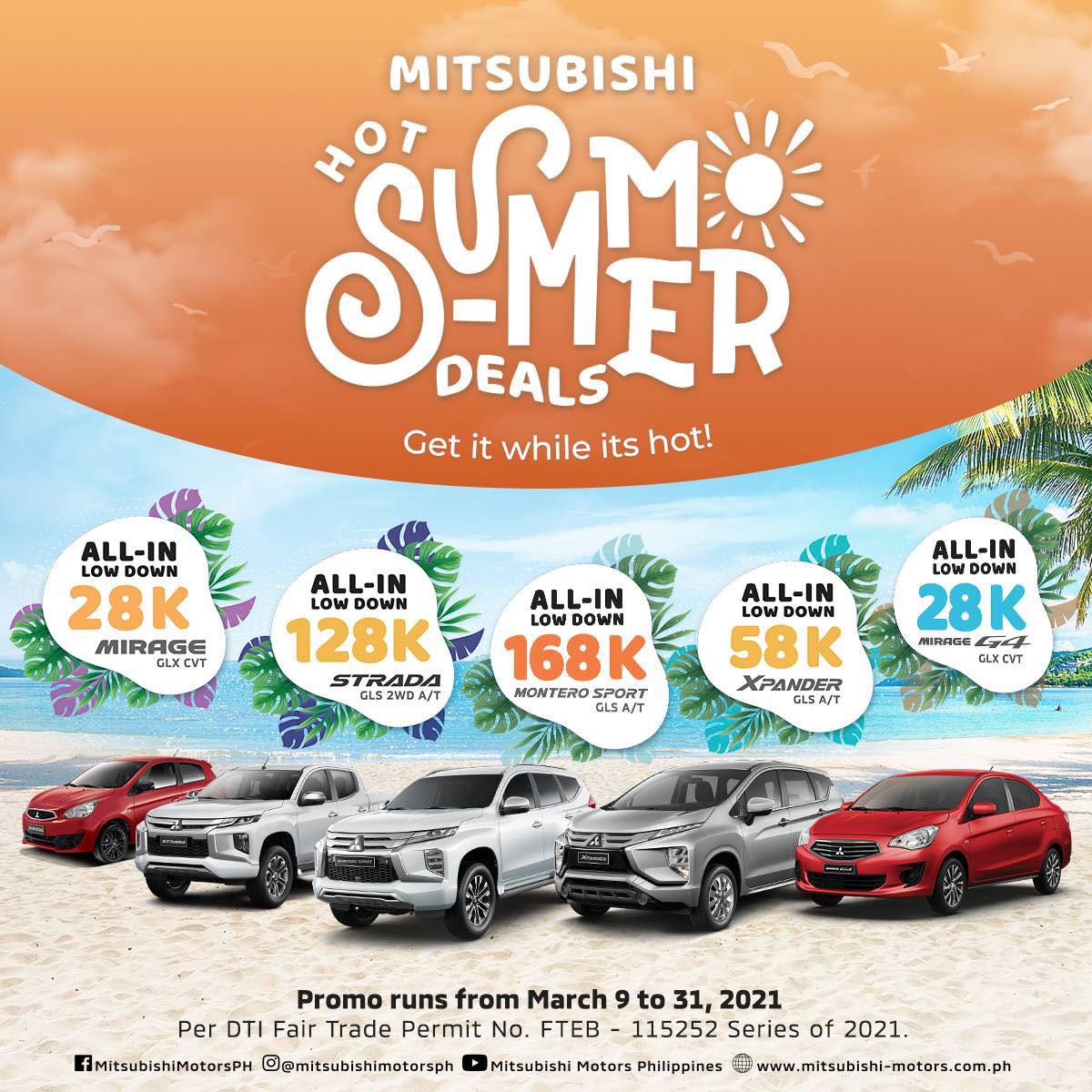 Summer is about to get hotter with all-in low down payment plans from Mitsubishi Hot Summer Deals. Get them while they're hot at the Mitsubishi website. Promo runs from March 9 to 31, 2021.
Nissan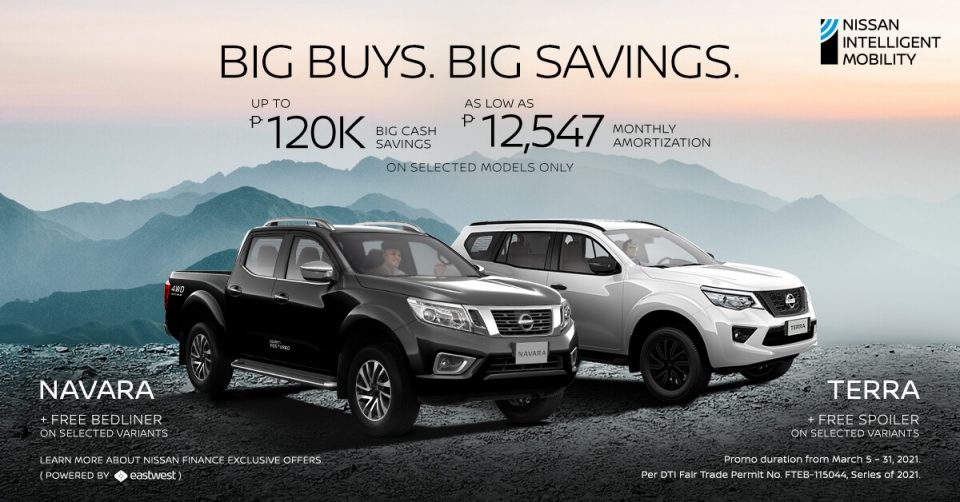 Big Buys. Big Savings. Up to ₱120,000 cash savings or as low as ₱12,547 on selected Nissan models. Visit nissan.ph/latestdeals for the latest deals to get your own Nissan.
Peugeot
The King is on the March at Peugeot Philippines. Customers who purchase a brand-new Peugeot 3008 SUV Active Petrol will enjoy a special reduced rate. Save ₱190,000 on the new Peugeot 3008 SUV Active Patrol that brings the SRP down at only ₱1.7-M.
All units are covered by a 3-year warranty and offer is available at all dealerships nationwide.
Suzuki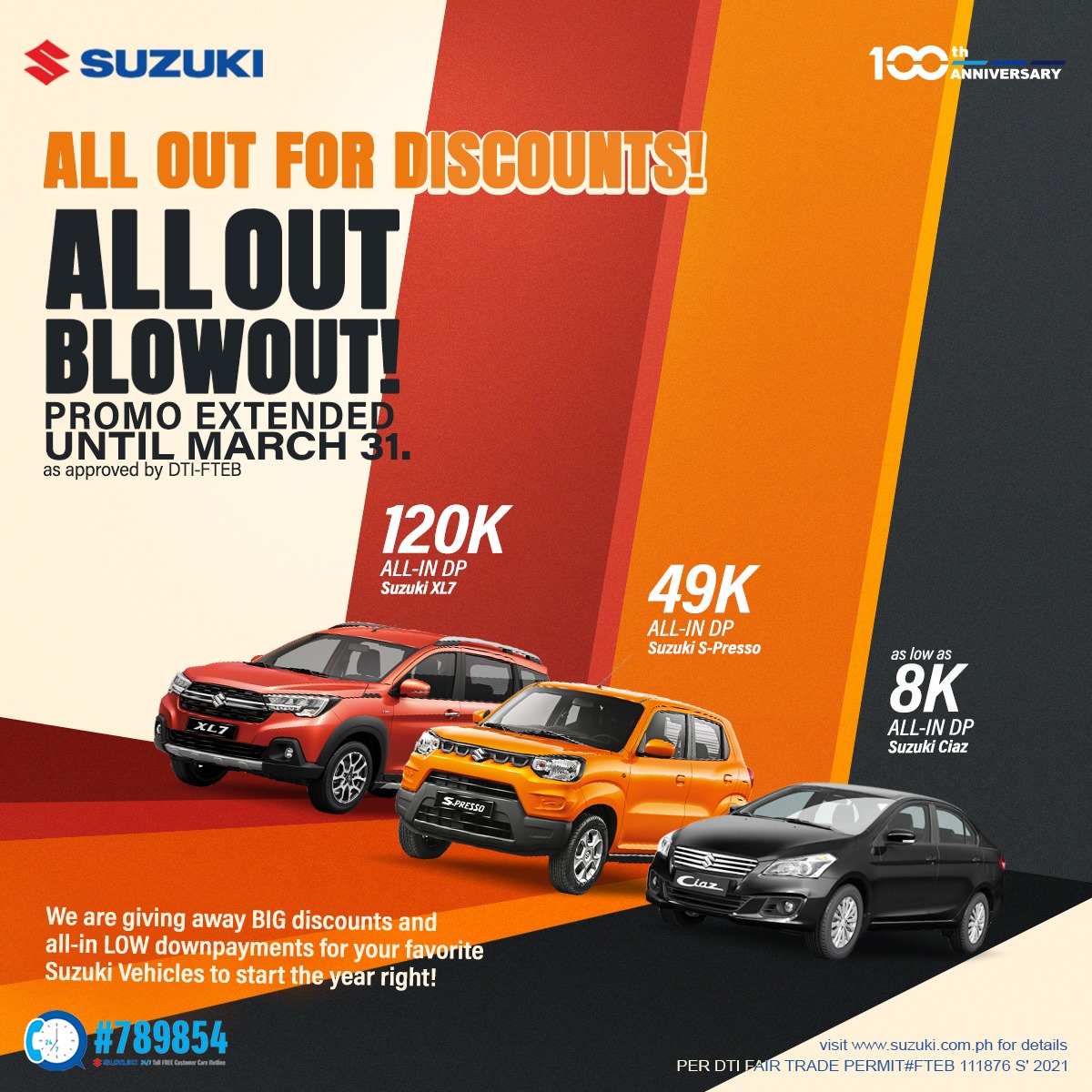 You still have time to get your hands on your dream Suzuki! Get the XL7, S-Presso, and Ciaz at delightfully more affordable prices until March 31. Visit their website at https://auto.suzuki.com.ph/ for more info or join the Suzuki Viber Community at bit.ly/SuzukiViberCommunity for faster updates.
Toyota
Pay low, pay light, or get big savings! Choose from these three options every time you drive off with a new Toyota this month.
PAY LOW (All-in Package)
All-in Cash Out as low as 15% DP
Free 1st year insurance
Free 3 year LTO Registration
No Chattel Mortgage (Finance Lease)
PAY LIGHT
Low Monthly Plans
50% Down payment
60 Months to Pay
SAVINGS
Promo runs from March 3-31, 2021.
Volkswagen
New car smell without the new car price. Get ready to move with these great deals from Volkswagen Philippines. Get new discounted prices across all Volkswagen models. As much as ₱184,000 off on SRPs. Sign up for their offers at Volkswagen Philippines on Facebook.
Volvo
Summer Safely with the best of Sweden. Take advantage of Volvo Philippines' special financing offer on the S90 executive sedan, and discover a new kind of Scandinavian luxury this summer. Yours for as low as ₱819,000 down payment.
Learn more at https://www.volvocars.com/ph/offers.
You may also contact them through the following:
Mobile: 0908 891 4286
Telephone: (02) 8817 1984 or (02) 8893 6621 to 22
Email: volvoph@volvophils.com