What Happens At The Bureau of Quarantine: Clearances And Quarantine Procedures
4 min read
The Bureau of Quarantine (BOQ) works under the Department of Health (DOH) to ensure that people and livestock coming into the country pass the health and sanitary standards set by the government.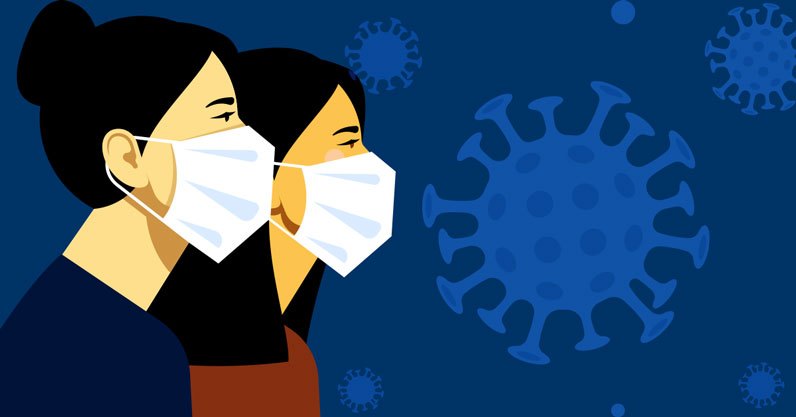 In many cases, the BOQ implements and follows the World Health Organization guidelines on how to help preventing outbreaks such as the African swine fever, measles, polio, and the coronavirus.
Currently, the BOQ makes sure that travelers coming from COVID-affected banned countries such as China, Hong Kong, and Macau follow the "strict implementation of the 14-day quarantine" from their arrival in the country.
The Department of Interior and Local Government (DILG) also informed the public on their Facebook page that all other COVID-affected countries are advised to undergo voluntary quarantine.
(Read: Know More About The 2019 Novel Coronavirus: Symptoms, Prevention, And Hospitalization Costs)
What is a quarantine?
Quarantine is the act of restricting the movement of people, goods, and livestock as a measure to prevent—or at the very least, slow down the spread of diseases or pests.
Voluntary quarantine, on the other hand, plays an important role in preventing or slowing the outbreak as the responsibility is on an individual level. In fact, back in 2003, voluntary quarantine proved effective to contain the spread of SARS in the United States.
Ideally, individuals in voluntary quarantine should avoid contact with other people outside, and stay at home until the 14 days advised quarantine is complete.
The official Facebook page of the Department of Health posted this guide on the right things to do during a voluntary or home quarantine.
Who needs quarantine clearances?
Current outbreaks of illness aside, the Bureau of Customs (BOC) requires quarantine clearances for the following people before going to the country
All immigrant visa applicants
Student and pre-arranged employment visa applicants
Applicants obviously afflicted with class A condition
Tourist visa applicants (select countries only, based on WHO guidelines) confirm on immigration
These are the list of diseases required to be checked under the BOC medical examinations to obtain a quarantine clearance:
Syphilis 
Ova and parasite 
Malaria 
Polio
Yellow fever 
Any diseases under WHO guideline or current outbreak e.g. COVID-19
For foreigners looking to come into the country, the BOQ requires the following tests from travelers coming from certain countries:
Malarial smear Required for people coming from Africa, South America, Vietnam, Bangladesh, Cambodia, Myanmar, Indonesia, India, Papua New Guinea, Vanuatu and Solomon Islands. 
Polio immunization record/certificate   Nationals coming from Cameroon, Pakistan, Syria, Afghanistan, Equatorial Guinea, Ethiopia, Iraq, Israel, Nigeria, Somalia, Lao People's Democratic Republic, Madagascar, Ukraine, Guinea and Myanmar as suggested by WHO. 
Yellow fever vaccination certificate  required for selected countries identified by WHO in Africa and South America. 
What are the agriculture and quarantine regulations?
When it comes to handling livestock and containing diseases or pests that come with it, it's the BOC that manages the operations and seizure of agricultural products that come in the country.
There is an inter-agency task force that disposes of the products coming from countries with an outbreak of disease, such as that of the African swine flu. In cooperation with the Bureau of Animal Industry, the BOC has thwarted imports of pork and pork-containing products coming from China since the swine flu outbreak started last year.
This follows the government guidelines "failure to obtain prior import and/or export permit from the Philippine Department of Agriculture together with corresponding health sanitary or phytosanitary certificate from country of origin and to declare the same may result in seizure, fines and/or penalties."
What are the WHO guidelines for quarantine?
The Philippine government inter-agency task force's collaborative efforts with the WHO makes for a more effective approach in preventing and eliminating common illnesses that plague the country.
The WHO released this guideline, the "key considerations for repatriation and quarantine of travelers in relation to the outbreak of novel coronavirus 2019-nCoV" last February 11, 2020. Below are their set guidelines for quarantine.
"If the country decides to put arriving passengers, those not displaying symptoms, in a quarantine facility, the following needs to be considered," the following must be done based on the guidelines, directly lifted from the WHO material:
Infrastructure. There is no universal guidance regarding the infrastructure for a quarantine facility, but space should be respected not to further enhance potential transmission and the living placement of those quarantined should be recorded for potential follow up in case of illness
Accommodation and supplies. Travelers should be provided with adequate food and water, appropriate accommodation including sleeping arrangements and clothing, protection for baggage and other possessions, appropriate medical treatment, means of necessary communication if possible, in a language that they can understand and other appropriate assistance. A medical mask is not required for those who are quarantined. If masks are used, best practices should be followed.
Communication. Establish appropriate communication channels to avoid panic and to provide appropriate health messaging so those quarantined can timely seek appropriate care when developing symptoms.
Respect and dignity. Travelers should be treated, with respect for their dignity, human rights, and fundamental freedoms and minimize any discomfort or distress associated with such measures, including by treating all travelers with courtesy and respect; taking into consideration the gender, sociocultural, ethnic or religious concerns of travelers.
Duration. Up to 14 days (corresponding with the known incubation period of the virus, according to existing information), may be extended due to a delayed exposure.