From Broke To Billionaire: 10 Success Stories Of Self-Made Filipino Entrepreneurs
10 min read
The wealthiest tycoons in the Philippines are no strangers to early struggles in life. Filipinos, after all, are known to be hardworking and resilient, and withstand the challenges and daily battles of life by going above and beyond to fight poverty and for survival.
So goes an old saying, "A journey to a thousand miles begins with a single step" by famous Chinese philosopher Lao Tzu. In the case of the world's richest tycoons, a single step led to their multimillion-peso net profit.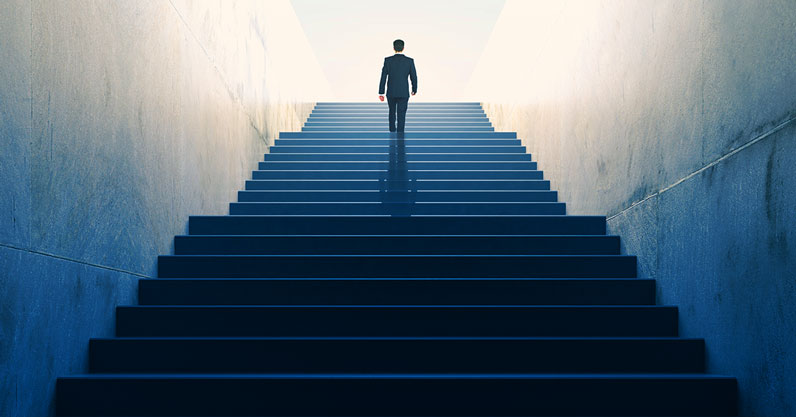 Below are some stories that prove perseverance and hard work pave the way for fulfilled dreams. Be amazed. Be inspired by these rags-to-riches stories of self-made Filipino entrepreneurs.
1. Mariano Que, Mercury Drug
Starting as an employee in a drugstore prior to World War II, Mariano Que found his opportunities when he saw the need for antibiotics. Using his knowledge in pharmaceuticals, he procured sulfathiazole antibiotics and sold them in single doses in extremely poor areas.
Fueled by the booming demand from the masses, he was able to make a profit from his P100 capital and built a kariton, which allowed him to sell even more antibiotics and reach more areas. Because of his dedication and hard work, he was able to work his way through and build his first drugstore in 1945.
From his humble beginnings, Mercury Drug now has more than 700 branches worldwide.
His strategy: Always remember that if there's a need, there's money to be made. Just know what the market needs and provide it. The profit will come after.
(Read: John Gokongwei Jr., In His Own Words (And The Words Of Those Close To Him)
2. Alfredo M. Yao, Zest-O
Born to a sidewalk vendor and a brother to five siblings, Alfredo Yao saw the value of hustling at an early age.
Yao's parents sold just about anything a sidewalk vendor could sell to survive poverty. Due to his father's early demise, he was forced to do odd jobs at the age of 12 to help feed their family.
Through the help of his relatives, he was able to finish elementary and high school. However, even as a working student, he was unable to finance and finish his college degree. Despite the hardships, the young Alfredo did not stop reaching for his dreams.
With lots of valuable experiences in the printing industry, he was able to establish his own printing business and later-on discovered the potential use of "doy" packs or flexible foil packs as a promising technology to juice packaging and tried to promote it to local juice companies but nobody accepted it.
This led him into venturing and making his own juice manufacturing business launching it as Zest-O juice drink and the rest was history.
His strategy: Nothing is impossible. With hard work, faith, and perseverance, you can do anything and everything. All it takes is your pure guts to achieve glory.
3. Socorro Ramos, National Bookstore
Socorro Ramos, known by many as Nanay Coring, worked different jobs as a young girl to sustain the income of her family. She would even peel off the paper from discarded cigarettes only to earn five centavos. Her siblings also did jobs in candy factories for a living.
When her elder sister married the son of the owner of the reputable Goodwill Bookstore, it helped land her a position as a salesgirl in one of their stalls. Soon enough, she learned the workings of the business and met her would-be husband, Jose Ramos.
With just P211 in investment and sheer determination, they were able to build their own business. Although the odds were initially not in their favor and they had to rebuild their bookstore three times from scratch, her true entrepreneurial spirit brought saw her through. She soon achieved her much-awaited success.
Today, National Bookstore has become an institution in Filipino society and has more than 150 branches scattered nationwide.
Her strategy: Adversity is life's best teacher. Believe in your own adaptability and no business will flourish if you're just open to accepting calamities, conflicts, and change which are all part of life.
4. Corazon D. Ong, CDO Foodsphere
Corazon D. Ong's rags-to-riches life is a heartwarming story of a mother turned businesswoman.
Working as a dietitian for a hospital in her early years as an employee, she used her expertise, knowledge, and skill as a dietitian to create and innovate affordable processed meat products.
She first experimented with a new filling for siopao, and then developed a homemade siopao stuffed with skinless longanisa, which she shared with her neighbors. Words about it spread fast and it became a hit in no time.
Because of this, she became eager to pursue it as a business and borrowed P60,000 as capital to cover incoming orders. Soon, she founded her very own company CDO Foodsphere in 1995.
From a simple dream of providing good food to her family, Ong ended up with a lifelong commitment to providing affordable and high-quality food to Filipino households.
Her strategy: If you love something, go for it. Your hobby and passion can be your edge and could bring you your next big thing. Keep hustling and try to make money out of it.
5. Rey E. Calooy, RNC Marketing Philippines
Exposed to poverty at an early age, Rey Calooy worked hard in his early years to help his family make ends meet. He went to Cebu in search of greener pastures and later became a house helper and a porter in a public market.
Because of how hard his financial status was, he became motivated to succeed in life not only for himself but also for his family.
In 1994, he founded RNC Marketing, a trading and repacking company for industrial products with the use of his P20,000 savings as a sales representative in a pharmaceutical firm.
Since then, his business repacking coffee, sugar, creamer, and oil into micro packs grew and in due course brought him unwavering success in the field.
His strategy: Hard work beats all talent and skill. Learn the value of saving because it is the foundation of wealth. Saving doesn't make you rich. The discipline that you put into savings is what makes you rich.
6. Diosdado Banatao, Chips and Technologies Co.
Known as the Bill Gates of the Philippines, Diosdado Banatao is a son of a rice farmer and a housewife from Cagayan Valley. Due to poverty, he walked barefoot to school to ensure he got his elementary and high school education.
He pursued Electrical Engineering at Mapua University and graduated cum laude. Soon, he was offered a design engineer job at the United States for Boeing Co. after his stint as a pilot trainee in Philippine Airlines.
After completing his master's degree in Electrical Engineering at Stanford University, he joined Homebrew Computer Club where he was able to meet famous personalities such as Steve Wozniak and Steve Jobs. His capabilities in the field led to his discovery of a single-chip controller, chipsets, and the like, which are considered as milestone products in the computer industry.
Because of this, he was able to build his own company, Chips and Technologies Co., which was later acquired by Intel at the whopping price of $430 million.
As a way of thanking his alma mater, Malabbac Elementary School, he made sure that even as a public school they will have the most advanced computer system in the country.
His strategy: Your four years in college will surely leave a lasting impact on your entire life. Always remember that good education is the catapult to success.
7. Julie Gandiongco, Julie's Bakeshop
For Julie Gandiongco, there's no such thing as too late if you want to succeed in life. Busy managing their sari-sari store and with a sideline of sewing jobs from their neighborhood wherever her husband is assigned for work, Julie had early exposure to life as an entrepreneur.
When her husband decided to leave his job to focus on managing their 30-hectare sugar plantation in Dumaguete, Julie worked with him hand-in-hand to supervise their farm. But, due to the sudden drop in the price of sugar worldwide, they soon lost their farm and the couple decided to move back to Cebu.
Eager to continue their life even after the huge loss, Julie applied as a canteen concessionaire in a rattan export company. Her exposure to the field made her realize the customer's demand for bread, she risked opening her first bakeshop which she named after her—Julie's Bakeshop—at the age of 50.
Her strategy: It is never too late to dream, and when you dream, dream big because no one knows what the future will bring.
8. Tony Tan Caktiong, Jollibee
To be a billionaire is everybody's dream, just like that of this young lad, born the son of a cook for a Buddhist temple, now in the leaderboard for success.
Tony Tan Caktiong as a young boy started as a helper in their family business. He grew up cleaning tables, washing the dishes, and serving the customers. Because of his family and his own perseverance as well, he was able to earn a degree in BS Chemical Engineering from the University of Sto. Tomas.
He ventured into the restaurant business following the path of his father and franchised the then famous Magnolia Ice Cream House from the money he borrowed from his family's savings. Soon enough, he expanded his ice cream parlor and offered chicken and burgers on his menu. Soon it was his burgers that outsold the ice cream products.
Tony and his siblings immediately decided to transform their ice cream parlors to burger restaurants, which they named Jollibee. Today, Jollibee Foods Corporation is one of the leading restaurant brands not only in the country but also all over the world.
His strategy: Nothing is impossible if you believe. Just like going against the giants in the business, with close attention to what your customers demand from you, and if you have the right attitude toward managing the risk and its rewards, you too can make it big in the saturated industry where you're in.
9. Libereto "Levy" P. Laus, LausGroup of Companies
Starting as a small sub-dealer in 1978 known as Carworld, LausGroup of Companies over the years expanded into a network of dealerships now having more than 50 branches located all over Luzon and Metro Manila.
The company is a crowning glory of no other than the glamour boy of entrepreneurship, Libereto "Levy" P. Laus who was dubbed as the countryside taipan because of his countless awards and recognitions in the automotive business and corporate industry.
Although he has faced a tragic and untimely death in April of 2019, he has left a huge mark in the automotive industry. Because of his hard work and trust to his fellow countrymen, he was able to provide thousands of jobs, and thus letting his reign of transforming lives be continued even after his life.
His strategy: Set out a distinct path for yourself and everything else follows. Recognize the value of your hard works, challenge and change yourself for the better, and be inspired by the people around you. That's what success is all about. Getting and giving back to those who brought you to the top.
10. Edgar "Injap" Sia, Mang Inasal
A true-blue provincial guy, Edgar "Injap" Sia started his fast-food chain Mang Inasal from scratch in 2003.
From its humble beginnings with a sole branch in Iloilo City to more than 300 branches nationwide today, he was able to sell its full operations to Jollibee Foods Corporation for a total of P5 billion.
With a clear vision, he decided to embark on a new journey capitalizing at the property business sector with his siblings and Tony Tan Caktiong, the man behind JFC. Their partnership was able to accumulate a total of one million square meters of leasable space now known as Double Dragon.
His may not be your typical rags-to-riches story but his meek and modest start at the province, to now competing with the giants in the industry, his story remains as an inspiration to all the probinsiyano entrepreneurs in the Philippines.
His strategy: Be persuasive and have the foresight to build a business on your own. Never forget to look back to your humble beginnings because your first step in real life will also be your last step to success.
Sources: The Philippine Star, Sunstar, Business World Online, Top Ten PH, Security Bank, Manila Channel, Remit, Enterprise Asia