Biggest Oil Price Hike For 2019 Takes Effect Today
2 min read
Have you gone to fuel up today? Shocked at the prices? Well, that's because the biggest oil price increase for the year is now in effect.
Pilipinas Shell, Petron, Petro Gazz, Flying V, TOTAL, PTT, Phoenix Petroleum, and Chevron Philippines (Caltex) announced that they would be hiking prices starting September 24.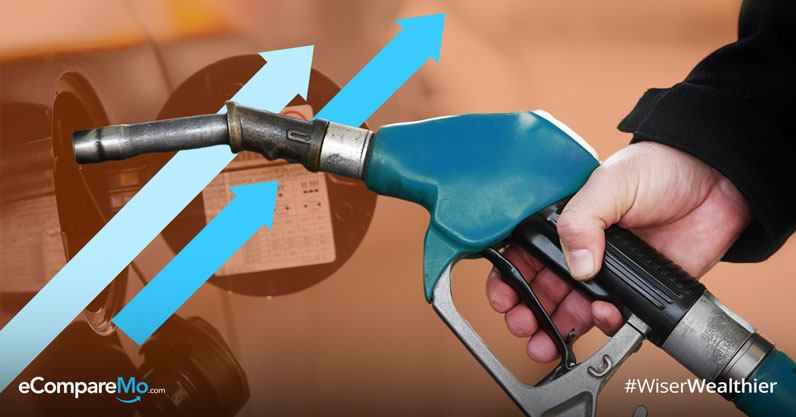 They have confirmed the following Wholesale Posted Price (WPP) adjustments:
Diesel: +P1.80 per liter
Gasoline: +P2.35 per liter
Meanwhile, Flying V and Shell's Kerosene prices were adjusted to +P1.75 per liter.
Another fuel company, Cleanfuel, will also be hiking prices but their price increase will take effect on Wednesday, September 25.
Cleanfuel will be increasing their prices with these adjustments:
Diesel: +P1.50 per liter
Gasoline: +P2 per liter
ABS-CBN and DZMM reporter Alvin Elchico's tweeted that this gasoline price hike was the biggest so far this year.
"Tuesday's gasoline price hike of P2.35/liter is the BIGGEST INCREASE so far this year, next to the spike due to higher excise tax last January of P2.24/liter. But the BIGGEST ROLLBACKS last June 11 were higher at P2.70/L for diesel & P2.45/L for gasoline," he wrote.
Why the price hike?
The price hike was brought by the drone attacks on Saudi Aramco, one of the world's biggest oil companies.
What is now thought as a possible cruise missile attack was said to have affected 5% of the world's oil supply.
Though inevitable, the price hike was initially met with warnings from government officials.
A few days after the Saudi Aramco attacks, on September 18, Albay Representative Joey Salceda called on oil companies not to exploit the situation and increase prices of old oil inventories.
"I think they have to prove the public that they bought oil at those prices," Salceda said. "They are taking advantage of this predisposition toward panic."
Despite this, and Aramco's announcement of going back on "full crude output" by tend of September, the oil price hike still takes effect.
(Read: Why Do Gas Prices Vary From Station To Station?)
Task Force to address oil supply concerns
DOE Director Rino Abad said that plans to bring back the Department of Energy (DOE) Oil Contingency Task Force (OCTF) after a proposed Executive Order (EO).
According to the DOE, reactivation of this task force is brought "in preparation for natural or man-made disasters to address the country's immediate oil supply concerns," after seeing the need to prepare for these kinds of issues ahead of time.
"We realize the importance of addressing issues beforehand so that the government may have contingency measures to sustain the country's economic growth and provide basic services to the people. The activation of the OCTF is vital to our resiliency because we are currently dependent on oil imports," said Energy Secretary Alfonso Cusi.
As of Monday, the president has also ordered related agencies to look for alternative oil sources to mitigate the country's supply.
Other Sources: The Philippine Star