Top SUVS In The Philippines: 2020 Edition
10 min read
Not all Sports Utility Vehicles (SUVs) are born equal, so to help you pick your ride wisely; we're going to look at the top SUV in the Philippines for 2020.
Regardless of the worsening traffic conditions on Metro Manila roads, having this type of automobile in the Philippines can be advantageous. These vehicles perform excellently in any condition and are ready for any challenge on the road.
Although they're pricier than the more famous sedans and hatchbacks, these motor vehicles are unparalleled in terms of performance, power, and comfort.
If you're still in the market for a heightened ride, we're here to give you some tips on how to pick the best model for you. What are the pros and cons of getting a unit from the said segment, and which among available in the Philippine market suit your needs best?
Here is a list of the best SUVs in the country today.
1. Toyota Rush
Starts at P968,000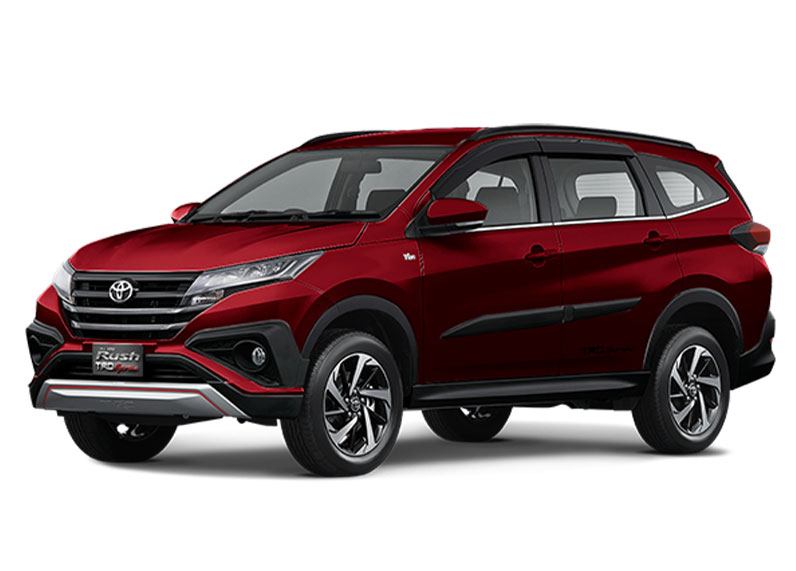 For those looking for the cheapest seven-seater car in the Philippines, we suggest the Toyota Rush, made gorgeous with striking, modern styling.
Though considered affordable, Rush will surprise you as it comes with premium features such as a seven-inch infotainment system backed with eight speakers, a power-folding mirror, auto-on headlights, automatic climate control, and other innovative features.
It runs using a 1.5-liter gasoline engine partnered with either a four-speed automatic or five-speed manual transmission.
2. Honda BR-V
Starts at P1.04 million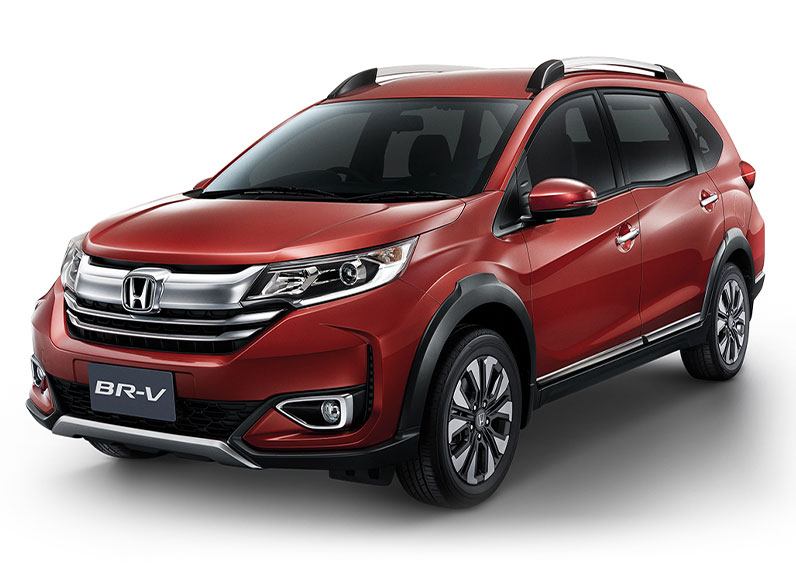 Honda BR-V stands as one of the best family cars in the Philippines as it can comfortably accommodate seven adult passengers due to its spacious head and legroom.
Proving its versatility, this automobile offers slidable and reclining rows at the back that can effectively fit a decent-sized cargo.
It is powered by a 1.5-liter gasoline engine and upgraded with the Honda Earth Dreams Continuously Variable Transmission (CVT), the company's freshest transmission technology.
3. BYD S1 EV300
Starts at P1.07 million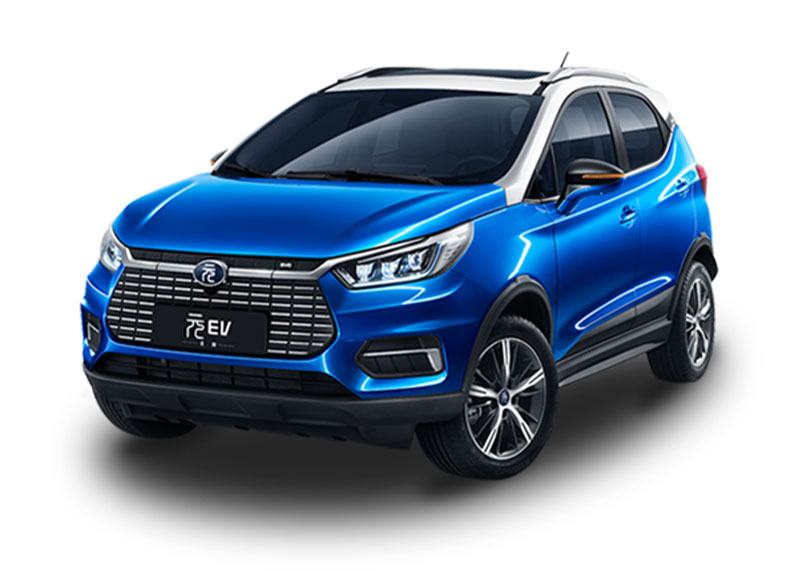 Craving for a pure electric-powered vehicle? We highly suggest the BYD S1 EV300, one of the highly anticipated SUVs ready for preorder today.
Manufactured and perfected by the Chinese company "Build Your Dreams" (BYD), this automobile boasts a panoramic sunroof, 16-inch aluminum-alloy wheels, luxury leather seats, and everything that makes it look and feel premium when driven.
It is operated using an electric motor fitted with a ternary lithium battery capable of running 50 kilometers per hour. 30 minutes of charging fill the batteries up to 80%, making it a desirable vehicle any driver would appreciate.
4. Isuzu mu-X
Starts at P1.3 million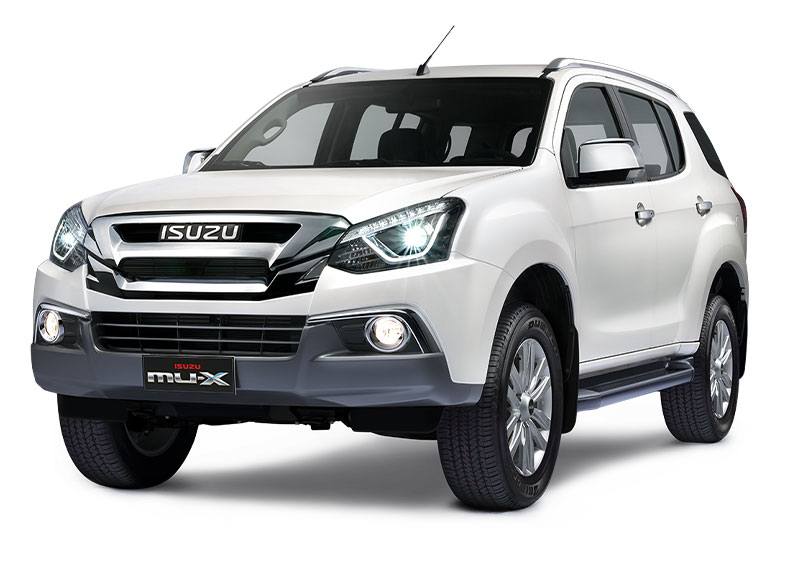 Compared to its competitors in the midsize subsegment, the mu-X is one of the cheapest you can buy without compromising quality and style. It's also great when you need to navigate a flooded area. The cheapest variant you can get is a no-frills version that is powered by a 2.5-liter 16-valve engine that has excellent durability and performance the brand is known for over the years.
5. Foton Toplander
Starts at P1.4 million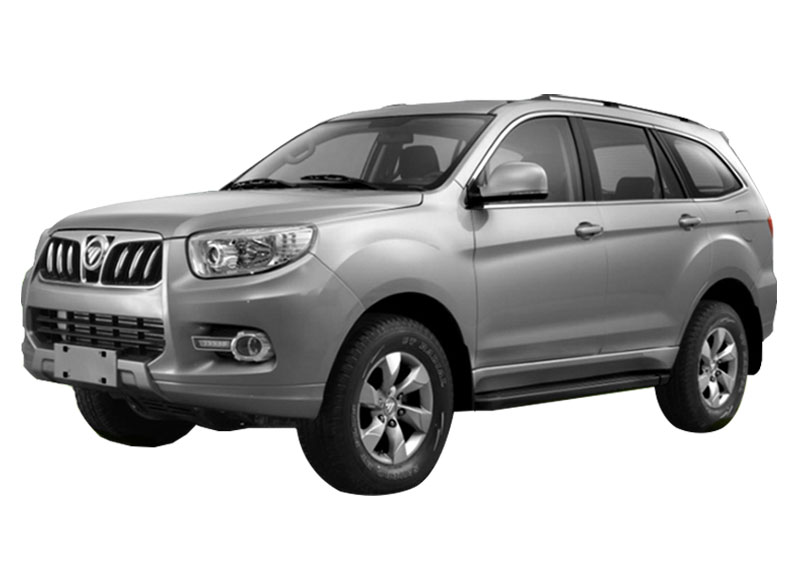 What can the Toplander's 2.8-liter turbocharged Cummins ISF engine can do? Not only that it can push out 161 horsepower from its core, but it can also be a great hauler thanks to its three-ton towing capacity. Although it is basic, the Toplander is a good alternative to more famous midsize contemporaries.
6. Nissan Terra
Starts at P1.5 million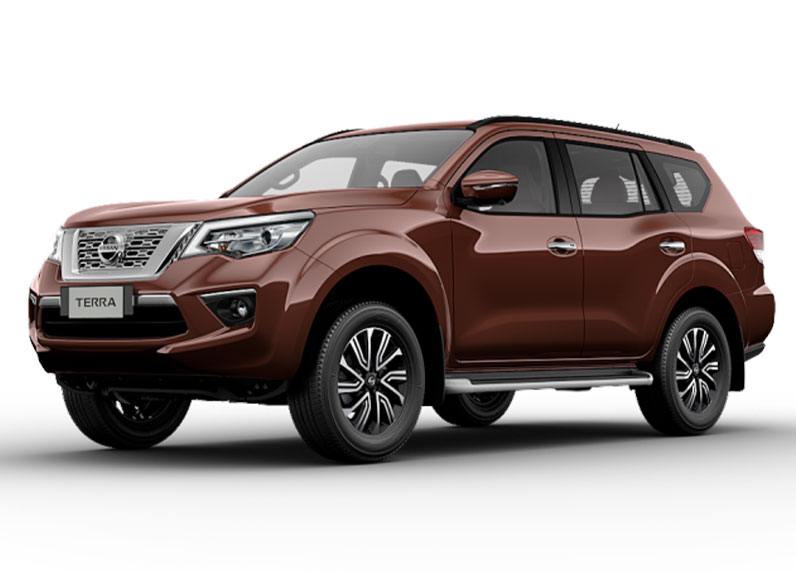 Although it is new to the party, the Terra doesn't pull its punches in terms of features. It borrows the same wide profile the Patrol and Navara are known for.
Underneath its hood is a 2.5-liter engine that can propel your vehicle with 190 horsepower and 450 Nm of torque. Although the basic model only comes in manual transmission, more expensive trims come in automatic transmission with manual mode.
7. Toyota Fortuner
Starts at P1.6 million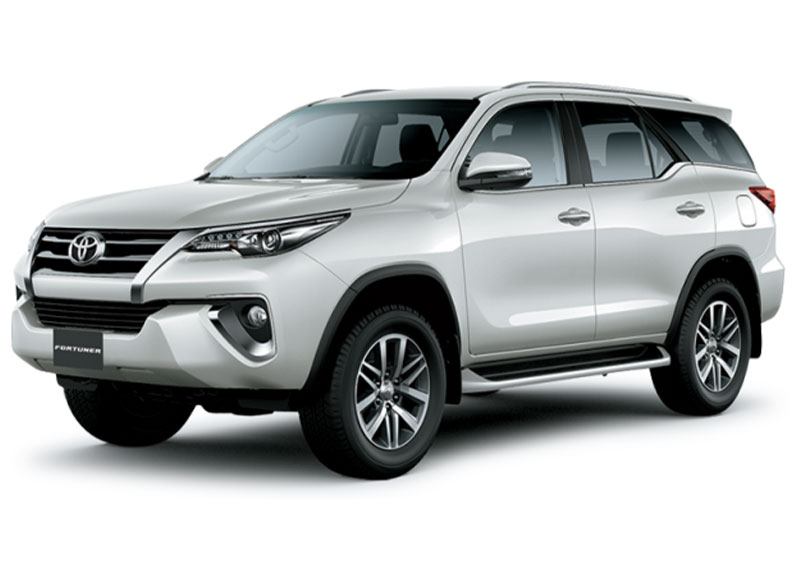 The Fortuner has always been one of Toyota's top-selling units ever since it came out—and for good reason. This all-around midsize utility is everything you can ask for: a robust 2.4 or 2.8-liter engine, a powerful dashboard, comfortable interiors, and Toyota's unmistakable styling. There's a reason why the Fortuner remains a king even when its prices go up.
8. Chevrolet Trailblazer
Starts at 1.6 million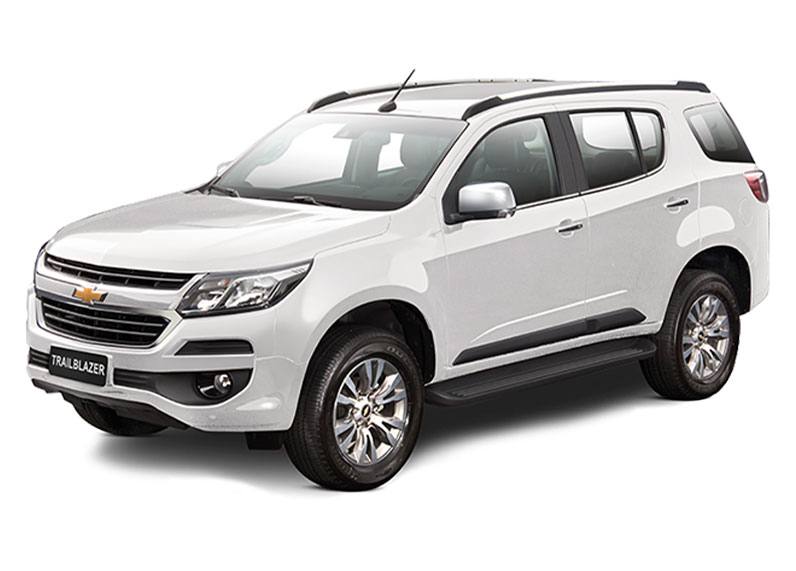 Unlike other vehicles within its category, the Trailblazer tries to get away from the whole "macho" image of bigger rides. Its more angular lines provide a sleeker contour, yet it has a commanding presence thanks to its 253-millimeter ground clearance. You can choose between the 2.5 and 2.8-liter variant and the latter comes in four trims.
9. Mitsubishi Montero Sport
Starts at 1.6 million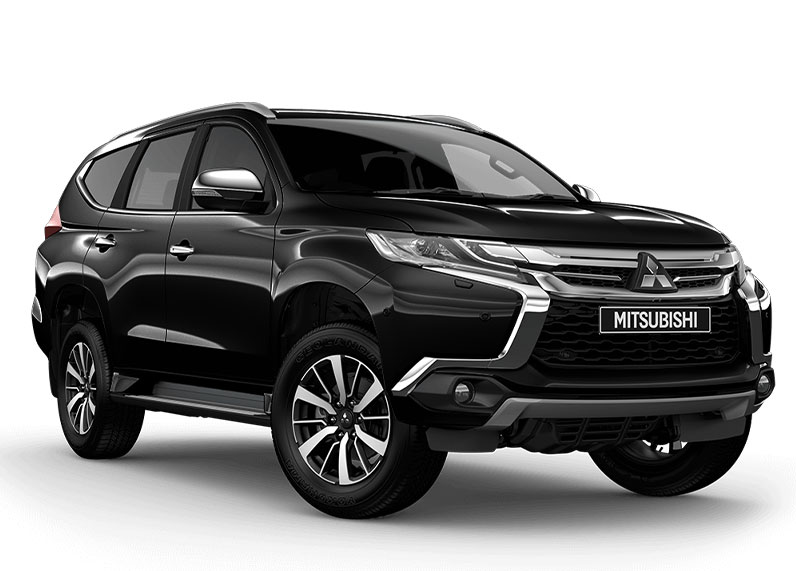 Once again, Mitsubishi's Montero Sport captivated its followers with a more beefed up exterior and polished interior splashed with the latest innovations ranging from an eight-inch touchscreen to passenger charging ports. Many consider the Montero Sport as a contender for the title of best fuel-efficient SUV in the Philippines as it is tested to run 18 kilometers using one liter of diesel.
10. Ssanyong Rexton
Starts at P1.7 million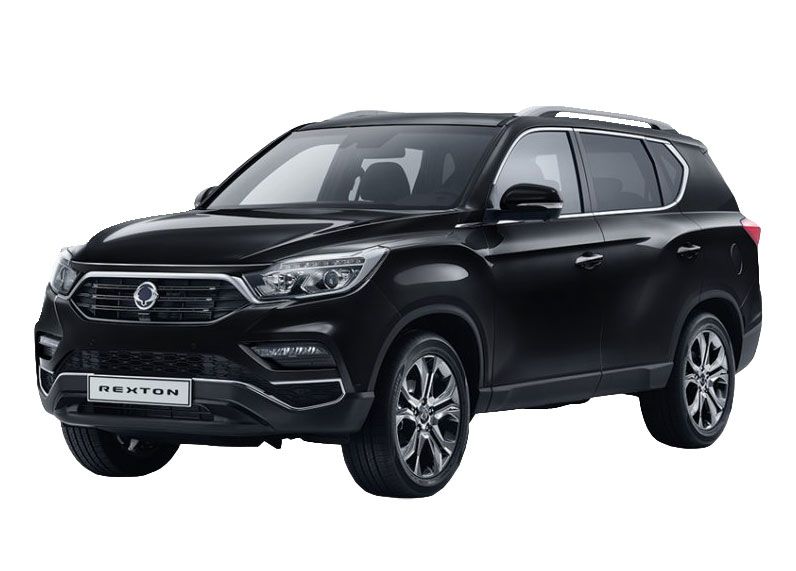 Joining the league of good-looking seven-seater SUVs available locally is Ssanyong's Rexton, praised for its styling and engine capability.
Aside from its well-designed exterior and tasteful cabin, an efficient 2.2-liter turbodiesel Common Rail Direct Injection (CRDi) engine supplies a remarkable 181 hp and 420 Nm of torque, completing the whole package.
11. Honda CR-V
Starts at P 1.7 million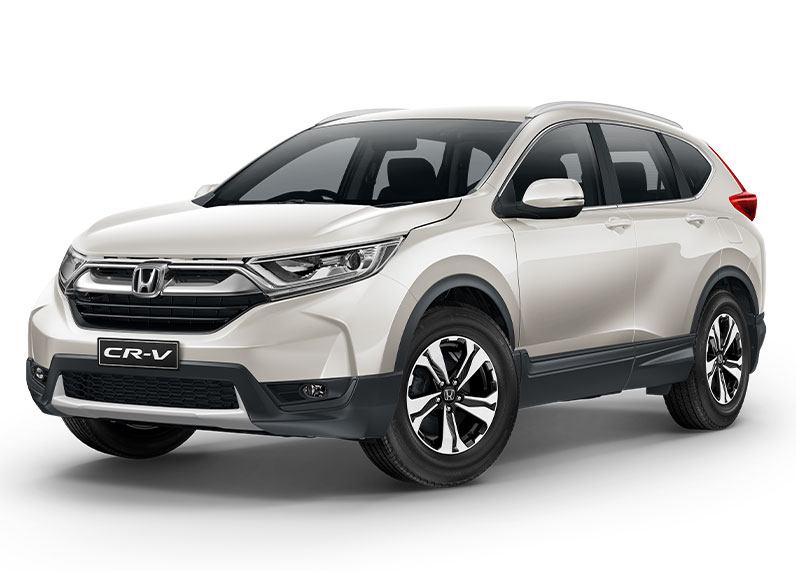 As one of the most established models of Honda, this current compact crossover doesn't disappoint. It is aesthetically appealing and packed with generous innovations meant to make driving a pleasant experience.
A 1.6-liter Intelligent Diesel Technology Electronic Control (i-DTEC) turbodiesel engine provides power to this automobile with proven adaptability on any terrain.
12. BMW X7
Starts at P9.3 million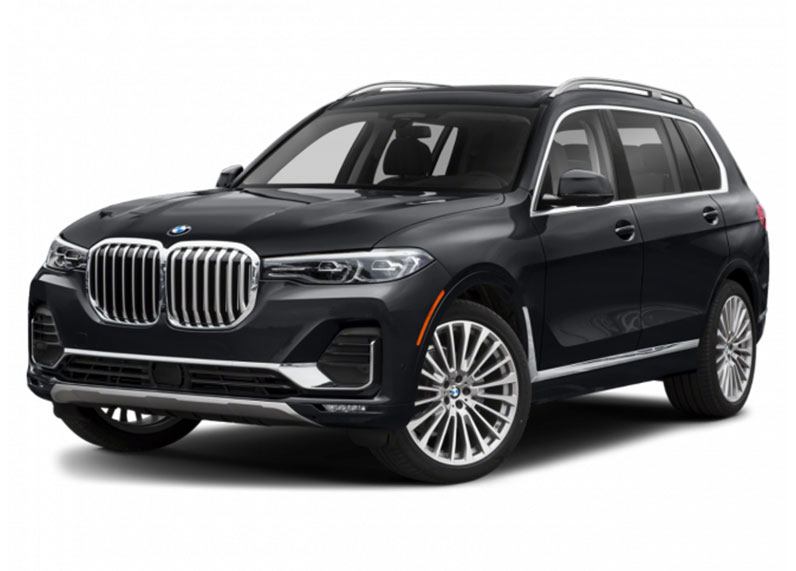 Most would say that the BMW X7 is a splurge due to its price but considering the luxury and convenience it delivers, every centavo is worth it.
Aside from being one of the German company's latest and largest model, the X7 is also labeled as a Sport Activity Vehicle (SAV) fully capable of towing a canoe, kayak or anything weighing 6,000 lbs. and below.
A 3.0-liter TwinPower Turbo inline-six diesel engine supports this muscled car producing an amazing 265 hp with a torque of 620 Nm.
Why should I buy an SUV?
This type of automobile isn't just for politicians anymore. In recent years, the market has been flooded with a good variety of units as well as newer, more customer-friendly subsegments such as subcompact variants and crossovers.
To help you decide if this versatile vehicle is for you, we've covered some of the most common reasons why people who picked this type of car found them a good investment.
1. To have a ride that can withstand flooding
In a country as flood prone as the Philippines, even light rains can cause water levels to rise and roads to become almost impassable. Your average family car or subcompact hatch may easily turn into a submarine during a flood, but not your trusted SUV.
To measure a vehicle's flood-busting capabilities, you need to understand two factors that affect it: ground clearance, which is the distance between the base of the tire and the axle, and wading depth or the maximum water height a car can withstand with going inside sensitive components such as electronics, engine enclosure, and air intake.
On average, your typical sedan only has around 120 millimeters of ground clearance and its wading depth a little over it due to its body style. Meanwhile, SUVs are specifically designed to have high ground clearance of at least 200 millimeters and a wading capacity of up to 800 millimeters due to heightened suspension, large wheels, snorkel, and other features.
2. Space is king
If your job requires you to carry lots of items or equipment every day—in style, of course—then a sedan's trunk or subcompact's hatch is not enough for you. With an SUV, not only do you get bigger cargo space, but you can also configure your car's space to suit your carrying needs.
For starters, they have an average of 650 liters of boot space, which is more than enough for your needs. However, folding the rear bench will expand it further to more than twice its normal capacity. If length is all you need, then you can put down your truck's rightmost seats (including the front passenger seat) for maximum carrying capacity.
Are you worried that your cargo may be too heavy? Have faith in your car's engine to do the work. While some smaller utility vehicles have a minimum of 2.0-liter engine under their hood, more gigantic rides can have 6.2-liter V8 engines that can crank out at least 400 horsepower. That's enough power to pull a mini dump truck with full load every day.
3. To own a people carrier
City cars like sedan and subcompacts are good for, well, city driving. If you own one, you can ferry up to five people without a hitch. However, those who have bigger families may tend to look at the SUV as their top vehicle choice for people transport—and we have a few good reasons why.
For starters, your midsize SUV can comfortably carry up to seven people with the 2-3-2 seating configuration. For full-size versions, the third row can accommodate up to three passengers, raising the seating capacity to eight people. A family of five can be comfortable with a midsize one and even carry enough cargo with them on the go.
Even compact utility vehicles have been trying to carry as many people as possible, with some units' high-end trims offering a third-row seat as part of their package. Although it's not as comfortable as the bigger ones, it can come in handy if you have kids on board
4. Comfort, safety, and freedom
If features like performance or carrying capacity aren't your priority, then there are other reasons why this type of car is a compelling drive for you.
For starters, they offer higher ceilings and bigger legroom for their occupants, giving them a better onboard experience. If you have someone else driving and you want better seating amenities, you can convert middle seats into captain's chairs for top-notch comfort—and leg rests. Who doesn't want that?
For safety features, a typical SUV comes with all the features that can help your everyday driving secure: anti-lock braking system, airbags, and others. They also perform great during crash tests due to the distance between the impact and the front passengers being mitigated by the engine compartment. Other extra features that are offered to more top-spec brands include blind-spot detectors, parking cameras, and other safety systems in place.
Finally, its ability to navigate any terrain offers the ultimate freedom wherever you go. Whether you want to do a weekend off-road challenge, or you just need to survive the hellish traffic in the country, it is well-suited to do the task you need it to do.
What should I look for when buying an SUV?
It's easy to get swayed by sales talk if you don't know what you want from a vehicle. To help you become more discerning with your search for your dream SUV, we've prepared some questions you should ask yourself and your salesman:
Size: Should I get the five-seater subcompact variant? Compact? Midsize? Full-size?
Seating: Do I need only five seats? Seven? Eight or nine? Maybe the captain's chair?
Cargo: Do I want a huge compartment size? Should the back seats fold to the floor? Am I fine with split design for the third-row seats?
Drivetrain: Should I get a two-wheel drive? Four-wheel drive? Part time?
Performance: Do I prefer fuel economy over power or vice versa?
Safety features: Am I fine with basic features? Or do I want top-tier safety protocols like forward collision warning, parking assist, and others?
Other features: Do you want a more expensive trim with other features like sunroof, more stylish body kits, upgraded tires, more safety features?
(This article was written on May 16, 2019 and updated on March 2, 2020.)