5 Great Virtual Wallets And Online Currencies For Cashless Transactions
3 min read
Credit cards are still king when it comes to cashless transactions. Just whip out your plastic, swipe or enter your credit card details, and, voila, purchase is done.
Unfortunately, credit card penetration among working adults in the Philippines stands still at just 3%, which means we still have a long way to go before we become a truly cashless society.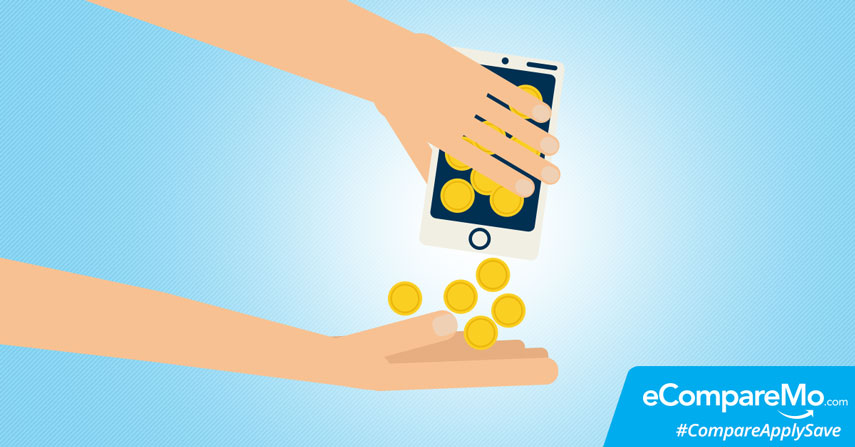 Fortunately, more accessible financial tools like blockchain and virtual wallets are now becoming more popular in the country. The industry continues to grow as more points of sales cater to cashless payments.
So why not try these virtual payment systems and see for yourself which one works for you best?
1. beep
Who is it for?
Commuters and champions of FamilyMart's twirl-all-you-can ice cream
Since its inception in 2015, beep has been the best buddy of everyday warriors who ride the country's mass transit systems. Initially used to pay for train fare, the contactless card system is now accepted at premium point-to-point buses in Metro Manila, BGC Buses, airport loop buses, expressways like CAVITEx, NLEx, and SCTEx, and FamilyMart.
Soon, your beep card can be used in other bus lines and eventually, the Philippine National Railways. For now, just enjoy your twirl-all-you-can ice cream from FamilyMart after a stressful ride in the MRT.
2. PayMaya
Who is it for?
Online shopping junkies and the #travelgoalz kids
PayMaya may seem like another debit card in your sea of reloadable cards. However, what sets the virtual Visa Card from its competitors—aside from heavy promotion and prominence—is that it allows you to load your card conveniently.
Aside from your business centers at the mall, you can also reload your PayMaya account at any 7-Eleven branch. Furthermore, BDO and UnionBank users can easily load their PayMaya accounts using ATMs and/or online banking. You can also start shopping a few minutes after!
3. ZAP
Who is it for?
Foodies and beauty freaks who can rock the cashback
The new contender in the world of virtual wallet industry offers cashback program to its users With dozens of partner merchants ranging from restaurants to beauty boutiques likes salons and skincare shops to even pet grooming centers, every transaction made with ZAP's partners entitles you of up to 10% cashback. You can use them to pay for your next milk tea or trip to the salon.
4. Coins.ph
Who is it for?
Bitcoin dabblers and people who care about security
Ever since "Satoshi Nakamoto" laid the foundation of blockchain—a type of database that acts like a public ledger—bitcoin has become a top choice among people who value security and convenience.
As of writing, one bitcoin is equal to P61,828. Coins.ph, aside from serving as an online wallet for your precious peso, also allows users to exchange their money for bitcoins. Once you create an account, you can transfer the contents of your peso wallet to your bitcoin wallet, and vice versa.
While cryptocurrency is still not as popular in the Philippines, early adopters can now set up their bitcoin accounts and buy them using local currency.
5. GCash
Who is it for?
The Amazonians and the eBaes
Globe's GCash is not just for people who want their online purchases charged directly to their accounts. Unlike other virtual wallets, it allows shopping on Amazon, eBay, Zappos, and other US-based online marketplaces. You can have your items shipped directly to your doorstep via MyShoppingBox too.
For only P250 per year, you can get an GCash American Express Virtual Pay account and buy items from the US at no extra cost. No need to wait for balikbayan relatives and friends to hand over stateside goods!
Are you using any of the virtual wallets mentioned above? Share your experiences in the comments.