Beat Inflation: A Guide To Surviving The Starbucks Price Hike
5 min read
Starbucks Philippines just announced that they are increasing their beverage prices by up to eight percent.
According to CNN Philippines, the said price hike will translate to a P5 to P10 climb in their products.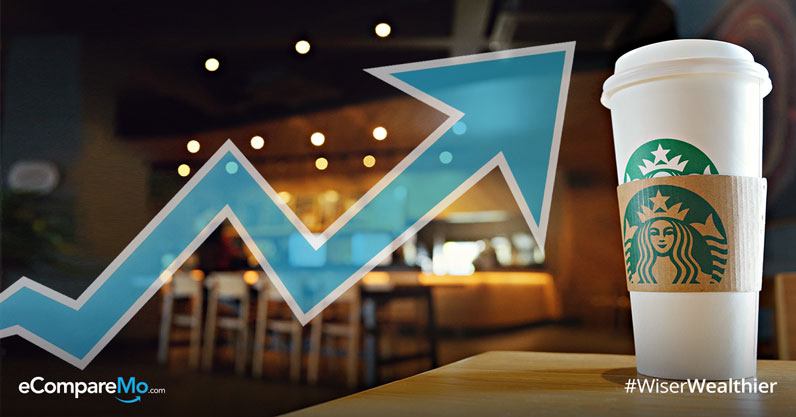 Is this Starbucks' way of responding to the continuous increase in the price of goods due to inflation? While many think it is, the company's statement says it's to maintain a good "Starbucks experience" for its patrons.
"As part of our comprehensive approach to providing value and the Starbucks experience, we periodically evaluate pricing to balance our need to run the business profitably while providing maximum value to our loyal customers and to attract new customers," reads Starbucks' statement.
To reward its loyal customers, Starbucks upgraded the size of people's drinks for free earlier this week. However, this complimentary upsize was only valid from October 1 to 2.
No word from the company yet if their products will also have a price hike. Apart from their world-famous drinks, their Philippine branches also sell coffee beans, a wide assortment of food items, and branded merchandise.
Now that the price of your everyday caffeine fix has gone up, what can you do about it? How can you keep yourself on functioning like a regular adult if your daily dose of coffee is now more expensive?
Substantial increase
If you look at the way Starbucks worded it, the price adjustment seems so inconsequential, especially that the rate of increase is just "3-8% across all stores."
For instance, if you like to slurp on the Venti Dark Mocha Frappuccino with an extra shot of espresso, it used to cost you P225. This week, your favorite will be priced between P232 and P243.
Doesn't sound bad, right? After all, one coffee a day will help you tune you out your coworkers and help you focus. But let's do a bit of math.
(Read: Beat Inflation: How To Start Your Own Backyard Vegetable Garden)
If you're one of the many people who rely on Starbucks every day without missing a beat, then you're basically spending P6,300 per month for a daily cup of Dark Mocha. With the new prices of your favorite drink now in effect, that will go up between P6,496 and P6,804 ! For a year-long caffeinated dependence, that's P77,952 to P81,648 !
And it's not just your Starbucks beverage that becomes more expensive. For a while now, basic commodities have skyrocketed in prices because of the soaring inflation rates for the past few months. In addition, seasonal goods like Noche Buena items saw a price uptick due to the impending Christmas season.
If you factor these with the rising cost of keeping you caffeinated, that's the only time you'll feel the slight adjustment in Starbucks' products.
By illustrating this point, we're not saying that you cut down your coffee. However, don't believe that it won't affect you greatly because you don't feel the "3 to 8 percent" price hike in every cup. So what do you do that?
A better, cheaper cup
Coffee is undoubtedly a part of life for every sane adult who needs extra motivation to go through the day. And if a serving of Starbuck daily has already spoiled you, it's hard to go back to instant coffee.
To keep your daily routine without sacrificing your budget, it's time to learn how to make your very own. It may require you to fork out some cash initially for the equipment, but the costs of getting caffeinated by brewing your own cup are significantly lower than your everyday sustenance of coffee to go.
For starters, you need equipment. Depending on your need and skills, you can choose a wide variety of home brewing equipment. Some of the most common methods you can take with you to the office are the following:
Pour over (drippers)
Chemex
AeroPress
French press
Cold brew maker
In addition to these, you may also want to invest in an electric kettle so you can achieve the right water temperature that's just not possible with your run-on-the-mill office water dispenser or microwaved water.
What about the beans? If you don't want to dive into the nuances of each variety, just get your beans from supermarkets. Coffee shops also often sell packs of beans for home consumption. Starbucks does, and so do other shops like local brand Bo's Coffee.
For serious aficionados, specialty coffee shops like Coffee Tonya, Yardstick, and Kalsada Coffee have a wide variety of coffee beans that will definitely stimulate your senses. Each variant has its own signature characteristics and picking the right beans for you can be quite a challenge. But once you've found your favorite, we bet you won't go back to your average brew.
To give you a realistic computation of your potential expenses, here's one example of all the initial equipment and supplies you can buy:
French press method
Breaktime Coffee Press 350 ml HB-552: P1,190
Electric kettle with gooseneck spout: P1,854
Pour-over method
Kalita Wave Dripper HA185 Ceramic: P1,580
Kalita Paper Filters: P190
Pour-over method (more affordable)
Generic 3-hole coffee dripper: P60
Sanyo Sangyo Filter Paper KK-102: P100
For a better brewing experience, you should learn the basics of making your own coffee at home. Apart from online tutorials, crash courses like Yardstick's "Brewing Coffee at Home" are aimed towards novices eager to become savvier with coffee making.
(Read: Beat Inflation: A First-Timer's Guide To Buying An Electric Scooter)
Instant success
If you can't be bothered with investing in equipment to achieve the perfect cup, then maybe buying a cup of fresh brew is still the way you need to go. Just, switch to a cheaper cup.
Without discussing 3-in-1 coffee sachets, the cheapest yet reliable cups of coffee available are the ones from the following places.
If you have P50 in your pocket, you can get a decent cup at:
McDonald's
7 Eleven
Dunkin Donuts
Chowking
Country Style
Jollibee
Lawson
For something a bit above the P100 level but still not as expensive as Starbucks, you should go to the following places. Note, we only considered brands that have multiple locations across the country:
Bo's Coffee
Toby's Estate
Coreon Gate
Nitro 7 Coffee & Tea Bar
Manila's Best Coffee
Costa Coffee
Like other goods, it seems like the effects of current events on the prices of commodities have finally reached everyone's favorite beverage. Just because they increased doesn't mean that you have to give them up entirely, just be wiser about how or where you get your cup.
Sources: Coffee Tonya, Interaksyon, Rappler