ATM Withdrawal Fees To Be Changed By April 7
2 min read
Starting April 7, automated teller machines (ATM) may charge different rates under the new rules approved by the Bangko Sentral ng Pilipinas (BSP).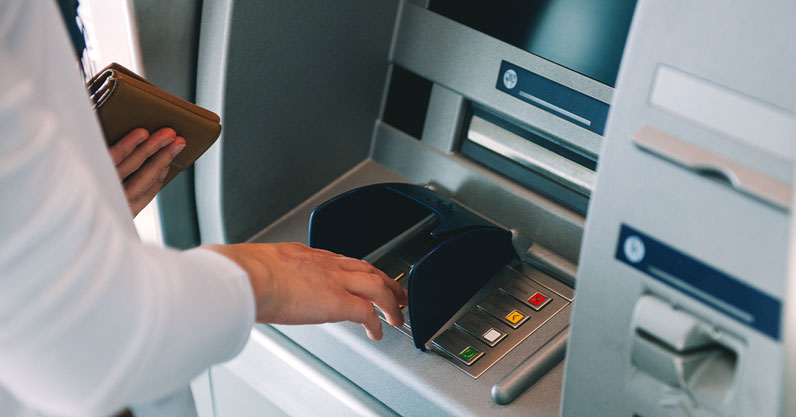 While there will be change, it does not necessarily mean that ATM withdrawal fees will be lowered. According to BSP's new system called "Acquirer-based ATM Fee Charging", they hope that banks will be more competitive in attracting customers by allowing them to adjust their automated teller machine transaction fees.
What's the difference this time with the new system?
Currently, ATM transactions are charged by an account holder's bank with the same fee for transacting at the ATMs of other banks. Under the new system, a bank can set ATM fees for non-account holders, while still offering free ATM withdrawal and balance inquiry services to its own account holders.
In a statement provided by the BSP, they explained why ATM transactions incur fees:
"Providing ATM services entails cost, including the counting and transporting of cash and its loading in ATMs, using electricity, providing security and other expenses to operate and maintain said machines,"
Today, ATM withdrawal fees range from ₱10-₱15. However, by April 7, ATM withdrawal fees are expected to change to ₱10-₱18.
If ATM withdrawal fees won't necessarily become cheaper, why change the system at all?
The BSP explained that the new system will "reasonably compensate" banks that services non-account holders and also incentivizes them to set-up more terminals to widen their service and reach–especially to places where banking services are needed.
As for consumers, the adjustment in ATM transaction fees can give them the power to "choose the financial institution that satisfies their needs in terms of fees and quality of service".
BSP will still review and approve all ATM fee adjustments before they're finalized, with consideration to the cost of ensuring reliability and security of ATM services.
Lawmakers Worried About Its Effects
For Agusan del Norte Rep. Lawrence Fortun, the prospect of increasing ATM transaction fees might add more to bear for consumers, especially pensioners and aid beneficiaries.
Government employees, pensioners and aid beneficiaries will likely bear the cost of increased ATM transaction fees,

Agusan del Norte Rep. Lawrence Fortun
Because of this, he requested the BSP and Department of Finance to accredit more government depository banks, preferably to include those with more branches and ATMs. The representative believes that adding more government-controlled banks will provide a option for those burdened by the prospective increase in ATM fees.
Makati City Rep. Luis Campos Jr. also appealed to the BSP to defer the hike in ATM fees, amid economic and financial woes that Filipinos face due to the COVID-19 pandemic.
For his part, Senior Citizens Rep. Rodolfo Ordanes said LandBank should help its account holders, which includes pensioners, by shouldering the cost of ATM fees.