Expect Prices to Rise This Year, BSP Warns. Here's What We Can Do.
3 min read
Earlier this week, Bangko Sentral ng Pilipinas (BSP) has warned consumers to expect prices of basic goods and services to rise, more so this year than the previous years. This is caused by the challenges in the supply chain of consumables and commodities like food and the increase in international oil prices. This is all happening at the backdrop of a global pandemic, as the whole world is still trying to recover.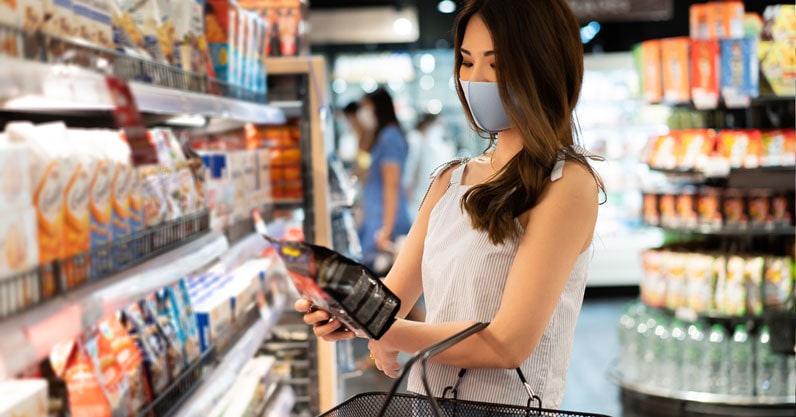 However, there's light at the end of the tunnel: literally. Bangko Sentral ng Pilipinas Deputy Governor Francisco Dakila Jr. said that prices are expected to start normalizing toward the end of 2021 and the consumer price index for 2022 would even be lower than originally believed.
Rising Prices for 2021 Explained
Deputy Governor Francisco Dakila Jr. also explained that the current trend in rising prices are rooted from these three factors
Food supply issues, especially for pork products due to the ongoing African swine fever outbreak;
Uptrend in global oil prices, he explained that the Dubai crude oil benchmark was originally forecasted at $47.57 a barrel this year, but has been raised by the Monetary Board last week to $54.65 given current developments. And
Rising demand for goods and services that comes with the gradual recovery in the world economy.
Here's what we can do in the meantime
Based on our previous "money-saving tips" articles, here's what we can do to ride the rising tide of prices this 2021.
Short-term goals vs. long-term savings goals
Long- and short-term goals need wise decision-making and strategic placement of your assets. Finding the balance of the two can be difficult along the way because of unforeseen circumstances and your priorities.
What is that particular long-term goal you're ultimately aiming for? What are the short-term goals achievable for the coming years? What can be hindrances?
There is no standard rule to achieve a balance in your financial goals because of the variables that come in, such as the urgency of a specific goal, your tolerance for risk, and your timeline flexibility. Help from a financial advisor can help you sort out your priorities.
However, once you have determined a clearer picture of your goal including its hierarchy and projected time of completion, consulting a financial may be unnecessary.
Having more than one source of income really pays more.
Having multiple streams of income is a concept we keep hearing about, and the COVID-19 pandemic revealed that earning aside from your day job builds your savings quite faster than having just one. It also cushions job loss, if it happens.
Getting a freelance job or side projects is one form of multiple sources of income. Having a business is another. Furthermore, engaging in investments on stocks and bonds is also a passive income that is alien to most of the Filipinos.
If you don't have money that grows even when you're asleep, your goals will be a little far from you. Worrying over the loss of income is another result that can happen again even after the novel coronavirus.
Other budgeting tips:
Create a budget for all your transactions. A personal budget plan will train you to avoid overspending.
Look for alternatives for your needs and always compare prices. Don't be too brand conscious. They are made to provide you with the same benefits.
Staying healthy is important as it let you save on medications and hospital bills. Sleep early, exercise regularly and eating healthy food helps a lot in your wellbeing.
Surround yourself with friends and families who are financially responsible. Be inspired by what they've achieved.
Talk with your spouse regarding your financial game plan. Make sure they align and you both commit to achieving your goals.
Before going out for a date night, set the amount that you will spend. It doesn't matter if you go to a fancy restaurant or a mall's food court. Being happy together anywhere is more important.
Start training your kids on the value of budgeting. Equip them with the ideas on how to save. Set up a mini business and include them from planning to execution. Our country needs a generation of business-minded citizens.
Purchase a fuel-efficient car for your family. The excess money meant for gas can be used for lunch in the park, a day on the beach, and other bonding activities.