Arts Month 2020: Where To Go To Celebrate The Philippine Art Scene
3 min read
The Philippine National Arts Month 2020 is one of the best ways to immerse yourself in the country's culture.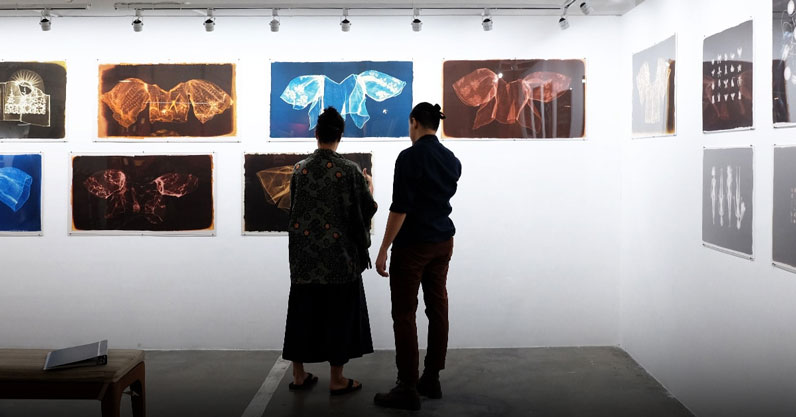 This is a great time for Filipinos to get to know their roots and be in touch with the many ways our identity can be expressed. And foreigners will have a good time as well getting to know the country's rich culture with all the art events popping up around the metro this month.
A showcase for Filipino artists
The National Commission for Culture and the Arts (NCCA) started the National Arts Month celebration in February in 1991 under Proclamation No. 683 by former president Corazon Aquino.
Now on its 29th year, the National Arts Month fairs, exhibits, and performances just keep getting better as Filipino artists continue to grow and evolve.
And mind you, it's not just limited to Manila. Check your local community and see what they've got for the National Arts Month!
The opening in Ormoc, Leyte was held on January 31, while the opening program for the National Capital Region was last February 1. There's also one in Puerto Princesa City, Palawan, opening on February 4.
Expect to see each of these events this month. Keep your eyes—and other senses—peeled for this list of the National Arts Months events in the metro. Who knows, this might actually spark your own creativity, you really never know! This is a good time to be open to see and learn new things!
(Read: Where To Buy Philippine Paintings: A Guide To Owning Your First Piece Of Art)
Fringe Manila
February 8 – 29
Your source for no-holds barred arts, Fringe Manila brings their open and all-inclusive exhibits and art shows for the whole month of February.
There's three parts to the Fringe Manila events:
Fringe Foreplay – February 8-11
Fringe Festival – February 12-29
Fringe Hangover – March 1-15
The opening event on February 12 will be at the Draper Start-up House. Take note that some of these presentations may challenge your current sensibilities so it's safe to say it's not for the faint of heart.
These Fringe Manila exhibits and performances live up to one of NCAA's objectives and principles of a "non-partisan, open to all people and institution, regardless of creed, affiliation, ideology, ethnic origin, age, gender or class, with no organized group or sector having monopoly of its services."
Some events you can checkout are Chopsuey Improv's Lagablab on February 8 at Pineapple Lab, Makati, the Life Story Writing Workshop on February 8 at Commune in Makati, Burlesque Discovery with Lucky Rapscallion at Rockwell in Makati, and Miss Joe Abuda's Cabaret on February 28 at the Addlib Dance Studio, which is strictly for 18 years old and above.
(Read: Art Insurance: How To Keep Your Precious Artworks And Collectibles Secure)
Art Fair 2020
February 22 – 24
The Art Fair is arguably the most popular Arts Month event in Metro Manila. Dubbed as the "the best in Philippine Contemporary art," Art Fair 2020 is going to be located at the accessible The Link, Ayala Center in Makati central business district, it showcases contemporary and immersive art not just by Filipinos but also everyone who wants to take part and apply as an exhibitor.
Tickets are at P350 per day. There are also special discounted tickets for students (P150). Students from Makati get an additional P50 off, they can avail of tickets worth P100. Those who want to take advantage of these discounts need to show a valid ID.
Sticker Con
February 29
It's Sticker Con's third year to hold their annual colorful convention, and it's happening right before Arts Month ends.
Head to Bayanihan Center JYC Halls A and B in Pasig, where doors will be open from 10 AM to 7 PM. Support your local artists and go crazy hoarding your favorite stickers!
Tickets are at P100 per person and you can get them right at the event registration area. Follow @stickerconmnl for more details.
(Read: 10 Best Budget Museums In Manila)
Komiket
February 8 – 9
Comic book lovers, listen up! Dubbing itself as "the biggest komiks and affordable art market," Komiket is back just in time for Arts Month 2020.
This is the perfect time to support your local and up-and-coming artists, comic creators, authors, and publishers.
Komiket 2020 will be held at the SM Megamall Megatrade Hall 2, from February 8 to 9, from 10 AM to 7 PM. Tickets are affordable at P100 per day, and only P150 for two days. You can buy your tickets at the event entrance, or via the Ticket2Me app.