Affordable SUVs In The Philippines This 2018: Our Top 5 Picks
3 min read
Sport utility vehicles are prized because of their size and value, but these aren't the real reason why they are kings of the road. It's the mileage.
When it comes to mileage, SUVs trump sedans and even the budget-friendly hatchbacks.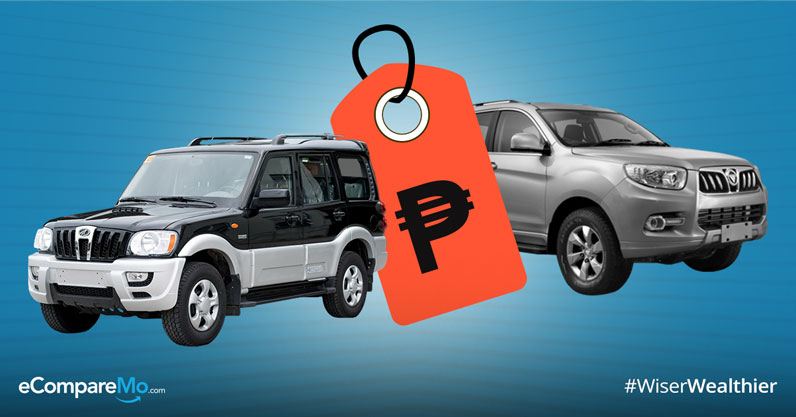 This is just one reason why, in a report by AutoIndustriya, the Toyota Fortuner outsold the Vios last year by almost 3,000 units, dethroning the compact sedan as the long-running champion in car sales.
Top Gear Philippines said the rise of the Fortuner finally ushered the Philippines in becoming "an SUV country." And if you check the upcoming SUVs in the Philippines this 2018 and the next year, you'll see that more people prefer to play and ride around in bigger cars now.
We can go on with the list of advantages of buying SUVs in the Philippines but that's for another article. If you're thinking of moving up from your humble subcompact to something that's grand and majestic, we've created a list of the best SUVs in the Philippines this 2018 in terms of bang for your buck.
1. Toyota Fortuner
Price starts at P1,592,000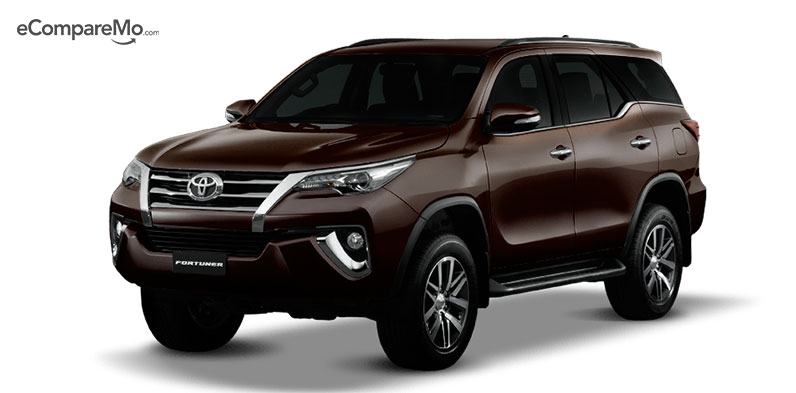 There is a reason Toyota's midsize SUV became the top-selling car in the Philippines last year—and it goes beyond its affordability.
For the Fortuner's most basic model, the hood is packed with a 2.4L four-cylinder that's capable of cranking out 174 hp and a torque of 400 Nm that tethers between fuel efficiency and power.
If you have extra money to spare, you can also soup up your ride with better trims, six-speed automatic transmission, and up to 2.8L four-cylinder engine.
2. Mahindra Scorpio Floodbuster
Price starts at P965,000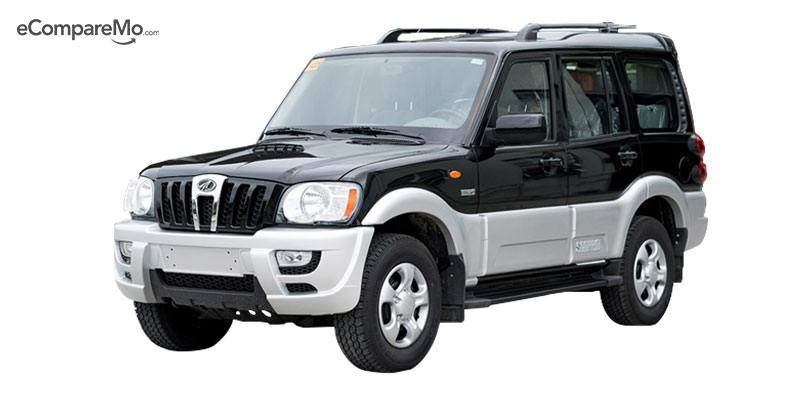 In this day and age, where SUVs are tailored to become sleeker and more luxurious, Indian car manufacturer Mahindra went against the grain with their robust SUV Scorpio.
If you're looking for a no-nonsense spartan ride that can effortlessly take on different terrains, the Scorpio Floodbuster packs a 105-hp punch, thanks to its 2.5L turbo diesel engine.
Despite its lack of technological features like park assist, sleek HUD, and other modern conveniences, the Scorpio is a rugged vehicle perfect for experienced drivers who need an affordable everyday SUV.
(Read: Vehicle Classifications Guide: Which Segment Does Your Car Really Fall Under?)
3. Foton Toplander
Price starts at P1,280,000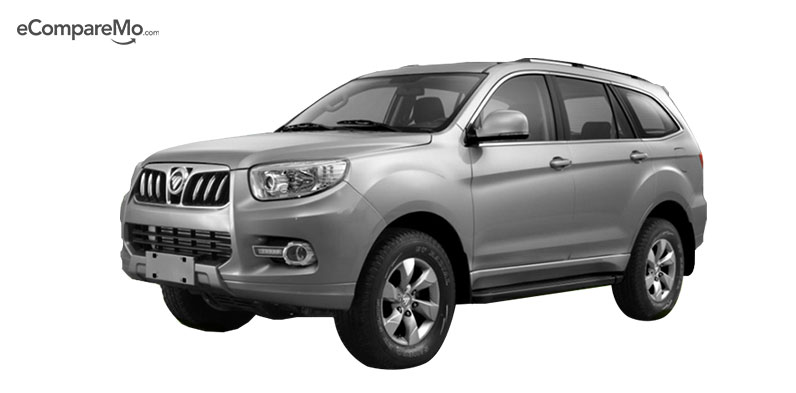 The midsize SUV game has long been dominated by both Japanese and American manufacturers, with every player raising the stakes by adding more features, which pump up the prices of entries in the category.
The high price is a problem that wants to be addressed by the Foton Toplander. All variants of the Toplander are packed with its 2.8L turbocharged diesel engine capable of 161 hp output.
Despite its engine size, it promises greater fuel economy of up to 8.62 km/L even on heavy traffic. It may not land itself a top spot on the list of top 10 SUV in the Philippines but it's a notable entry.
4. Ford Everest
Price starts P1,518,000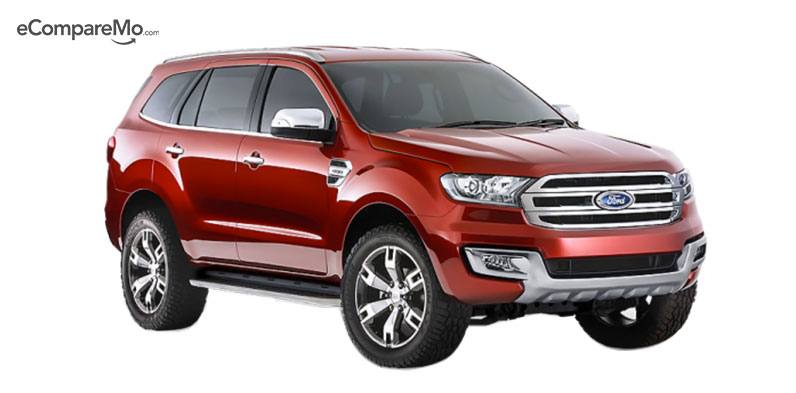 The American manufacturer's SUV is a strong contender in its weight class—and for a good reason. The seven-seater SUV comes in six trim, two types of engines (2.2L and 3.2L turbodiesel engines), and a wide assortment of features and accessories.
For the base model, you can get all the basic amenities of the Ford Explorer in the manual transmission. Better trims come with features like cargo management, cruise control, bigger alloy rims, and so much more.
Currently, no word yet for the 2.0L EcoBlue variant, which is one of the highly anticipated 2018 SUVs coming out in the Philippines.
(Read: Most Anticipated New Cars of 2018)
5. Isuzu mu-X
Price starts at P1,268,000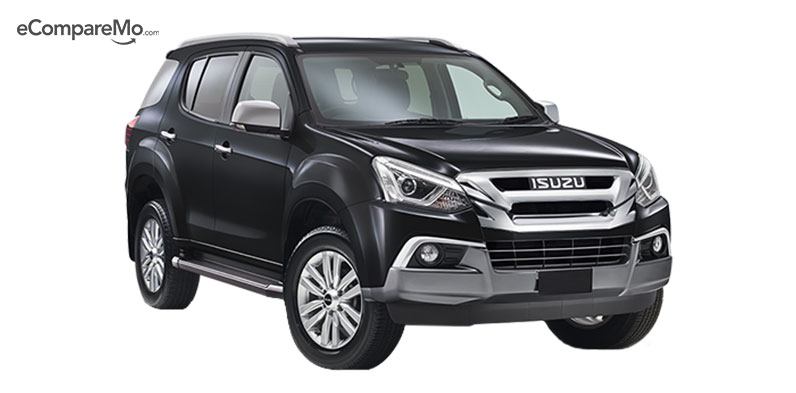 Isuzu is known for producing utilitarian vehicles that boast more of performance and longevity than style. The mu-X isn't an exception to this.
Although it doesn't have sleek visual details, this Isuzu SUV offers a robust ride with its four-cylinder Blue Power diesel engine (with turbo intercooler in bigger variants). Roominess is the mu-X's top priority, with configurable seats to match the cargo space you need.
For the cheapest mu-X, you can get 2.5L LS trim with manual transmission. But if you like better fuel economy, get the RZ4E LS-A 4×2 variant that has a 1.9L engine displacement, which is more expensive by a little over P200,000 than the base model.
Sources
https://www.autoindustriya.com/auto-industry-news/philippines-10-best-selling-cars-in-2017.html
https://www.carmudi.com.ph/journal/campi-tma-release-top-selling-car-companies-and-models-philippines-feb-2017/
https://www.thoughtco.com/best-reasons-to-buy-suv-or-crossover-3159985
https://www.autodeal.com.ph/cars/search/body-type/suv