A Five-Step Guide To Selling Your Car In The Philippines
4 min read
Unless you have a limited-edition vintage ride in your garage, chances are you're thinking of selling your car eventually.
In fact, you've probably thought about it while you were still shopping for your next ride—and that's all right. There's also no harm in making some extra cash out of it.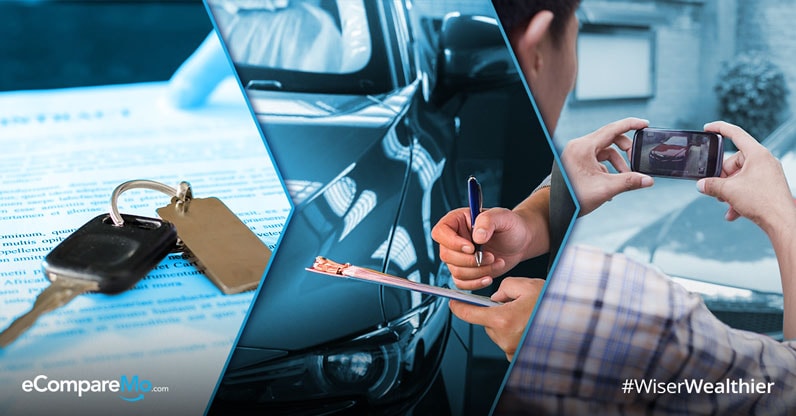 To help you navigate the tricky waters of car selling in the Philippines, we've created this handy step-by-step guide. All the best handing over your pre-loved automobile to its next lucky owner.
1. Prepare the necessary documents
Unlike hawking your old books or pre-loved clothing, proper documents are needed when you're selling your ride. For the transaction to be smooth, fast, and completely above board, you need to have these documents on hand:
Original copy of the Certificate of Registration
Official receipt
Notarized transfer of title
Motor vehicle clearance from PNP-MPG
Receipts for maintenance, repairs, and accessories
Deed of sale (which will be accomplished once the transaction is closed)
When you have compiled everything, make sure to put them somewhere safe and create copies in case you need to show these to prospective buyers. Don't go out brandishing the original documents or else you'll have a hard time acquiring them again.
2. Give your car a thorough inspection
After 2009, there was a surge in the number of cars sold for cheap—and a lot of them turned out to be units submerged during the onslaught of Ondoy. Unless you're one of those unscrupulous car sellers who just want to trick unsuspecting buyers with a flooded car, then you must make sure your car is in proper shape before you even post about it.
(Read: 6 Important Things To Check When Buying A Second-hand Car)
Why should you do one last maintenance before you let it go? For starters, a well-maintained vehicle will be more attractive to potential buyers, especially if you've kept all the receipts for all the services you've had for the car. Who wants to buy a worn-out vehicle anyway?
To make your car more presentable, you may want to work on the following areas:
Interior, such as upholstery, mats, trunk, steering wheel, dashboard, buttons
Exterior, such as the car's body, windows, side mirror, wheels, tires, lights, license plates
Performance-related aspects like engine, brakes, battery, transmission, and others
Although you can do the first two on your own, it's better to take your car to professional detailers and mechanics one last time before you put it up for sale.
3. Do a photo-shoot of your car
Now that you've got your car looking its best, it's time to prepare it for one final photo op. When posting about your car for the purpose of selling it, you want to show it off in its best light to prospective buyers.
Set your photo shoot in broad daylight so all the details of your vehicle are visible. You should also do it in a location where there is little to no obstruction. Be sure to cover all the necessary angles people need to see such as:
Front view, with both the hood open and closed
Side view from both the passenger and driver's side, with both the doors open and closed
Rear view, with both the trunk or liftback door both open and closed
Close-up view of the engine
All windows and glass panels
Tires and wheels
Dashboard, showing all the gauges and instruments
Steering wheel
Center console
Floor for all seats
If you've made certain modifications like body kits, brake clips, and other added parts and accessories, you should include them in the photo too.
5. Create an ad copy for your car
Regardless of where you'll sell it, you should create a compelling copy of your advertisement.
Although you can play with words and add a comedic flair to your writing, your classified ad post must contain the following details:
Your car's make, model, trim, and year
Your asking price
Reason for selling
Mileage
Parts and modifications made
A quick assessment of your car's condition
When you write an ad for your car, make sure to include all details—be they bad or good—and sum them up nicely. You don't want to create a misleading post because at the end of the day, all the things you hide from the buyer will surface. In addition, this will also save you from potential lawsuits in case something bad happens.
(Read:  Six Reasons Buying A Second-Hand Car Is A First-Rate Idea)
5. Post your ads
This is the final step in your quest to sell your vehicle. Put your classified post out there for everyone to see.
Here are some top platforms we picked that specialize on used cars for sale:
Carmudi.com.ph
Carfinder
Tsikot.com
Autodeal.com.ph
PhilKotse
iCars
Trovit Cars
We highly suggest you put your focus on more specialized marketplaces instead of your usual buy-and-sell websites. Since these platforms only focus on selling cars, they will attract the right kind of market. In addition, their websites are specially designed for car posts so it will be easier for buyers to look at your ad.
We're not, however, discouraging you from posting it on general ad websites like OLX as well as Facebook Marketplace, which can be handy at times.
Sources:
https://www.carmudi.com.ph/advice/tips-for-car-sellers/what-paperwork-do-i-need-when-selling-my-used-car/
https://www.kbb.com/sell-your-car/tips-on-how-to-create-a-good-classifieds-car-ad/
http://designpinoy.com/used-cars-for-sale-philippines/