A 6-Step Guide To Planning Your Honeymoon
2 min read
Make the most special romantic holiday of your life count with these tips.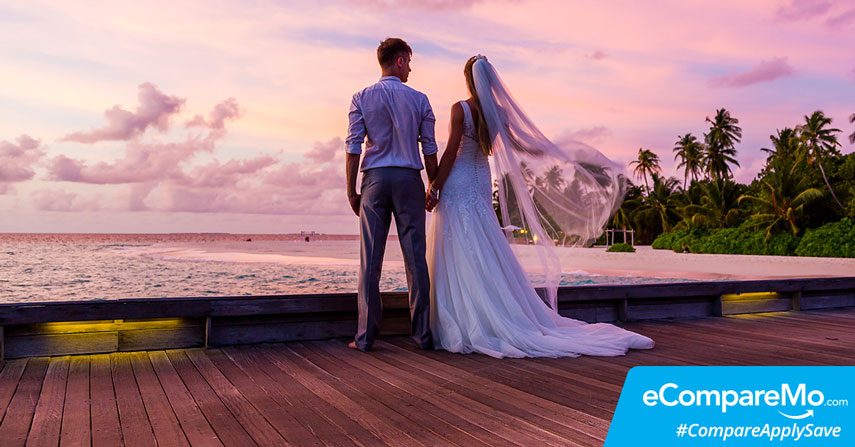 Planning a wedding is no small feat: you have to coordinate with different vendors, scout for affordable wedding packages, hunt for a venue, fit suits and gowns endlessly, and do a lot of food- and cake-tastings—the whole enchilada.
Then there's your honeymoon plans, either you have tons of ideas…or none at all.
Here's a list of how to get you started on planning the most romantic holiday of your life:
1. Gather ideas and inspiration.
Think of the places you've always dreamed of visiting. Start researching. Join Pinterest and create a Honeymoon folder where you can visualize your ideas. Ask friends who had recently gone on a honeymoon for suggestions. Most wedding websites have "Honeymoon" forums where you can talk to like-minded people (mostly brides) who are also looking for inspiration.
2. Do it together.
Now that you've done your Pinterest-pinning and Instagram-liking, discuss your ideas with your partner. Some couples hit it off agreeing on the same honeymoon destination at once, while others find it difficult and end up arguing. Breathe. The planning stage begins with brainstorming, so let the ideas flow until you meet at a common ground. Don't agree to disagree. Remember, this honeymoon is yours. Both of you should enjoy it!
3. Be on top of your budget.
Include your honeymoon in your wedding budget. Discuss honeymoon ideas on the early stages of wedding planning so you don't end up being clueless on where you want to go and how much it can cost you. Scout for discounts, compare prices and deals with different hotels, airlines, and tour companies. Allot a budget for the whole honeymoon, including the little extras like tips, day tours, or a romantic dinner to celebrate.
4. Your honeymoon style.
It's tradition that a couple's idea of a honeymoon is one filled with fancy dinners, spa treats, and simply relax. But now a lot of newlyweds go unconventional doing road trips, camping, visiting far-flung, exotic destinations. Dream big and be creative with how you want to spend your honeymoon. Think of what style suits you—the things you want to do and places you want to see together.
5. Come up with your top three honeymoon destinations.
Then narrow it down to one—one that fits your budget, schedule, and honeymoon style. Remember, a honeymoon destination is all about location.
6. And speaking of location…
Choosing the right hotel is very, very important. You'll spend most of your time relaxing during your honeymoon so why not book a room that will let you make the most out of it! Whether it's a simple accommodation, an AirBnb, a five-star hotel, or even a suite on a cruise ship, consider your comfort, convenience, and safety.
This article originally appeared on Now That's A Honeymoon. Minor edits have been made by eCompareMo editors.