How To Save On Your Electric Bill All-Year Round
2 min read
Good news for everyone who paid high electricity bills this summer, you can now enjoy Meralco's electric bill reduction starting this month.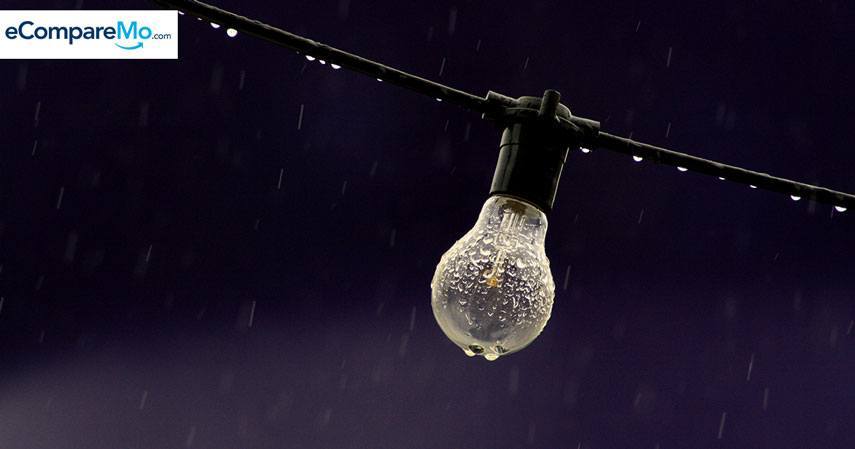 At a media forum held in Quezon City this week, Meralco made an announcement regarding their lowered power rates.
As compared to P8.86 per kilowatt-hour (kWh) last April, this month's rate has decreased by P8.44 per kWh. For a household that uses 200 kWh on average, the monthly electric bill will now be reduced to about P82.
Meralco stated that this is the lowest power rate since October 2004, caused by the lower generation and transmission charges, as well as taxes and other charges.
| | |
| --- | --- |
| Meralco charges | Decrease of power rates per kWh starting April 2016 |
| Generation Charge | P0.21 |
| Transmission Charge | P0.10 |
| Taxes and other government-imposed charges | P.010 |
| | |
Not included in the rate reduction are the distribution, supply, and metering charges, which have remained the same since July 2015.
Meralco serves as the distributor of power supply by generation companies such as San Miguel Corporation, Aboitiz Power, DMCI, First Gen, AES, and EGCO. While they earn from the distribution charges, which is closely regulated by the Energy Regulatory Commission (ERC), the payment for the transmission charge goes to the National Grid Corporation of the Philippines (NGCP).
Meralco spokesman Joe Zaldarriaga noted that they have always been seeking the least cost possible. "As far as rates are concerned, it's comparable overall to rates in 2010," he said. "[And for generation], it's comparable to 2004."
At the end of the forum, Meralco representatives also provided valuable energy saving and safety tips for the coming rainy season.
1. Make sure that all your appliances are in good condition. A less efficient appliance means higher energy consumption.
2. When shopping for new appliances, look for the orange tag with the Meralco logo. While different TV brands have the almost same consumption, air-conditioners brands may vary significantly. You may compare the consumption of electric appliances on the Meralco website.
3. Don't fall for "power savers" or energy-saving devices (ESDs). After rigid tests, Meralco Power Lab's engineers have found out that these plug-in devices increase your power consumption all the more. The company warns particularly against some brands that falsely claim to have been certified by Meralco.
4. Jumpers, while used out of desperation to save on electric bills, cost more harm than good. For one, illegal connections are the main cause of fire.
5. If you're in the Taytay and Angono, Rizal, and Manila areas, you may opt for prepaid electricity. It's easier on the budget and also protects you against illegal connections.
6. The wash load indications on washing machines are not often accurate. A washer that says it can take a 6kg wash load can really only take about 5kg.  Meralco officials say it is better to maximize the wash load in order to save electricity—more load, less frequency.
Zaldarriaga notes that at the end of the day, it's still up to you to make informed decisions when buying  appliances, and practice safety in your home. —Kristel Serran
How's your energy consumption at home? Have more tips to add? Share them in the comments below.