9 Great Franchise Opportunities In The Philippines This 2018
7 min read
Not everyone has the knack to start a business empire from the ground up. Sometimes, buying a franchise is the sensible choice and the first step towards becoming an entrepreneur.
Why should budding businesspeople consider buying a franchise first? Well, for starters, you can choose from a lot of well-established brands and let their prominence work for you and take you quickly to success.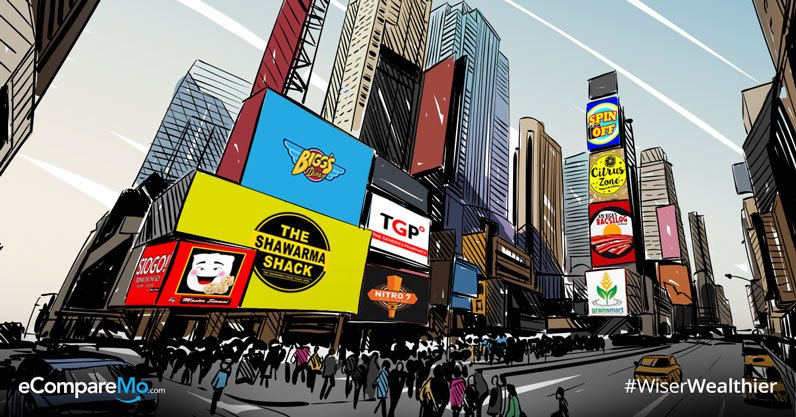 Another compelling reason is that buying a franchise will help you get a better look at the intricacies of running a business while already reaping the fruits of your labor.
Think of it as if you were a recruit of the Avengers: As part of a team, your learning some tips and tricks from more experienced heroes on how to save the day, or in this case, your investment.
Since there are a lot of brands out there that you can invest in, we've done some digging into some of the hottest business ideas right now and narrowed it down to six new but strong players in the franchising game. Check them out below.
1. Spin-Off Self Service Laundry Express
Franchise fee: P150,000 for a unit franchise and P400,000 for area franchise
Administration fee: P100,000 for either unit or area franchise
Capital requirement: P2,500,000
The heydays of full-service laundry shops are now over, thanks to the rise of laundromats that offer cheaper services. The cleverly named Spin-Off is one of the few brands that have really learned how to capitalize on the emerging trend.
Why? Because firstly, it's cheaper for both the customer and the proprietor.
As the customer does much of the process themselves, the franchise owner only needs to keep a small staff on site to oversee the shop. These savings in manpower result in savings for the franchise owner, which they pass on to customers by offering them a way to get their clothes clean at a lower rate.
Despite being only in the game for a little over two years, Spin-Off has already established itself with multiple branches in Cavite and Laguna.
If you want to join their growing family, you must prepare an initial capital of P2.5 million and you can start seeing your profits rise like bubbles.
Also check out:
LaundryWorld
Franchise fee: P250,000
Capital requirement: P900,000
Washing Dirty
Franchise fee: P200,000 to P400,000
Tiny Bubbles
Franchise fee: P100,000
Administration fee: P50,000
Capital requirement: P1,900,000
2. The Generics Pharmacy
Franchising fee: P150,000
Capital requirement: P615,000
The Generics Pharmacy has always been the leader in the business of affordable generic medicines. Since it opened its doors to franchising in 2007, they have expended their empire with more than 2,000 branches nationwide. And still they are  looking for more partners.
With an initial capital of at least P614,000, you can own the rights in selling affordable medicine under the largest pharmacy chain in the Philippines.
When you decide to invest in their brand, you'll get the package that will help you operate for a few months. All you need to do is just focus on managing your new business.
Also check out:
Gamot Publiko
Franchise package: P600,000
Farmacia ni Dok
Franchise package: P399,000 to 1,999,000
3. Citrus Zone
Franchise fee: P120,000
Turn-key package: P280,000 to P350,000
When life gives you lemons, you make a lemonade. Fortunately, you don't have to experience the sourness of life's adversities to make some money out of providing freshly squeezed lemon-flavored coolers.
To start your own Citrus Zone lemonade stand, all you need is around six square meters of commercial space and up to P350,000 in capital.
Aside from a cup of lemonade, Citrus Zone also makes their beverages more exciting and healthier with a few additions like tea, ginger and cayenne pepper, and cucumber and mint.
Also check out:
Just Lemon
Franchise fee: P150,000 to P300,000
The Lemon Co
Franchise fee: P150,000 for a unit franchise, P375,000 for area franchise
Administration fee: P50,000 for a unit franchise, P125,000 for area franchise
Lemon Choice
Franchise package: P200,000
4. SIOGO! Siomai on the Go!
Franchise package : P50,000
Everyone loves Master Siomai, the brand that carried Masterrific Foods to the national spotlight. Now, in a bid to expand their empire, they have created new brands to capture the interest of a public that needs quick food on a budget.
Introducing Siogo, Master Siomai's venture into even cheaper territory. This franchise borrows its witty name from everyone's favorite place for group study.
For only P50,000, you can own the rights to operate a tried-and-tested formula but with a twist. Unlike Master Siomai's P30-sets, Siogo attracts more people with its more affordable items: P10 for three pieces of siomai and P10 for a glass of gulaman.
Also check out:
Siomai King
Franchise fee: P88,888
Master Siomai
Franchise package: P280,000
Dimsum Temple
Franchise package: P99,000
5. Bigg's Diner
Franchise fee: P800,000
Capital requirement: P5,000,000 to P8,000,000
Not all franchised brands are incubated in Metro Manila. Sometimes, you need to look elsewhere to find diamonds in the rough.
The first Bigg's Diner rose in Naga City and quickly became a favorite among locals and visitors alike. Now, you too can be a part of this Bicolano success story by opening your very own franchise.
Specializing in American diner staples like burgers, chicken meals, breakfast items, and so much more, Bigg's Diner gives you a chance to become an owner of a place that's similar to Pop's Chock'Lit Shoppe in the show Riverdale.
Unlike food carts, investment in Bigg's Diner might require you to fork out seven digits to have your own stylish and lucrative diner business. You also need to find a commercial space that's at least 140 square meters.
Since diners have become a demand here, it's easy to find a following with a franchise that's been tested for 25 years now.
Also check out:
Minute Burger
Franchise fee: P600,000
Greenwich
Capital requirement: P20,000,000 to P25,000,000
6. Grainsmart
Franchise fee:  As low as P298,000
For the average Juan, rice is the most important part of every meal. The brains behind Grainsmart know this too well, and so they came up with a chain of rice stores.
What sets Grainsmart apart from your average bigasan? For starters, they have patented glass rice dispenser, allowing buyers to see that their products are free from insects and other contaminants. In addition, Grainsmart also regulates its own prices, allowing customers to buy rice at a competitive rate.
Also check out:
bigasanko.com
Franchise fee: P350,000 to P750,000
Bigasan Station
Franchise fee: P80,000 to P160,000
7. Nitro 7 Coffee & Tea Bar
Franchise fee: P250,000
The Philippines is undoubtedly one of the biggest coffee-consuming countries in the world. However, we get our caffeine fix mostly from 3-in-1 sachets or the big coffee chains.
If you want to take a break and try something new, why not venture into the realm of nitrogen-infused coffee?
Enter Nitro 7, the first nitrogen coffee chain in the Philippines. Unlike ice-blended coffee, Nitro 7's line of cold coffee concoctions brings out the bean's natural sweetness and prevents unwanted flavors like bitterness and acidity.
Since this is a new territory, expect copycats to pop up everywhere, so you may want to invest in Nitro 7 as soon as possible.
Also check out:
Coffee Break
Franchise fee: P650,000
Security deposit: P100,000
Star Frappe
Franchise fee: P99,000
8. Ate Rica's Bacsilog
Franchise fee : P450,000 + security deposit
Every bona fide La Sallian knows what "bacsilog" is: Generous slices of bacon with egg topped on steaming hot rice and drizzled with sumptuous sauce. Although there are numerous silog joints in the area, no one does it better than Ate Rica's, an institution on De La Salle University's "hepa lane."
With Ate Rica's making its famous bacsilog known to a bigger audience, you can now be a part of her expanding empire.
Why should you invest in Ate Rica's Bacsilog? For starters, it has become so popular that even students from other universities know about it.
Currently, Ate Rica's Bacsilog has more than 10 branches all over Metro Manila—and there is still more room for potential investors who are hungry to bring home the bacon.
Also check out:
Bentesilog
Franchise fee: P614,348.80 to P744,416
Capital requirement: P800,000 to P1,600,000
Rufo's Famous Tapa
Capital requirement: P4,000,000 to P6,000,000
Tapa King
Franchise fee: P650,000 to P800,000
Capital requirement: Up to P6,000,000
9. The Shawarma Shack
Franchise fee: P200,000 to P300,000
Capital requirement: P661,000 to P3,100,000
You might think that the shawarma arena has been grossly oversaturated. However, there's a new player in town that is aggressive in both expansion and marketing.
What makes the Shawarma Shack more lucrative than its competitors? For starters, they have mounted a powerful marketing campaign earlier this year, tapping actor Daniel Padilla as endorser. In addition to that, they offer their products like no one else: Buy one, take one shawarma for only P69.
Also check out:
Turks
Franchise fee: P1,000,000 to P1,400,000
Capital requirement: P1,600,000 to P3,400,000
Khaleb
Franchise fee: P100,000
Capital requirement: P850,000 to P3,200,000
Shawarma House
Franchise fee: P500,000
Sources:
http://rkfranchise.com/wefranchise/spinoff/franchise.php
https://www.ufranchiseasia.com/citruszonefranchise
https://tgp.com.ph/franchise/
https://franchisemanila.com/2013/09/biggs-franchise/
http://www.pinoy-entrepreneur.com/2015/02/25/grainsmart/