8 Tips On Frugal Living From Rodrigo Duterte
3 min read
Could he be the most kuripot President of our time?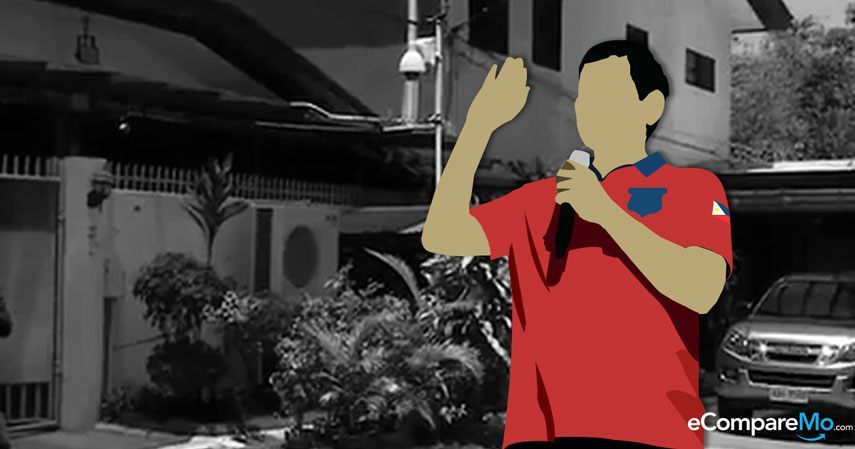 The Punisher. Duterte Harry. The Real Eagle of Davao. Call him what you want, Rodrigo Roa Duterte has got to be the Philippines' most frugal President of our time.
Serving as Mayor of Davao City for 22 years, he is known to lead a simple life, and even encourages the people around him to do so.
As a mayor, Duterte received a monthly salary of P78,946 and has famously lived within his means. "Kaming mga mayor, may allowances. Sa market, meron akong allowance. Sa assessment board, meron akong allowance," he once revealed to the press. "Kaya kapag mayor ka, hindi ka na kailangan mangurakot. Suweldo mo tsaka allowances, buhay na."
What moneysaving tips could we possibly learn from our President-elect? Here are a few of them.
1. Choose branded over luxurious.
Rodrigo Duterte has an irrefutable love for big bikes, which suits his "bad boy" image just fine. But his penchant for macho rides doesn't necessarily equate to big spending. The Harley Davidson he once rode to go around the city was reportedly bought secondhand. He has also openly expressed his disdain for luxury cars—he himself declared that he'd love to have his pick-up truck as his presidential car.
2. Momentous doesn't always have to be fancy.
Duterte spokesman Peter Laviña told GMA News that the President-elect wants his inauguration to be "simple and frugal." "I will not throw a banquet at the diplomatic corps," Duterte once said before a group of businessmen. "Mayayaman na yan. I will not throw a banquet. The invitation will say, drinks will be served. Juice or Coca-Cola."
3. Keep it casual.
In one of his interviews, he admitted that he wears cheap shoes, while displaying his foot on the table and bragging about his non-branded footwear. "I don't even wear socks," he added. A photo of him arriving at the airport with loose sole supported this claim. "Somebody stepped on his shoes, that's why it broke," a member of his campaign team told the press.
4. Love don't cost a thing.
Digong doesn't deny his adoration for women. During his campaign, he candidly revealed having two girlfriends, but despises the other politicians who keep their mistress in condominiums and exclusive villages. "Boarding house lang tayo," he quipped. "One thousand five hundred a month [ang allowance]."
5. Nothing beats old school—and freebies.
In video footages showcasing the Duterte family's humble abode, Digong is seen sleeping comfortably under his "kulambo," or mosquito net. He also proudly pointed to his wine bar at home, which, according to him, contained gifts from friends.
6. Respect other people's time, money.
"If I win, I will not take my oath at Luneta. I will take it at Malacañang. Right inside the office," the President-elect also said. "I will not, for the life of me, create a [traffic] congestion and disturb again the ordinary people."
7. Lifestyle downgrades aren't always bad.
Duterte is not an avid fan of riding limousines, bulletproof Benzes, and other fancy cars. His kids humbly own a pick-up truck and a van. In Davao City, public officials use Isuzu Crosswinds and Toyota Avanzas. The former mayor would also drive a taxi to check the streets of his city. He said he wanted to set a good example for other public servants and discourage indulgence in luxurious comforts.
8. One for all, all for one.
In general, the 71-year-old President-elect doesn't like getting VIP treatment—even in matters concerning his health. "Kung ano ang medisina ninyo, yun din ang medisina ko," he once said in an interview. –Diana Lyn Balbalosa