60% Off On Car Parts, A Brand-New Veloster At Stake, Plus More News And Promos For Motorists
4 min read
Halfway through the year, the automotive industry has already been overflowing with updates about upcoming models and breaking industry news.
So why take your foot off the pedal this "ghost month" when there are lots of good things to celebrate? Go on and relish all the motoring-related good stuff. Buckle up because we're all in for a ride.
News
New Tesla Model 3 finally make debut
The first 30 units of the Model 3 were handed to the lucky people who reserved the $35,000 electric car.
The new vehicle from the Elon Musk-owned company has a range of 354 km and can go from 0-100 kph in 5.6 seconds.
Tesla promises that production of the Model 3 will crank up production on the last quarter of the year to meet customer demands.
J.D. Power: PH after-sales service satisfaction score takes a slump
Market research company J.D. Power revealed that overall satisfaction score of after-sales service in authorized dealers dipped from last year's 822 to 793 points today.
J.D. Power senior manager Loic Pean said that dissatisfaction stems from "rapidly increasing service volumes" on service centers, with companies failing to upgrade their facilities for faster service.
Honda led the pack at 803 points, followed by Hyundai at 798 points, and Mitsubishi at 797 points. Meanwhile, Nissan finished last with 772 points.
Auto sales soared last quarter despite facing new taxes
The recent consolidated figures from Association of Vehicle Importers and Distributors, Chamber of Automotive Manufacturers of the Philippines, and Truck Manufacturers Association reported that 113,102 vehicles were sold last quarter.
The said figure translated to a higher performance than previous quarter by 7.64 percent and fared better by 9.22 percent versus the same period last year.
Toyota sold the most number of units this quarter with 42,005, followed by Mitsubishi at 18,040 and Ford at 8,922 units.
Local firm eyes ASEAN BMW imports
Local BMW distributor Asian Carmakers Corp (ACC) is now looking into importing the said German cars from Southeast Asian countries.
If the automotive excise tax pushes through, ACC plans to get BMW cars from neighboring countries instead of importing from Germany and the US.
The company will utilize the advantage included in the ASEAN Free Trade Agreement to get more competitive prices from fellow ASEAN countries.
Brand new Euro 2 cars approved to be sold in 2018
The Land Transportation Office issued a circular that would extend the shelf life of Euro 2-compliant cars.
Euro 2 cars issued with Certificate of Stock Report (CSR) before December 31, 2017 can still be registered in 2018.
The following documents are required for brand new Euro 2 cars to be eligible for sale in 2018:

Stock Report (in hard and soft copies)
Stencils of engine and/or chassis number
Certificate of Conformity (DENR)
Import Entry & Internal Revenue Declaration
Bill of Lading
Packing List
Certificate of Payment
Promos
Honda's Rainy Day Special
Is your car in dire need of a checkup? Swing by any Honda dealership and avail of their Rainy Day Special promo. Get a free 50-point checkup, claim your free windshield treatment for every glass cleaning service, score low items with up to 60 percent off on selected parts, and get some new rubber with up to P500 off on their tires. Promo runs until September 30.
Hyundai's Thrivin' and Drivin' @ 16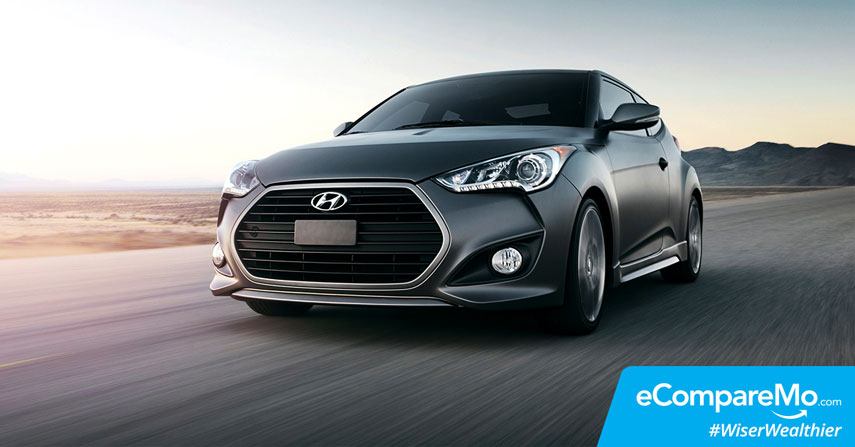 Celebrating 16 years of bringing one of South Korea's famous brands, Hyundai is giving off a brand-new Veloster Turbo. In addition, big prizes such as iPhone 7 Plus, Macbook Pro, roundtrip tickets to New York, London and Japan, and so much more are at stake. Go to the nearest Hyundai dealership before August 31 and enjoy big discounts with the chance to win a new car.
Ford's Ranger FX4 MT with a P12,599 low monthly promo
You can now own the pickup of your dreams with Ford's low monthly scheme. Get the Ranger FX4 MT today and you'll only pay P12,599 every month. The Ranger FX4 is a beast that runs with a 2.2L diesel engine that can churn up to 160 hp and 385 Nm of torque. With a six-speed manual transition, this car will be your toughest companion wherever you go.
Chevrolet's low down payment of as low as P108,000
Dreaming of owning an all-American truck? Chevrolet makes it close to reality with a very low down payment of P108,000 all in for the 2017 Colorado. The Colorado is built to endure every challenge on the road with its monstrous 2.8L Duramax turbo diesel engine capable of 200 hp and 500 Nm of torque. This promo only runs until August 22.
Kia on Tour hits Dumaguete
The best way to explore a car is to drive it yourself. Fortunately, Kia Motors is generous enough to parade their new vehicles for everyone to try. This month, Kia on Tour is going to visit the beautiful city of Dumaguete. Catch your favorite Kia rides like Rio, Soul, Picanto, and Sportage—and test drive them yourself. The Kia on Tour Dumaguete leg will run from August 12 to 13.