6 Touching Stories That Will Restore Your Faith In Humanity
2 min read
Filipinos are genuinely kindhearted and helpful. Despite the negative news we see on our newsfeeds from time to time, there is solid proof that bayanihan still exists.
Restore your faith in humanity and pore over this list of notable Pinoys and their random acts of kindness as seen on social media, all deserving of a high five.
1. 'Open up, it's the police!'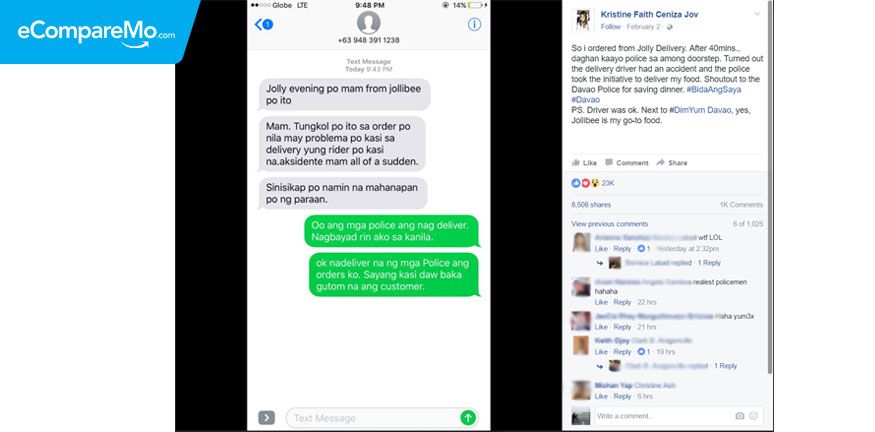 …and we've got food for you!
When Kristine Faith Ceniza Jov had food delivered to her home, she was notified by the branch through SMS that the delivery guy met an accident on the road. What she didn't expect was that cops would turn up at the door.
"Turned out the delivery driver had an accident and the police took the initiative to deliver my food. Shoutout to the Davao Police for saving dinner," she wrote on her Facebook post..
2. Dial M for meds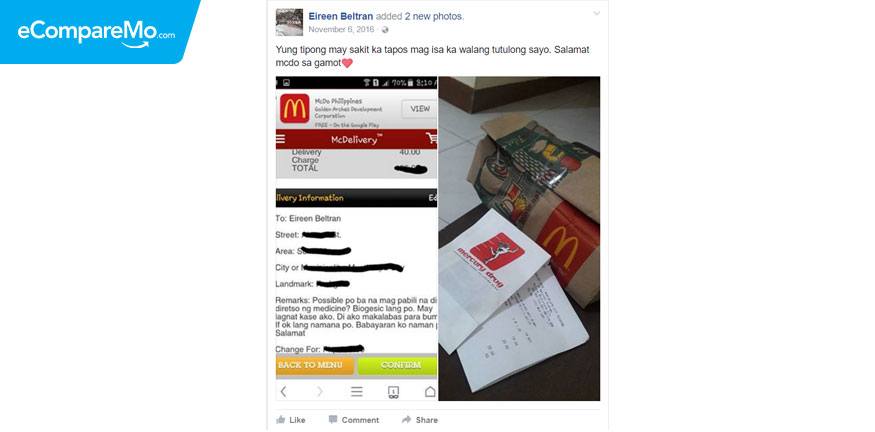 Eireen Beltran and Alveel Kaith Cimafranca did not only get their comfort food to help them alleviate hunger. Both their delivery guys were kind enough to make an effort to attend to their request to buy medicine. "I swear I almost cried. He doesn't want me to pay for it," Cimafranca wrote on her Facebook post.
3. Angel in disguise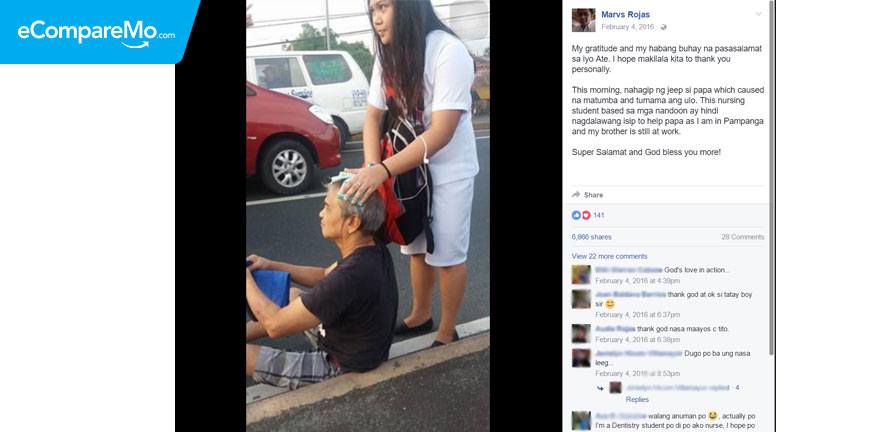 Marvs Rojas' father was hit by a jeepney one Thursday morning and sustained a head injury when he fell to the ground. Luckily, a lady in white ran to the rescue. People who were in the scene reported that the girl, who apparently was a nursing student, didn't hesitate to help the victim. "My gratitude and my habang buhay na pasasalamat sa iyo Ate. I hope makilala kita to thank you personally," Rojas wrote.
4. Cold weather, warm heart
The rain was pouring when a car passenger, who was driving along Edsa, caught a heartwarming gesture on tape. Seen on the video is a woman putting her jacket on a homeless girl amid the heavy downpour. She even ran to give the poor kid shelter.
5. Bee nice to elders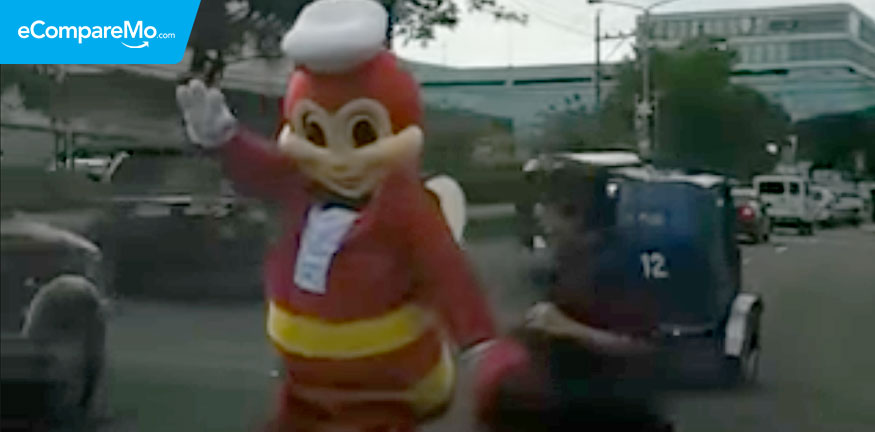 It's not every day that you see a Jollibee mascot out in the open. But a mascot helping an elderly lady cross the street? Now that's something.
Kervin Noelle Bongcaras was riding his motorcycle one Friday in Pasig City when he passed by an old couple struggling get to the other side of the road. As seen on video, the mascot took a U-turn to stop the vehicles on the road and let lolo and lola cross the highway safely.
6. All hail good cab drivers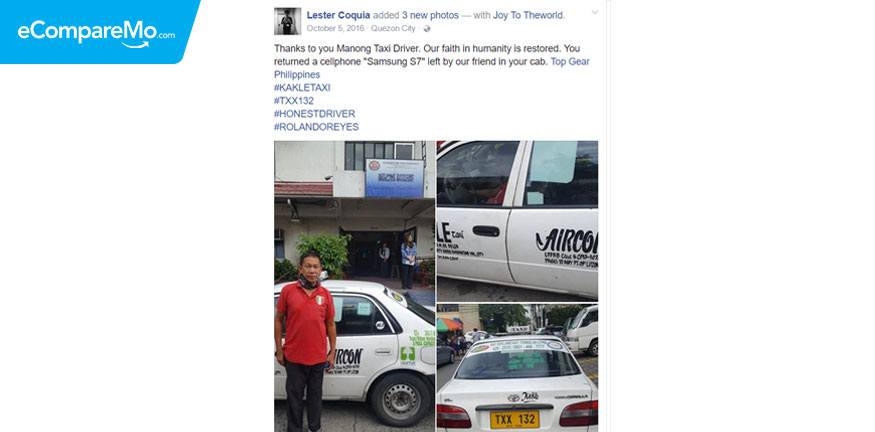 Most of us have had bad experiences with cab drivers. But a few netizens have proof that there are still a few good guys left.
In October 2016, Lester Coquia posted how an honest driver, Rolando Reyes, for returned his friend's Samsung S7. There's also the hardworking 63-year-old taxi driver, Eugenio Ventura, who refused a tip and gave fair change to his passenger, Rommel Lopez.
Meanwhile, when Ace Estrada's Australian friend forgot his luggage that contained all his valuables–including his passport, Macbook, and money–driver Reggie Cabututan returned it and got not only praises but also a Certificate of Scholarship from Vivixx Academy Baguio and Coder Factory Academy of Australia, as well as a guaranteed internship that will give him an opportunity to earn up to P1.7 million.
It's stories like these that make us feel that somehow, someone out there is really watching our backs.
Have similar stories to tell? Share them in the comments.