Jobs And Industries That Pay Well During Election Period
3 min read
With the campaign season comes a number of lucrative ventures.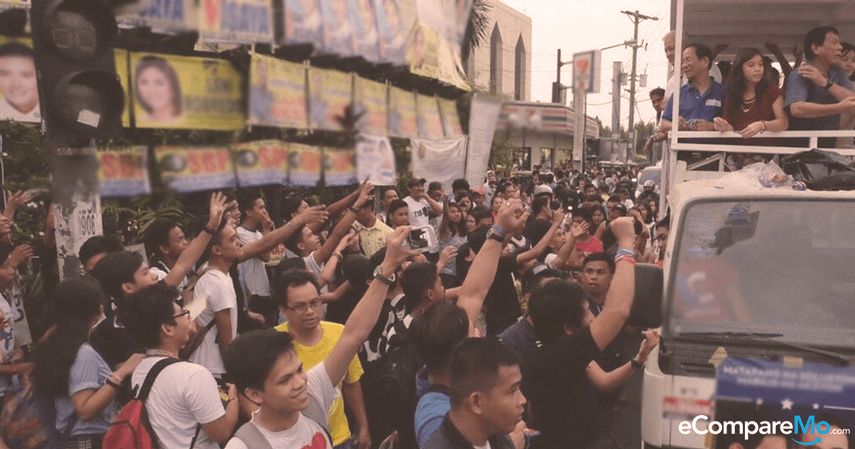 Once again, we have the power to choose the fate of our country as we elect a leader that will usher us to progress (or doom) in the next six years. For aspiring officials to reach the voters, they need to spend—and in our case, a lot. This is where it gets interesting.
While the focus of elections will be on the long-term changes to be brought by promising candidates, this period also provides the country with a momentary boost it needs. In a report by the Philippine Daily Inquirer during the 2013 midterm elections, there is a recurring trend where the country's economy spikes up a bit during this season. Since a lot of money goes around during this period, let's look at the most in-demand industries during election period.
1. Advertising
Candidates are more than willing to spend just to make their names memorable—and they do so, even before the actual start of campaign season. According to a study by Nielsen Philippines, the top four presidential candidates have already spent P1.6 billion in total for TV advertisements between November 30, 2015 and January 1, 2016. While advertising agencies and TV networks give huge discounts to regular clients, the amount of money poured into creating campaigns for candidates is still enormous.
2. Printing
Digital media has become the new weapon of choice among candidates, especially that 60 percent of Facebook users in the country fall within the 18 to 35 age range. While Facebook has become king, traditional campaign materials still exist, and they can reach people when digital media cannot. Posters, banners, pamphlets, even a masterfully crafted comic book—physical copies have the haptic edge that will never be achieved by online campaigns. And this is where printing companies come in. Whether they are traditional screen-printed posters or digitally spat ones from large format printers, printing becomes alive and kicking during this season.
3. Jingle songwriting
We sure have come a long way from Ramon Magsaysay's infectious jingle "Mambo Magsaysay." Every once in a while, a campaign song will drive us to insanity because we can't get it out of our head—which only means it works. While the cheapest way to have a campaign song is to piggyback on the success of chart-topping hits and merely alter the lyrics, you can get good songwriters who can create the perfect track that will drill into the consciousness of millions of voters. A report by GMA News Online says songwriters earn somewhere between P25,000 and P150,000 per song, and that's depending on the length, originality, and number of revisions.
4. Merchandising
The advent of computerized prints like heat press and direct-to-garment printing may have shaken up the shirt printing industry, but for times like the campaign season, screen-printed shirts is still king. Aside from T-shirt printing, patronized by both supporters of candidates and potential voters to show solidarity, other giveaways like mugs, pens, fans, and umbrellas also sell like hotcakes during the campaign period. Customized mugs with a candidate's face printed on them can cost at around P100 per piece, according to PhilStar.com. With a minimum order of 1,000 pieces, a company can have gross sales of P100,000 per project—and that is for the mugs alone.
5. Social media marketing
In the old days, the proving ground for most candidates was mostly on the trimedia. Carlo Ople of digital media firm DM9 Digit says in an article in the Philippine Daily Inquirer that while social media mattered in the previous presidential elections, it plays a bigger role now more than ever because more Filipinos are online, thanks to the availability of low-cost smartphones. Because of this, the demand for people who have the knack to kick-start great engagement on Facebook, Twitter, Instagram, and other social media platforms have increased exponentially. According to the same report, a candidate "spends at least P300,000 to P500,000 a month to commission a good social media strategist." –Dino Mari Testa
What to you is the biggest money-earning gig during the election period? Share your thoughts in the comments section below.