5 Local Brands You Can Give As A Gift This Christmas
4 min read
Gift giving is a lost art. This Christmas, how about we rekindle the old-fashioned way of picking meaningful gifts to our friends and family—while patronizing independent creators and artisans in the process?
Give love on Christmas Day by getting your gifts from these upstart brands.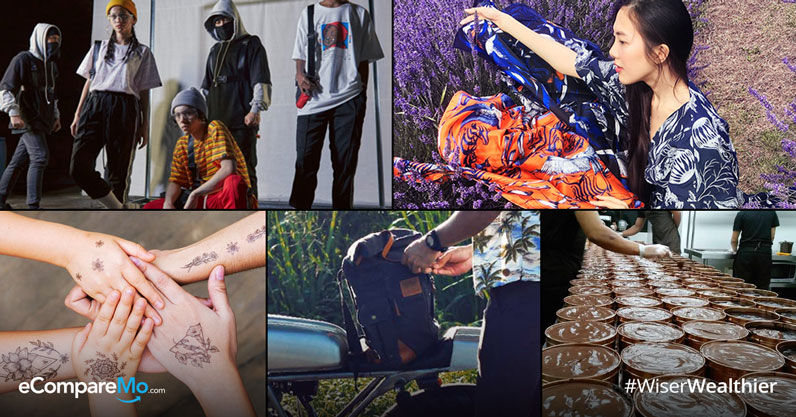 1. Tattumundo
Ideal for: Your artsy coworker who makes you listen to Neutral Milk Hotel and invites you to go to "Cubao X"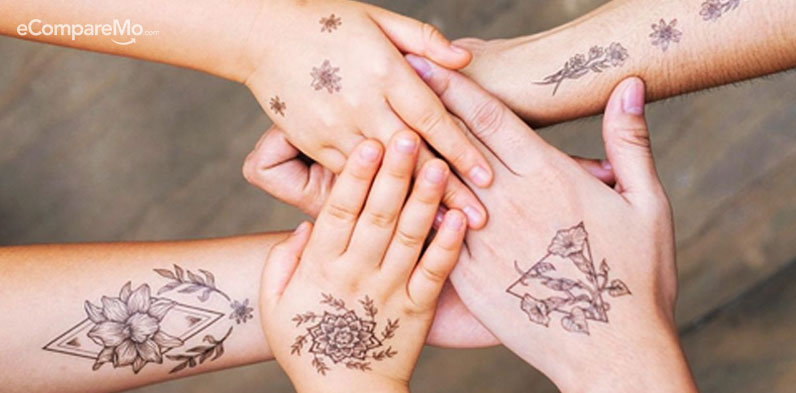 Tattoos are a lifetime commitment, so it's a decision people don't take lightly. Meanwhile, henna tattoos look ugly and should remain as beachside attractions. Whether you're looking for skin accessories or trying out the feeling of having ink on your skin, Tattumundo can be the perfect gift to others—or yourself.
Tattumundo's temporary tattoos are a great gift to anyone. They're made from non-toxic hypoallergenic materials that can last up to five days. While temporary tattoos are pretty available anywhere, what makes Tattumundo extra special is that the company commissions local designers for their sets. Currently, they have 18 sets to choose from.
The best part? A Tattumundo set costs just P250!
2. Feanne
Ideal for: Any lady who can tell the difference between Monet and Manet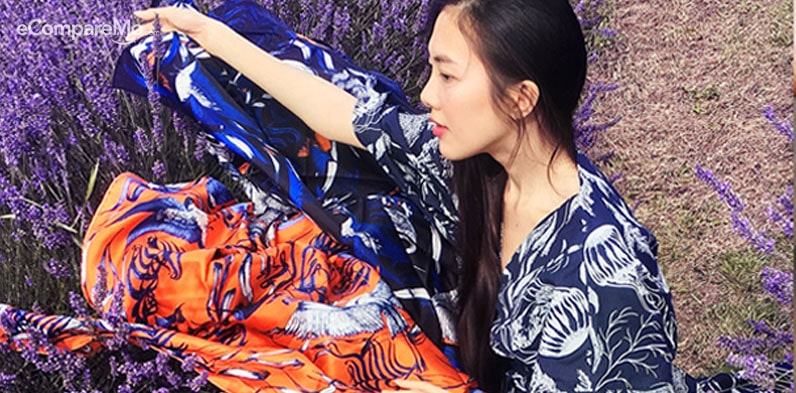 Feanne's creations are not your ordinary clothing articles. Dubbed as "wearable art pieces," her items embrace the beauty and wonders of the natural world. From kimonos to giant scarves, her pieces exhibit a passionate attention to details in colors that make her artwork leap out of the fabric.
So, what makes Feanne a cut above the rest? For starters, her items come at a limited quantity, making them a coveted prize among collectors. The limited-edition items are expertly handcrafted from the design process up to the finished product. They also come in an elegant signature box along with a certificate of authenticity.
For the scarves, you can wear them however you like—or even frame them as an art piece, if you want to ornament your walls with a lovely piece.
If you want to give the gift of Feanne to someone this season, you can find her creations at the Designers' Holiday Bazaar at Greenbelt 5 and Othello at Power Plant Mall. You can also visit her website and shoot her an email.
(Read: 10 Affordable Office Gift Ideas For Different Types of Coworkers)
3. Le Sucre Lab Chocolates
Ideal for: Your mom who keeps on posting "flatlay" images of food on Instagram despite promising to lose a few pounds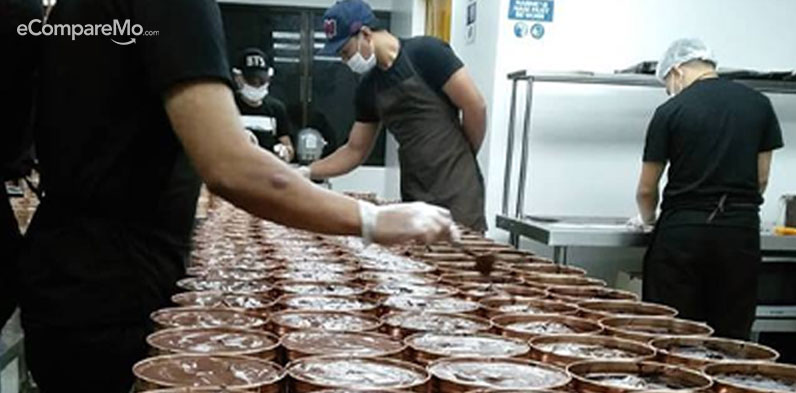 The chocolate dream cake has become a ginormous culinary buzzword this year. Several upstart bakers on social media have tried coming up with their own version of the luscious trend: a decadent pile of moist chocolate cake, pudding, ganache, and cocoa dust. It's all chocolate but there are multiple textures and a variety of sinful cocoa flavors there.
There's more to Le Sucre Lab than just the chocolate dream cake. They also serve chocolate truffles made from the same dreamlike goodness as their cakes. Just recently, they unveiled their latest addition to their product line: the bibingka cheesecake, a fitting addition to the holiday festivities.
To get your hands on Le Sucre Lab's chocolate dream cake, you can visit their store in Santa Ana, Manila. You should visit their Facebook page first, though, to inquire about availability.
4. DBTK
Ideal for: Your friend who can't stop yapping about Supreme and Off-White even if they can't afford one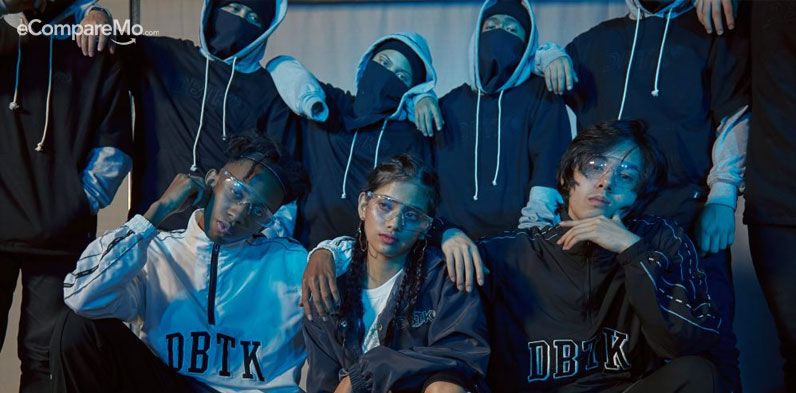 There must be some disruption in the timeline: relics like bulky sneakers, fanny packs, and bucket hats are surprisingly fashionable again. In this post-ironic world where everything is both hideous and beautiful at the same time, there must be still at least some beacon of light. Fortunately, not all streetwear brands are tacky or awful—and this is where DBTK comes in.
If you go over DBTK's collection, you can see that much of their aesthetic revolves around everything street but without the gaudiness of oversized brands and convoluted designs. Whether you like pastiche of recognizable pop culture iconographies or original creations, they have something for you.
They also carry products like fanny packs, key holders, enamel pins, and sticker sets. Just last year, they collaborated with shoe company Pony for a line of signature sneakers.
You can order DBTK products through their website or swing by their store in Quezon City.
(Read: Proudly Philippine Made Products To Add To Your Holiday Shopping List)
5. Harpoon Co.
Ideal for: Your sister who posts "wanderlust" or "take me back" photos even if she's been there months ago already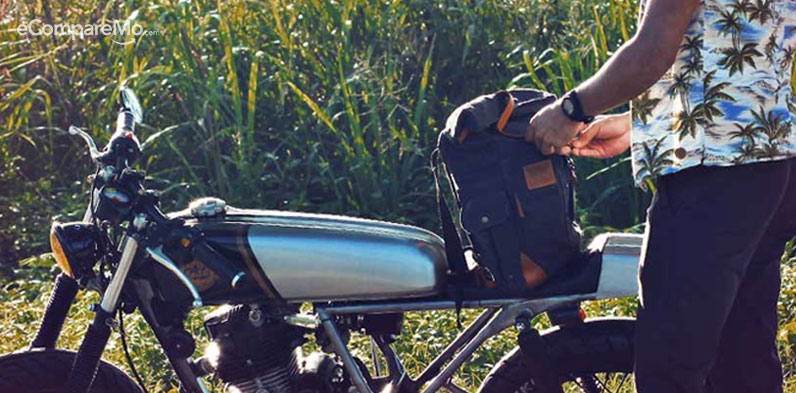 Bags nowadays have gone beyond their utilitarian purposes. Nowadays, you can carry the weight of the world and look like a million pesos at the same time.
If you want to show off your both your tropical and urban roots, maybe it's time to ditch your mass-produced bag and make the switch to Harpoon.
Although the company said its origins can be traced to longboarding, Harpoon's current line has evolved to become a celebration of the adventurous spirit. With its products mostly sporting muted colors, you can mix and match them with your outfit and lifestyle.
Their pieces are also accented with prints that can serve as your overall look's accent. They offer a wide variety of items like tote bags, rucksacks, and caps, among others.