5 Factors Affecting Property Appreciation And Depreciation In The Philippines
4 min read
Whether you're looking for a home or thinking of investing in property, you first need to know the factors that affect property appreciation and depreciation.
These days, you don't need to have millions in cash at the ready to buy a home or invest in a real estate property. Home loans are there to help you out if you know where to compare and search.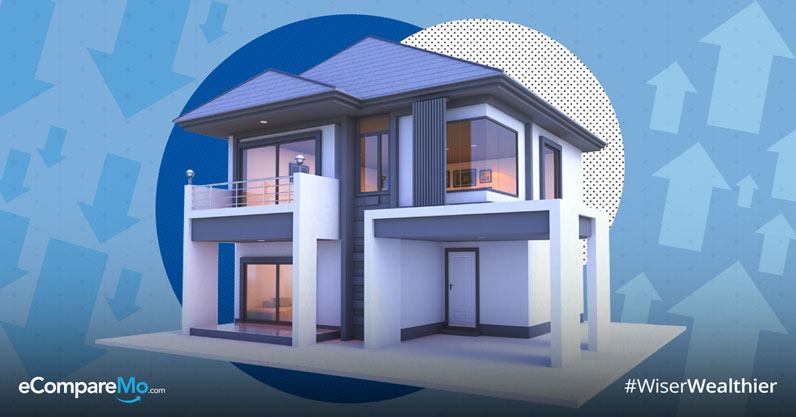 What you need to know before you even start searching, are your ideal location and type of property. You can then find all the ways to turn this into a good investment, by knowing these five factors.
1. Urban development
According to housing.com, "the term 'market driver' refers to all and any developments in an area that positively impact the desirability and convenience of living there."
For instance, Poblacion, Makati used to just be a quiet residential area, despite its proximity to the red-light district. Then trendy bars and restaurants started popping up in the early 2000s. It has since become a party hub in the middle of Makati.
There are still a lot of houses around but you can imagine that they could cost at least five times more than the original cost if sold, thanks to the area's fast urban development.
2. Residents and quality of life
The residents' demographics—age bracket, economic status, residents' lifestyle, and overall quality of life determines the cost of a residential area.
For instance, central business districts will continue to have increased property rates. Considering the survey made by Colliers Residential Report in the third quarter of 2018 (3Q2018), "Capital values continue to increase with average prices of prime three-bedroom units in the secondary market ranging between P124,000 and P313,000 (USD2,296 and SD5,796) per square meter as of 3Q2018. Fort Bonifacio units recorded the fastest increase in 3Q2018 of 5% followed by Makati CBD at 3.8% and Rockwell Center at about 3%."
From 2019 to 2021, Colliers sees condominium prices in the three major business districts rising between 2.8% to 3.2% per year.
In some newly developed urban areas, this is also where gentrification comes in. Gentrification is the process of renovating a district or barangay to suit a higher standard.
Some of these condominium properties would even go so far as putting a wall around the low-income areas just to hide the realities of its residents and create the image of an exclusive and affluent area.
(Read: 5 Important Things To Look For When Buying Your First Home In The Philippines)
3. Accessibility
Residential properties with easy access to hospitals, schools, business district, and means of transport bring huge increase in real estate cost. This explains why the central business districts in Makati, Bonifacio Global City, and Ortigas have higher rents and cost of living compared to other parts of Metro Manila.
Population density also comes hand in hand with location and accessibility, with Metro Manila being one of the most populated areas in the Philippines.
According to the leading real estate services and management company Collier, "Average rents in prime three-bedroom units in Makati CBD recorded a 1.1% QoQ increase while rents in Fort Bonifacio and Rockwell also rose by 0.6% and 1.4%, respectively [in their third quarter of 2018 Residential Report]."
4. Inflation and natural disasters
Property appreciation naturally happens during inflation. On the other hand, depreciation happens with a house or condo that is not maintained. The only thing that surely appreciates is a piece of land.
To help avoid property depreciation, you can rent out the condo you own to pay off the cost of maintenance, or renovate your house for future selling.
Depreciation also happens when an area is discovered to be flood prone. Devastating typhoon Ondoy taught as back then which areas to avoid, if you don't want your home to be submerged during tropical storms as big as that.
In the case of condominiums, their value depreciates if the homeowners' association or management fail to maintain its facilities and quality of residents.
(Read: Adulting 101: A Seven-Day Crash Course On Moving In To A New House)
5. Renovation and upgrade
"Flipping," in real estate means, "the practice of buying a home and quickly reselling it for a profit, usually after making repairs or improvements," as described by Redfin.com.
This is what most adept real estate investors do—they buy, say, a dilapidated or depreciated home, and renovate it. The newly restored property will then be sold at a much higher price. This is one appreciation factor that most property owners can control, given that the property is at an ideal location.
This also works for properties in areas where there's not much development yet. Look into the Local Government Unit's (LGU) planned developments to know if a property is worth buying and renovating. The price could go up exponentially in just a few years.
Do you have more tips on the appreciation and depreciation of properties? Share them in the comments.
Other sources: Lamudi