What People Don't Tell You About Traveling On A Low Budget
2 min read
Cheap isn't always good news.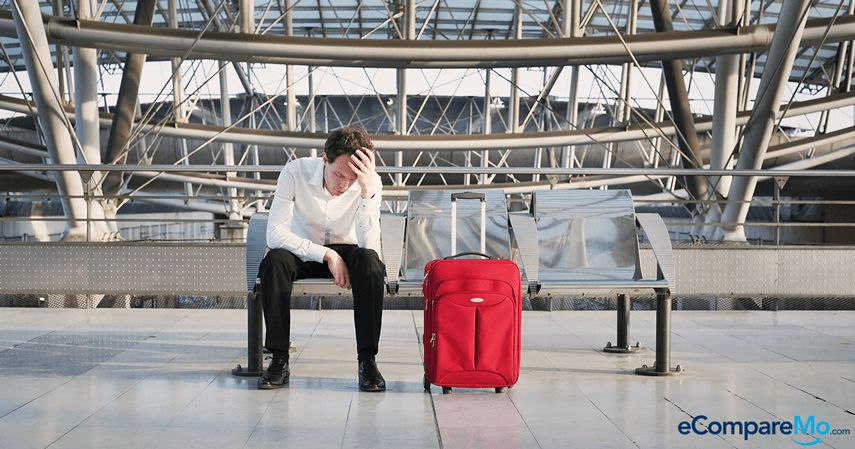 The rise of sharing economy—Uber, AirBnB, Couchsurfing, and the like—coupled with the prominence of backpacking culture, has made traveling on a budget more possible now than ever. Gratifying wanderlust has become even more attainable as travel agencies and airlines take advantage of the surge in population of weekend warriors.
But even in travel, the old adage rings true: You get what you pay for.
Traveling on the cheap may seem advantageous—the promise of shelling out as little for as many miles as possible sounds like an attractive proposal after all. And it is. But do keep in mind that there will always be a catch. Now this isn't meant to discourage you from grabbing that sweet three-days, two-nights deal online, but learning how manage your expectations can actually make your trip a lot more fun.
1. The "piso" fare is for real.
If we talk about the base fare, that is. But "piso" is what you add on top of taxes, travel insurance, and other surcharges. It's true you can fly for around Php1,000—for a one-way trip. Always check the fine print first before pressing that "pay now" now button.
2. You'll travel longer.
Be it a plane, bus, or train ride, low cost means longer sitting and waiting hours due to layovers and stopovers. Make sure you have something to get busy with.
3. Expect swelling feet and bunions.
Riding a cab or renting a private vehicle defeats the purpose of traveling on a low-budget. Prepare to get around town on foot for hours. Doing squats and lunges before leaving your hotel room would be a good idea.
4. No refund/no rebook.
Promo fares and budget airlines usually have this policy, which is a major downside especially in case of emergencies. Some airlines may allow rebooking, but for a fee. Booking during off-peak or lean season is more sound that trying to avail discounts during peak season.
5. What privacy?
There is no way your P5,000 budget can afford you a five-star hotel. Hostels, cheap motels, and transient homes are your only options. Expect no room service and lack of privacy as you're likely to stay in the same room with strangers. Always look up reviews online to pick the best place.
6. Street food is the way to go.
Fancy cafes and restaurants are only for quick snaps for Instagram. But in reality, sticking to street food and packed goods from convenience stores is the way to go. Before you pack up your bags and leave, read up on user recommendations online for the best can't-miss local food.
7. Pasalubong means extra luggage.
It's advisable to get an extra bag ready for goodies and souvenirs for your loved ones back home. That is, if your baggage allowance permits. If not, opt for small, handy trinkets and gifts that you can hand- carry inside the plane. They're more affordable too.
8. You'll get lost a lot.
Which is actually okay in new, scenic places. Hiring a tour guide is not an option, so you'll have to explore everything yourself. Download sample itineraries online to at least have something to guide you. –Diana Lyn Balbosa