4 Top Philippine Universities Make It To The 2019 QS World University Rankings
2 min read
Four Philippine universities have made it onto this year's Quacquarelli Symonds' (QS) world university rankings.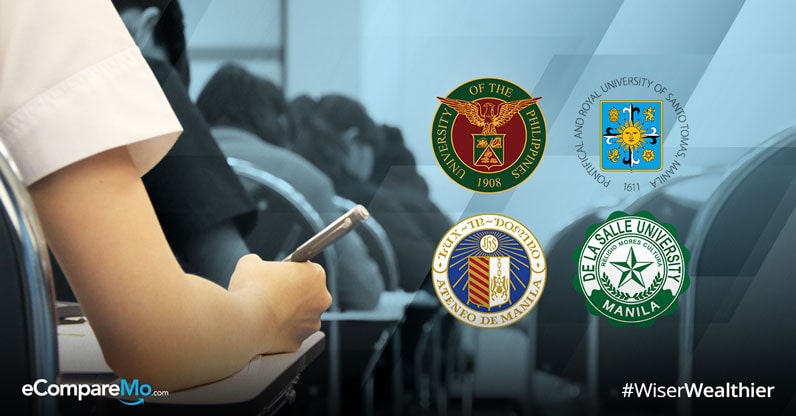 The University of the Philippines (UP), De La Salle University (DLSU), Ateneo de Manila University (ADMU), and University of Santo Tomas (UST) were included on the global list, which is based off of academic discipline insights.
How top Philippine universities fared in the world
As of the 2019 QS rankings, the Philippines was 47th in the global rankings, and 13th in the Asia Pacific rankings.
The criteria for evaluating the leading universities in the world are based on the following:
Academic Reputation
Employer Reputation
Faculty/Student Ratio
Citations per faculty
International Faculty Ratio
International Student Ratio
The study also ranked universities based from broad to specific subject areas.
(Read: DLSU Joins UP In 2019 World University Rankings)
UP ranked 51st to 100th with their Development Studies course, which is "a multi-disciplinal social science course" that combines "economics, political science and cultural studies."
DLSU ranked 351st to 400th with their Business and Management Studies course, which aims to "produce a new breed of future ethical business professionals with skills in scientific research, problem analysis, decision-making, and consensus building."
ADMU and DLSU both ranked 151st to 200th on the English Language and Literature subjects, while UP ranked 101st to 150th.
UST on the other hand, ranked 451st to 500th on Medicine, one of their popular courses with a 90.58% passing rate, having ranked third on the 2018 Physician Licensure Examination.
In the global ranks, UP topped with an 384 ranking, followed by ADMU at 651-700, and DLSU and UST with both 801-1000 rankings.
It was UP who bagged the most appearances on the QS world ranking, as it was mentioned in 15 out of 48 specific subject areas. This was a huge improvement from last year's 10 out of 48 subjects included in the rankings.
Top universities in the world
The Massachusetts Institute of Technology (MIT) is the top university in the world for QS Top Universities 2019. It got 11 number one rankings in the following specific subject areas:
Chemistry
Computer Science and Information Systems
Chemical Engineering
Civil and Structural Engineering
Electrical and Electronic Engineering
Mechanical, Aeronautical and Manufacturing Engineering
Linguistics
Materials Science
Mathematics
Physics and Astronomy
Statistics and Operational Research.
This is the seventh consecutive year MIT got the top spot for QS World University Rankings.
(Read: Which Universities Have Produced The Most Filipino Billionaires?)
The following universities also made it to the top five in the world:
2nd – Stanford University
3rd – Harvard University
4th – California Institute of Technology (Caltech)
5th – University of Oxford