How The Universal Health Care Act Will Benefit All Filipinos
4 min read
In February, President Rodrigo Duterte signed the Universal Health Care (UHC) Act, which will provide healthcare coverage for all Filipinos. It's one of the priority bills by the President during his last State of the Nation Address (SONA).
Once the UHC is in full effect, every Filipino will become covered by the National Health Insurance Program (NHIP).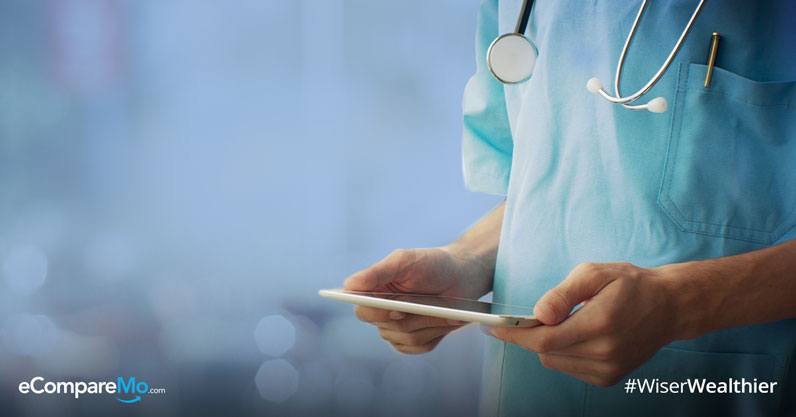 Health care for all Filipinos
Regardless of age, gender, and social status, Filipinos can start availing of health services through the government health insurance assistance in the form of PhilHealth.
(Read: 7 Things You Need To Know About The Universal Health Care Bill)
The UHC in a nutshell
Under the Universal Health Care law, every Filipino is automatically enrolled in the government's health surety program. With this, the immediate eligibility will mean that they will have access to health services such as preventive treatment for medical, dental, and even mental health.
The segments will now be simplified into two categories: contributory/formal and non-contributory/informal. The aim is to make people stop thinking about the category where they should belong and instead just focus on availing the services.
Annual membership fee increases
Once the Universal Health Care law is fully implemented, contributory members will shoulder the benefits of indigent ones.
To make sure there's enough funding, membership rates would gradually increase by 0.5 percent annually. Schedules will also change yearly as the gross monthly income ceiling for contributions will go up by P10,000 every year.
How will this play out? Let's say that it becomes fully implemented this year, and the rate has gone up from 2.75 percent to 2.80 percent and the salary ceiling already at P50,000.
For those who are earning P50,000 and up, their contributions will climb up to P1,400 every month. After one year, the contributions for ceiling members will go up to P1,710. And so on until the government puts a stop to the increase in contributions.
Before you react negatively to it, keep in mind that you're not paying for the entire premium. According to the law, you and your employer will both be paying for your contributions.
This means that if your monthly premium is P1,400, then your company will shoulder half, or in this case P700. So, if you're getting your salary fortnightly, then expect to see around P350 cutoff from your payslip.
(Read: Your Guide To New Philhealth Contributions For 2018)
Multiple sources of funds
When we say that you're responsible for the welfare of indigent members of society, that's just partly true. In reality, member contributions are just a part of the agency's total funding.
In 2017, PhilHealth reported that it got P106.58 billion from member contributions. During the same year, overall claims from all sectors amounted to P110.49 billion, creating a deficit of almost P4 billion.
To make sure that everyone will be covered adequately, the government will get its funding from the following:
Annual budget from the Department of Health (DOH) through the General Appropriations Act
Sin tax revenues
Philippine Amusement and Gaming Corporation revenue
Philippine Charity Sweepstakes Office
PhilHealth contributions
Government subsidies to PhilHealth
With all this combined, the DOH estimated that it should raise P257 billion to make sure everyone is insured.
The sin tax derived from alcohol and cigarette purchases will also be poured towards funding of the new law. PhilHealth will also get 50 percent and 40 percent from the total revenue of PAGCOR and PCSO, respectively.
(Read: List of Mandatory Employee Benefits In The Philippines)
Pay more, get more
Good news: Paying members of Philhealth will also get more benefits.
According to the UHC law, the agency will award more benefits to contributory members of the program if applicable. This may mean bigger discounts on some services as well as wider range of treatments and facilities available.
This is also an incentive for non-contributory members to start paying and enjoy their benefits. This way, the health fund will not deplete and there will always be a fresh supply of contributing members.
(Read: Maternity Leave Bill Signed Into Law)
More accessible services
Thanks to the Universal Health Care law, Filipinos can now avail of free consultations and procedures.
Let's say that you're a resident of Davao and you need to get some lab procedures for your digestive tract. There's a big difference between PhilHealth and non-PhilHealth members as well as private and charity patients.
Charity cases who are not PhilHealth members still have to fork out P6,000 for a round of endoscopy. Imagine still not being able to afford laboratory procedures even if you're already an indigent. This is the driving force why those who badly need healthcare are the ones who are afraid to get it.
With the new law, the whole PhilHealth versus non-PhilHealth demarcation line will disappear. Indigent patients no longer have to worry about certain consultations and laboratory procedures. However, the final list of available services for the non-paying members have yet to be released.
Sources: PhilHealth, Rappler, ABS-CBN, GMA Network