4 Secured Credit Card Myths
2 min read
The concept of 'secured' credit cards is still foreign to most Filipinos.  Regular credit cards have risen in popularity over the last couple years, but there are still a number of people who would want a more secure way of owning one.
Secured Credit Cards are the answer for those who want to experience the convenience of being able to charge to their credit card while maintaining a deposit savings account at the same time.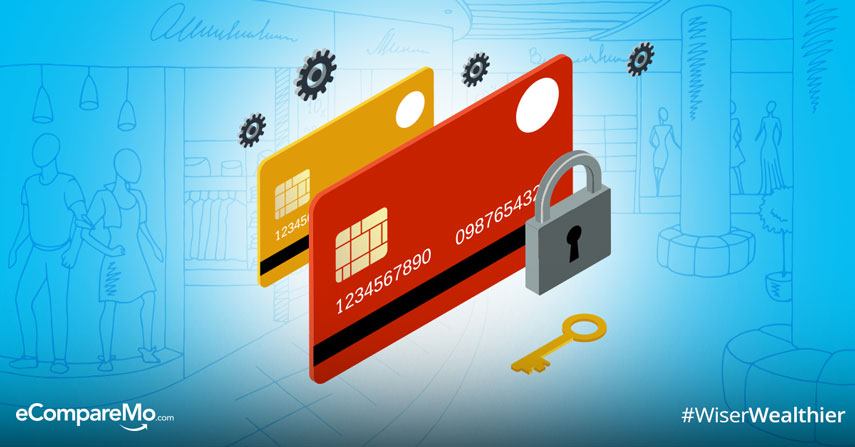 Here are some of the common misconceptions about Secured Credit Cards. Read on so that we could help you filter myth from facts.
MYTH #1. Secured Credit Cards are only for Declined Credit Card Applicants
The truth is Secured Credit Cards are not limited to just one type of customer. It's time to correct such a negative perception about a Secured Credit card.
A Secured Credit Card comes with a credit limit that's usually well within the deposit amount. Banks would offer as a credit limit a percentage of the amount deposited with them. Take the case of the AUB Secured Credit Card which provides its users with an AUB Easy Mastercard for a P25,000 deposit; you will have a P20,000 credit limit or 80% of the bank deposit.
MYTH #2. With a Secured Credit Card, deposits are being used for the Monthly Credit Card Payments
Your Secured Credit Card may be linked to your savings account, but it still works as a regular credit card would. Your bank deposit balance will not be automatically debited (unlike in a Debit card) when you purchase an item or a service from a merchant establishment, so long as you religiously pay your monthly credit card dues.  If, however, you miss a payment or if you did not pay the total amount due you will be charged an interest or finance charge, as you would with a regular credit card.
MYTH #3. If I get a Secured Credit Card, my Credit Limit Won't Change
The perception is once you get a Secured Credit Card, you will be stuck with a fixed credit limit forever.
The truth is should you want a higher credit limit, all you need to do is to visit or call your branch-of-account, and request for an increase in credit limit, based on the additional deposit made As mentioned, for an AUB Secured Credit Card, your credit limit is 80% of your deposited amount.
MYTH #4.  A secured credit card has inferior perks versus a regular credit card.
The truth is that a secured card has basically the same features and benefits as a regular credit card, based on the card type issued.
The AUB Secured Credit Card comes with all the perks of an AUB Mastercard. This includes the following:
Annual Membership Fee Waived for Life
Earn 1 Rewards point for every Php20 spend
No interest on new purchases made after the statement cut-off
Mastercard SecureCode – an additional layer of security for online purchases
Enjoy up to 36 months 0% installment with a minimum spend of Php3,000 in AUB partner establishments
Pay in over 5,000 payment partners such as SM Bills payment centers, 7-Eleven stores, & other EC pay branches, and AUB branches nationwide.
Interested in getting a secured credit card? Apply for and AUB Secured Credit Card now. Simply click on this link to start the application process.