4 Online Grocery Stores For Those Who Want A No-Frills Shopping Experience
2 min read
E-commerce has seen a significant boost over the years. Alongside chunks of discounts attracting consumers to purchase various goods and services, convenience also plays a major role in the rise of online grocery shopping. And so do easy connectivity to the Internet and door-to-door delivery options.
More Filipinos are making the most of mobile commerce, or m-commerce, wherein smartphones are used to make online transactions.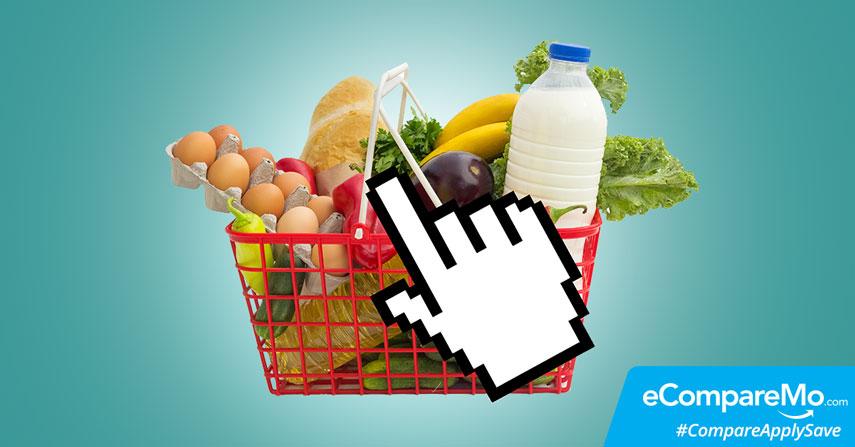 The country's online market is set to soar in the next 10 years. According to "e-conomy SEA: Unlocking the $200 billion opportunity in Southeast Asia," a study conducted by Google and Temasek, the country's e-market is projected to reach $19 billion (P918 billion) by 2025. This is translated to a 34-percent annual growth over the next 10 years, which is above the global average.
From convenient booking promo fares to saving time from strolling at the mall, e-commerce has been one of the most robust sectors to date. Online shopping Goliaths such as Lazada, e-Bay, Metrodeal, Cebu Pacific, Ensogo, Zalora, and OLX have been making apparent progress in the arena and are now considered household brands.
Even Walmart, the American retailing giant in the West, has already succumbed to the upsurge of e-commerce's potential. According to the US Census Bureau, non-store retailers enjoyed year-over-year sales gains of 14.5%, while department stores and other traditional brick-and-mortar retailers suffered a major decline.
Is the Philippines ready to take this bold step and embrace online grocery shopping? Here are some e-supermarkets for you to try.
1. WalterMart Grocery Delivery
From toiletries to frozen selections, WalterMart can deliver what you need from their store to your doorstep—for the same price. Place your order before 3 p.m. to get your orders the same day. You can pay through credit/debit cards, and cash/swipe on delivery.
www.grocerydelivery.com.ph
2. Metro Mart
Need to run to the mall but got no time? With a promise of 90-minutes guaranteed delivery, Metro Mart offers Makati and BGC residents the convenience of purchasing a wide variety of products from big retail partners like SM Supermarket, Pet Express, Cupcake by Sonja, Octagon, and Chicco.
www.metromart.com/welcome/shops/categories
3. City Bagger
Aside from guaranteed fresh greens and premium meats, customers can also purchase easy-to-cook recipes with ingredients that are all set to be placed on your grocery bag. They also have healthy selections for clients who opt to eat organic, gluten-free, or non-GMO food items.
www.citybagger.com
4. The Green Grocer
Health-conscious? Do you watch what you eat and follow a strict diet? Go online and let The Green Grocer do the job of bringing organic and gluten-free products to your doorstep. This is particularly useful for those working hours at the gym and who can't do some groceries before closing time.