Cheap Hotels And Accommodations In La Union
3 min read
The surfing capital of the north, San Juan, La Union, is only four to five hours away from Manila. It's one of the best places to go to for beach lovers and surfers alike, with its long stretch of beach resorts, consistent waves, and surfing events.
If you're planning to go to this year's parties like SURFVIVOR (June 10-11), La Union Soul Surf (every fourth weekend of October), and LaborUNION Festival 2017 (April 27-30) it's best to look for cheap hotels in La Union as early as now.
I say cheap because, if you're going to get stoked by the beach, it'd be better to spend more money on booze and good food than paying so much for a room you're only going to sleep in at the end of a fun night–or the morning after.
Best of all, these affordable accommodations in La Union won't cost you more than P2,000 per night.
1. Sebay Surf Resort
MacArthur Highway, San Juan, 2514 La Union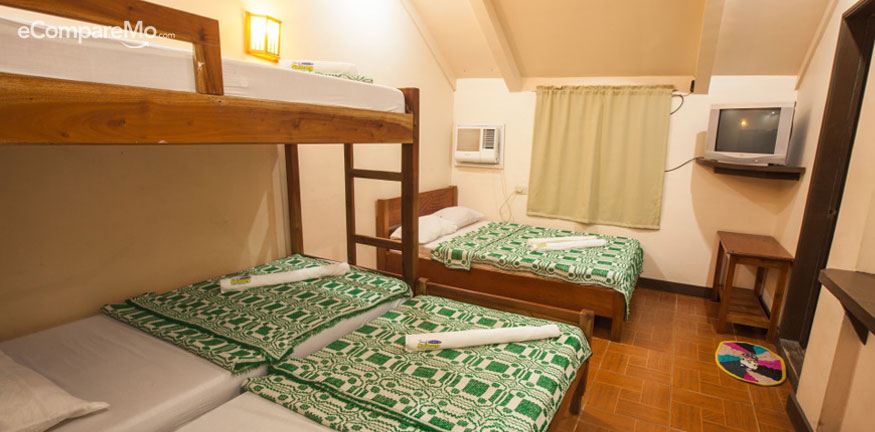 You won't have any trouble getting to Sebay Surf Resort as it's only at the Urbiztondo, San Juan highway. Their room rates accommodating two people start at P1,700 during the low season – June to September, and P2,000 during the peak season – October to May.
If you're going in groups, you can save more money by staying at this La Union resort with their big rooms that can accommodate three up to ten people.
2. Balay ni Elizabeth
MacArthur Highway, San Juan, La Union 2514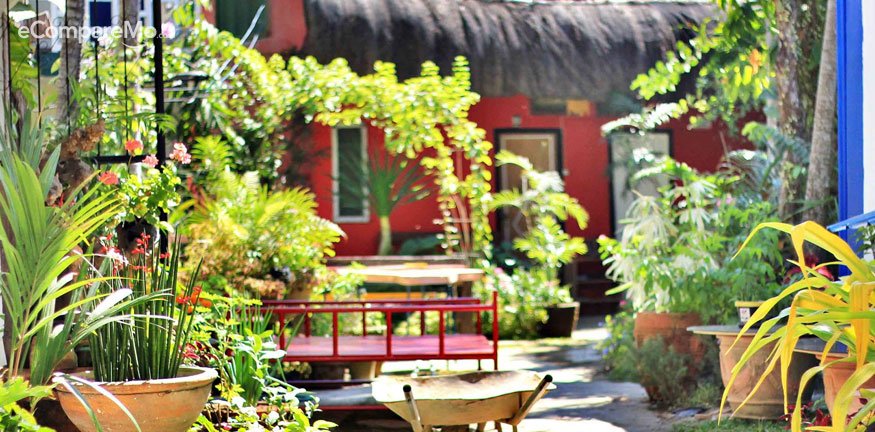 This is one of the cheapest accommodations in San Juan. Air-conditioned rooms with own toilet and bath only cost P500 per person, with a double deck bed. You can also stay in their kubo for only P300 per person for one night, and share a common toilet and bath with other tourists. It's located beside Tagpuan, and in front of Sebay Surf Resort.
3. The Circle Hostel
Urbiztondo, Circle Road, San Juan, 2514 La Union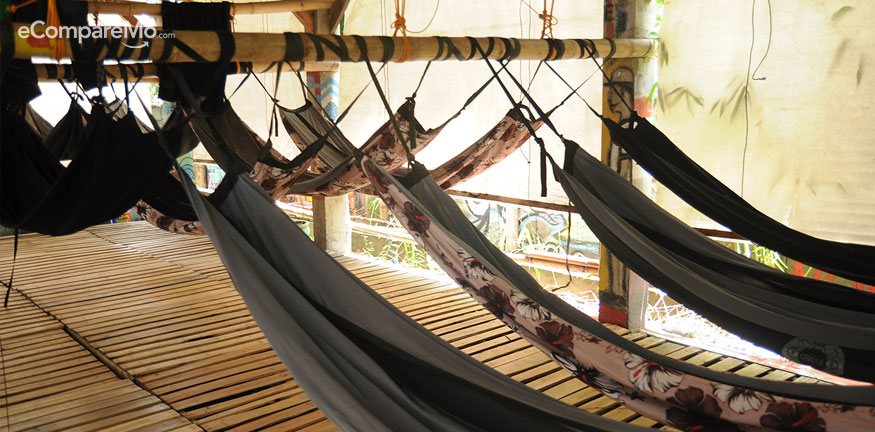 The Circle Hostel offers the perfect setting for shared spaces with their dorm rooms and hammocks to accommodate backpackers who are looking for a cheap yet homey place to stay while in San Juan.
The co-ed dorm rate is at P550 per night ,while the hammock costs P450. You can contact them for more details via +63 917 505 4329.
4. Isla Bonita Beach Resort
17 Velasco Street, San Juan, La Union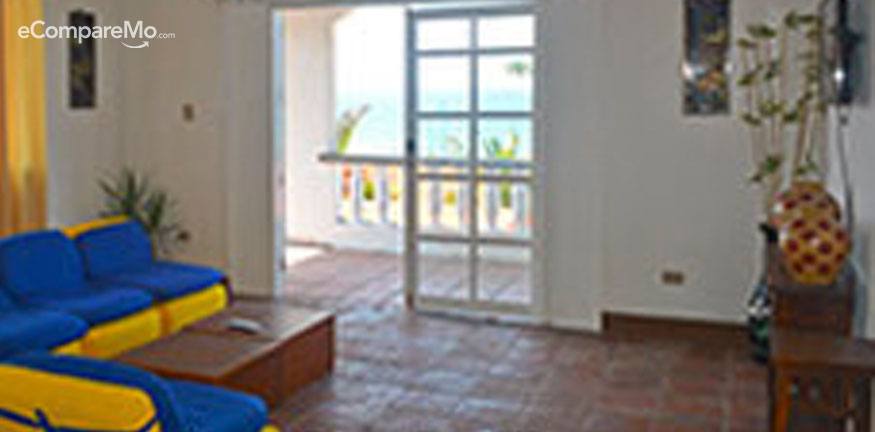 If you want to stay comfortably on the cheap right in front of the beach, Isla Bonita Beach resort is one of the places that cover that for you. Their poolside room for four  guests starts at P3,900 and their courtyard Deluxe Family Room for up to four guests will only cost you a total of P3,400.
5. China Sea Beach Resort
Paringao, Bauang, La Union 2501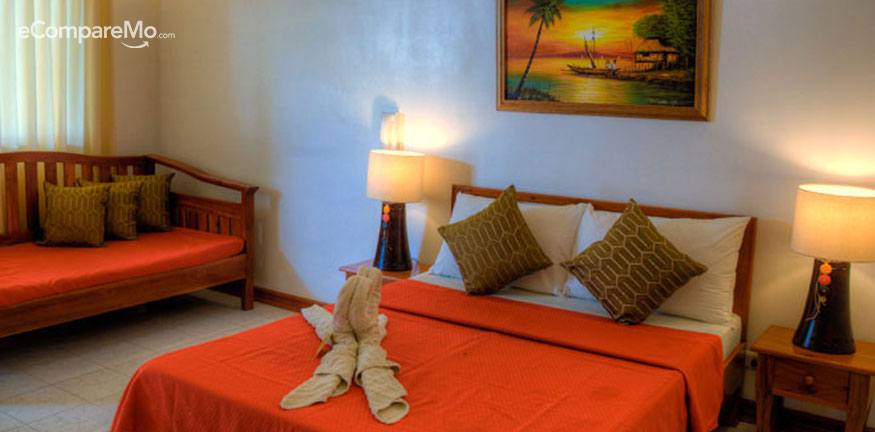 If you want a new place to stay away from busy San Juan this summer, check out China Sea Beach Resort and their cheap room rates. Located at Bauang, La Union, it's only an hour away from San Juan where you can stay for only P1,950 per night in their standard room. The promo rate is available if you stay from November 1 to May 31.
6. Flotsam and Jetsam Artists Hostel
Manila North Road, San Juan, La Union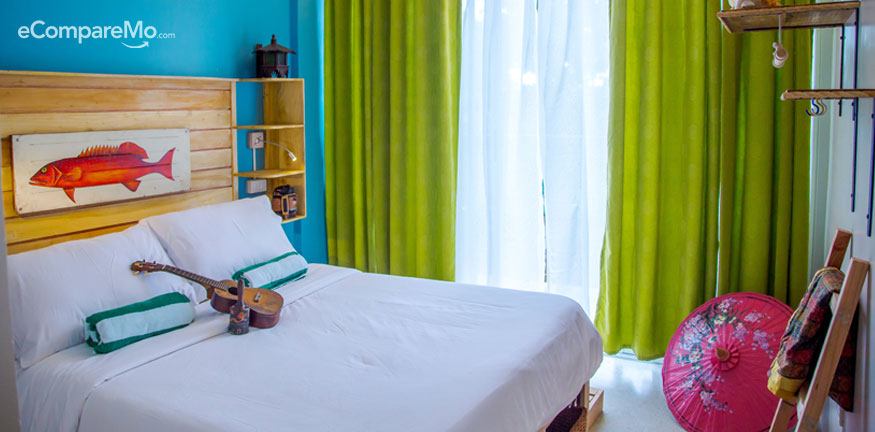 Flotsam and Jetsam Hostel is one of the most popular destinations in San Juan. Its laid-back atmosphere coupled with good food, quality El Union coffee, and events like the Full Moon Party are just some of the reasons why beach lovers keep coming back here.
Their eight-bed bamboo hut dorm room only costs P680 with free basic breakfast. Always book at least a month in advance if you want to stay here. Air-conditioned private rooms start at P2,400 per night. And even if you're not staying here, it's definitely worth a visit.