3 Money Habits Millennials Need To Learn From Previous Generations
4 min. read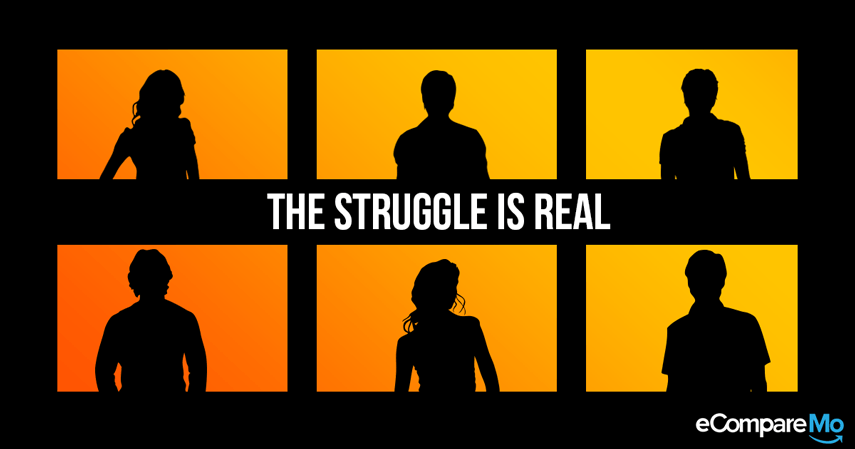 Millennials have been getting a lot of bad press of late, thanks in large part to the "self-entitled, narcissist" tag they've earned from mass media.
But the Philippine Association of National Advertisers (PANA), in an article called "Decoding the Millennials," explains them as thus: "Born at the dawn of a new age, between 1980 and 2000, they are the first digital natives. They are socially connected via multiple devices, and are in some instances bordering on the obsessed with social media, as with selfies."
"Yet millennials are also the generation that gave rise to movements such as the Arab Spring and Occupy Wall Street," PANA continues. "They came in hordes to volunteer aid in the relief effort for Typhoon Haiyan [Yolanda]."
A study by LinkedIn and global media and brand research firm Ipsos MediaCT found that millennials are also a lot different in how they manage their money. "They have their own tools and their own rules, and the traditional legacy schema that we've set up for doing things in certain institutional sectors doesn't really matter to them," says Donna Sabino, Ipsos MediaCT senior vice president.
How exactly are the millennials different from baby boomers and Gen Xers in terms of money management? Here are a few things worth noting.
Gen X and Baby Boomers: The best time to buy a home is always five years ago.
Millennials: No thanks, I'm fine paying rent. I'd rather spend my money on travel and connectivity. 
Kids of today want to keep up with trends, and that's fine because no one wants to look manang.
But if the sole purpose is having some #OOTDs or #instafood to flash on social media, you might be in for trouble.
While buying a new car, gadgets, and going on your own little world tour makes you feel #blessed, they can't be considered real assets. Sooner or later, when you have kids, you will feel the need to have your own shelter–and by the time you realize this, prices of condos and houses will have gone up exponentially.
Caleen Obias, an entrepreneur in her mid 30s, shares her surprise at how the price of houses rose to about 500% in just five years. "My husband and I only started seriously looking for a property when our daughter turned two," she says. "The prices now are just outrageously high—houses that were in the P5-million to P6-million price range five years ago are now priced at P25 million."
If you have the money now, it's best that you invest in real estate and secure your family's shelter, just like your parents did.
Gen X and Baby Boomers: Save now. Sit back, relax, and enjoy the show later.
Millennials: You only live once.
Young, wild, and free–but fun and convenience come at a price. Payday Fridays are a special case because that's when it's going down for real. Designer coffee, exorbitant entrance fees to the clubs, booze, and all the good things in life. Work hard, party harder. You've earned it after all.
So the whole time you're out, the Gen Xers, the so-called Titos and Titas of Manila, who are holing up in their bedroom eating home-cooked food and listening to podcasts on their phones, are in fact saving up for something big, a.k.a. The Future, a.k.a. Retirement.
"I never see you at the club," you say.
Their reply: "I never see you at the bank."
Gen X and Baby Boomers: Sa department store, mas mura.
Millennials: Sorry, but I gotta have swag.
Too many selfies but too little knowledge of self, that's the verdict on today's generation. Shoes in every colorway, smartphones in all operating systems, travels, and more Instagram-worthy expenditures and "swag" are all part of the millennial's squad goals. Sadly, even the spending habits of their friends become the determinants of their own.
However, millennials have this edge over older generations:
Gen X and Baby Boomers: I only turn to traditional media for advice.
Millennials: Saw it on my friend's feed, so I bought it.
Forbes partnered with Elite Daily last year and gathered 10 findings about today's generation–among them, is the fact that millennials are very careful with their purchasing decisions.
The study says one-third of millennials look up to blogs and social media, especially recommendations from their own network, for their purchases. They trust word of mouth over branding and peer reviews over advertising.
Millennials also know how to take advantage of technology–comparing all their options online before arriving at an important decision.
What other striking differences do you have with your mom and dad? Share your thoughts in the comments.