4 Budgeting Apps Every Financially Savvy Pinoy Must Have
3 min read
Financial literacy is an endless process, and one-half of the battle is knowing how to utilize tools that will make money work for you. If you're tired of living from paycheck to paycheck in this age where every information you need is accessible, it's about time you used your gadgets to improve your money-handling skills.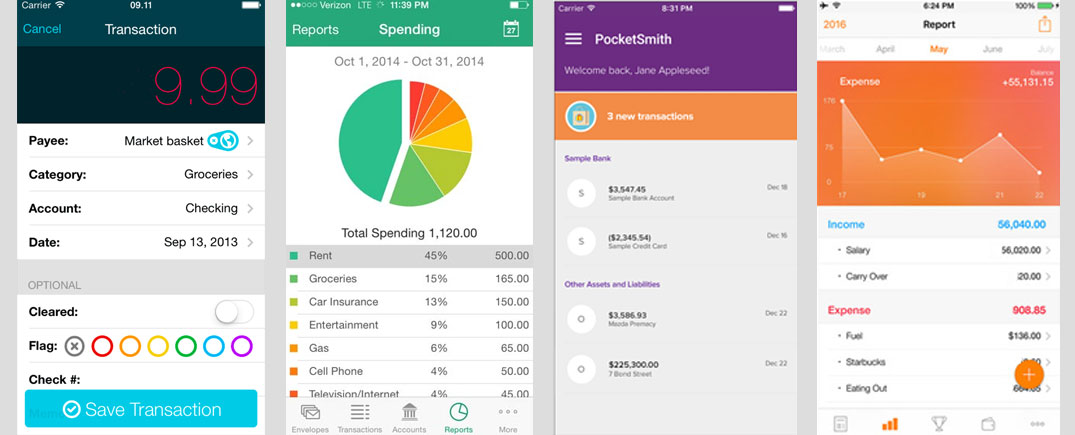 Turn your smartphone into your trusted budgeting buddy and install these apps now. You'll become the master of your wallet—and the not the other way around—in no time.
You Need a Budget
Ideal for: people with future-oriented budget goals
P1,439.95 via Steam
You Need a Budget (or more commonly known as YNAB) has been a crowd favorite ever since it came out. Everyone, from smartphone app reviewers to financial news websites, has been hyping about it.
Aside from doing the essentials like helping you divvy up your paycheck and allocate them wisely, YNAB also helps you save up for bigger expenses, both known and unknown.
For instance, a car insurance premium that is due in six months used to make you scramble for cash and send you to a panic mode—not anymore with YNAB. Finally, you can sync your YNAB account with your smartphone to help you check your budget even if you're in transit. Wherever you go, whatever you do, you can check first your budget before you even spend a peso. You can try YNAB for 34 days free of charge before you commit yourself to a complete budgeting overhaul.
Spendio
Ideal for: people who own an Apple Watch
Free
If you spent precious dough on an Apple Watch, then why not turn your wearable tech into a budgeting tool? Spendio, a no-frills budgeting app, frees you of the need to pull out your phone whenever listing down an expense you just made.
After keying in your income, expenses, and goals—or financial objectives in Spendio's parlance—you can then use voice commands via the Apple Watch to update your budget.
Another stellar feature of the app is the Wallets system, allowing you to hook up your savings account, credit card, PayPal account, and so you'll know how your money flows in or out.
Pocketsmith
Ideal for: people who want an overview of their past and present expenses
Free
A lot of personal finance management apps in the market are merely just souped-up versions of the classic "spreadsheet budgeting"—they have little to nothing new to offer to users who are willing to change their money habits. Pocketsmith, one of the oldest budgeting tools on the internet, does more than just track your expenses: it also analyzes your spending patterns to give projections in the future.
Once you've placed your budget and expenses in the application, Pocketsmith will calculate forecasts based on your current spending. It will indicate where you're lacking and where you're exceeding so you'll know how to plug the holes in your budget.
Is Pocketsmith reliable? Let's just say that the Registered Financial Planners in the Philippines (RFP), a group of certified personal finance experts in the country, endorses the app.
Goodbudget
Ideal for: people who are used to the envelope system
Free
It may take some time before you unlearn something you've been using for a long time. For some people, the envelope method is the easiest way to make your budgeting more tangible since it actually involves stuffing money in envelopes. This is effective for people who don't want the mental gymnastics of budgeting and has a clear of where the money is actually going. For those who want to a quantum leap from their usual envelope system, there's Goodbudget.
Goodbudget doesn't just allow you to separate your income into different types of expenses; it also allows you to stay on top of your budget by giving reminders. Once you've learned how to compartmentalize your budget, you can just keep on doing this or move on to a more sophisticated way of budgeting.
Know anyone who could use some help with budgeting? Share this story with your friends.