3 Advantages of ORCR Sangla Personal Loan For Car Owners
3 min read
Nowadays, there are plenty of financial products, services, and instruments readily available for those looking for extra cash for their various needs. However, not all options are necessarily available to everyone.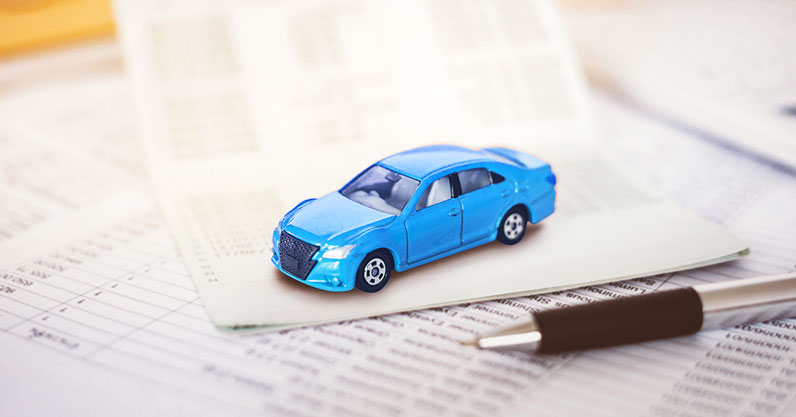 There are certain requirements and criteria that have to be met in order to avail of loans and credit cards–the primary financial consumer products that most people look for. But these requirements and criteria might not be a match for some consumers, hence finding a loan can be quite challenging.
Until now.
If you own a car and you're trying to find a cash loan that fits your needs, GDFI has something special and exclusive for you! It's called: GDFI ORCR Sangla Personal Loan.
In this article, we'll tell you a quick overview of what an ORCR sangla loan is all about and why it's advantageous for car owners like you.
The GDFI ORCR Sangla Loan is an example of what is called a car title loan. Car title loans are basically personal loans that are secured, which means a collateral is required for you to be able to apply and be qualified for this loan. In this case, the collateral you will use is your car's title or the ORCR.
For you to avail an ORCR sangla loan, the car you will use as collateral should be registered under your name and should be free from encumbrance (fully paid).
The amount you can loan depends on the market value of your car. Once approved, you can receive a big percentage of the current value of your vehicle–up to 80%. Therefore, the higher your car's value, the larger the amount you can borrow.
But unlike most car title loans, GDFI's ORCR sangla loan doesn't require you to surrender your vehicle to their safekeeping. You keep the vehicle with you, all you need to provide is a copy of your car's ORCR. Isn't that convenient?
What Are The Advantages of an ORCR Sangla Personal Loan?
An ORCR Sangla loan benefits individuals and business owners who own vehicles under their name or their company's name. It's an added, and perhaps, an easier way for you to loan cash when you most need it.
Here, we enumerate some advantages car owners can enjoy with an ORCR Sangla loan:
For people with no credit history
Sometimes, if you have little to no credit history, banks will have a hard time considering if you have a track record of being a good paying borrower. Because of this, your options might be limited in terms of applying and getting approved of a loan.
As a car owner, you will have little problem with this if you apply for an ORCR sangla loan. Since this is a secured loan, there is a collateral in exchange for the loan approved, thus your credit history is not a requirement as long as you own a vehicle.
Fast and convenient process
With an ORCR sangla loan, the application process is fast. It only takes 3-4 working days to process and disburse your loan–unlike some financial institutions where it takes weeks at a time.
An ORCR sangla loan only requires the following:
2 valid IDs
Copy of OR/CR (Official receipt and Certificate of registration)
Latest utility bill (electric or water)
TIN (Tax Identification Number) ID
3 months payslip, Certificate of employment or proof of remittance (for OFWs)
Business papers for Sole proprietors and Corporations
And now that your requirements can be sent online at eCompareMo, you can complete the application within minutes, whether on computer or mobile, without leaving the comfort of your own home or office.
This also makes an ORCR sangla loan more attractive for those who need cash fast for any kind of financial emergency.
Big loan payout
Like we said earlier, since your loanable amount is equivalent to a large percentage of your car's market value (up to 70%-80%), amount disbursed can be substantial-especially when you own a high-value vehicle.
Compare this to most loanable amounts from other financial institutions where they only offer 2-3x of your income and you'll immediately see the advantage of an ORCR sangla loan for car owners.
There you go. ORCR sangla loan is a very viable option for car owners looking for quick loans. And now that you can apply online, it's now even more convenient. So if you're a car owner, try and apply for an ORCR sangla loan today at eCompareMo. This might be the solution you're looking for.