Need Cash Fast? Consider ORCR Sangla Loan
3 min read
Car ORCR Sangla Loans or what's known internationally as Car Title loans are a kind of personal loan designed for car owners who need cash immediately for a variety of reasons.
While it is not quite as known as bank loans, ORCR Sangla Loans can prove to be a potent alternative for those seeking liquidity in the short-term.
In this article, we'll examine what ORCR Sangla is and how it works so you can see the unique opportunity it presents to help you get a substantial amount of cash as soon as possible.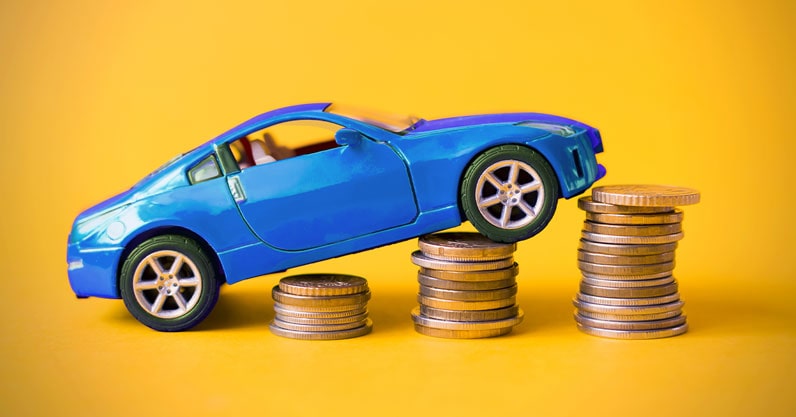 What is an OR/CR Sangla Loan?
An ORCR Sangla Loan is technically a secured loan that uses your car's Official Receipt and Certificate or Registration (OR/CR) as collateral for the cash loan that's going to be provided once you're approved for it.
However, what makes this different from the typical Car Title loan is you don't have to take out your car to be set as collateral for a loan, the ORCR of your vehicle will suffice.
Also, this being an ORCR Sangla loan, almost every vehicle is accepted or eligible for it. ORCRs of private cars and commercial vehicles like trucks, taxis, UVs, and vans can be used to apply for an ORCR sangla loan. Your name has to be indicated on the ORCR though, and fully paid–free from any liens or encumbrance.
How much can I get in exchange for my car's ORCR when I avail an OR/CR Sangla Loan?
The loanable amount you may receive when you apply for an ORCR Sangla Loan depends on the fair market value of your vehicle. This is typically determined by the loan provider. They appraise your vehicle then offer you the maximum loan amount you can take according to the fair market value.
An average approved loanable amount for private vehicles is in the ballpark of ₱350,000, while a commercial vehicle may net you ₱675,000.
Suffice to say, newer vehicles typically fetch a higher loan amount than older vehicles but it's not always the case because the market value of the car is what's going to be used as a basis for your loanable amount.
Is it true that ORCR Sangla Loans have high interest rates?
While it might be quite unsettling to exchange your ORCR for cash, ORCR Sangla loans isn't that much different from a typical secured loan where a collateral is needed.
ORCR Sangla loans from eCompareMo has an interest rate that's comparable to most unsecured personal loans: 1.3% per month for newer vehicles and 1.5% per month for commercial and older vehicles.
Of course, like all collateral loans, or any loan for that matter, monthly payments over the course of the loan term has to be made for the account to be updated and for the ORCR to be returned upon completion of the loan.
How long is the processing for an ORCR Sangla Loan?
What makes processing an ORCR Sangla Loan more convenient than most loans is its processing time. Once application and all documents are sent, it only takes 3-4 working days until your ORCR sangla loan is ready for disbursement.
Compare that to other loan applications that may take 5-7 days to process and car owners can enjoy the fact that they have an available option to get a cash loan fast with an ORCR sangla loan.
I've decided to apply for an ORCR Sangla loan. What are the requirements?
The requirements to apply for an ORCR Sangla loan is pretty much the same as most loan application requirements. The best thing about doing it on eCompareMo is you can compare loan offers and apply online. Here are the requirements for an ORCR Sangla loan:
2 valid IDs
Copy of OR/CR (Official receipt and Certificate of registration)
Latest utility bill (electric or water)
TIN (Tax Identification Number) ID
3 months payslip, Certificate of employment or proof of remittance (for OFWs)
Business papers for Sole proprietors and Corporations
eCompareMo.com is partnered with the best loan provider for ORCR Sangla loans, GDFI, to offer you the quickest and most convenient way to get cash fast for your immediate needs.
Learn more about ORCR Sangla loans by visiting our ORCR Sangla loans page at https://www.ecomparemo.com/personal-loan/orcr-sangla