14 Children Vaccinated With Dengvaxia Had 'Dengue Shock Syndrome'
2 min read
At least 14 children who died after being vaccinated with Dengvaxia had signs of "severe" dengue.
In a news conference on Thursday (January 11), Health Secretary Francisco Duque III announced the initial findings of a team of experts from the Philippine General Hospital (PGH). The team has been investigating the deaths of children who had been part of the Department of Health's (DOH) previous dengue vaccination drive.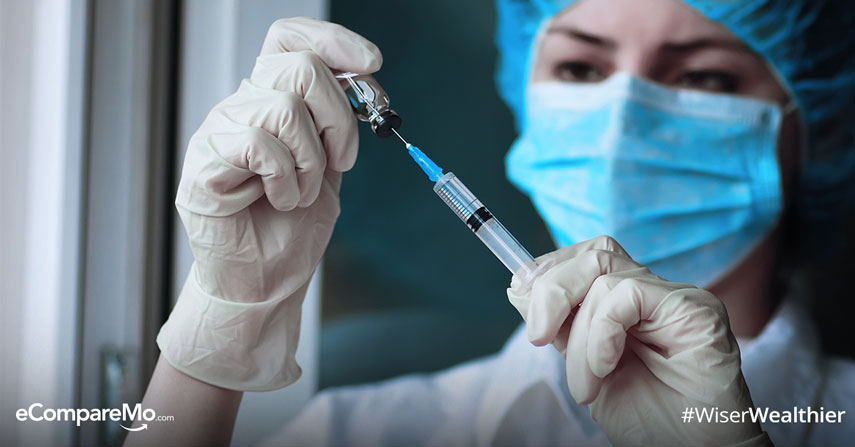 The DOH suspended their dengue vaccination program last December when pharmaceutical giant Sanofi Pasteur disclosed that their dengue vaccine Dengvaxia only protected those who had previously been infected by dengue. Those who were not infected before they were vaccinated could still be infected and suffer more severe symptoms.
Before this though, more than 830,000 Filipino schoolchildren had already received the vaccination. The DOH had forwarded to the PGH the clinical records of 14 children who had been part of the vaccination campaign and had died.
"Of the clinical charts of the 14 children who were given Dengvaxia, it was clear from their medical records that most of them died of dengue shock system," said Duque.
Dengue shock system affects people infected with the dengue virus. It cause abdominal pain, hemorrhaging, circulatory collapse and the inflammation of internal organs.
However, the Health Secretary would not say if Dengvaxia was responsible for the children's deaths. According to him, the experts were still studying the clinical records. He also mentioned that some of the children suffered from other illnesses that could also have been a factor in their deaths.
"We just want to make sure that the other illnesses did not cause the demise, or if these illnesses made things worse and caused the patients to die faster.
The full results of the study are expected to be announced by the PGH within the coming weeks.
The Public Attorney's office (PAO) has also been investigating the deaths of some children who were vaccinated in order to build a criminal case by proving that these deaths are linked to the vaccine.
Meanwhile, a statement from Sanofi Pasteur said they were "saddened to learn of the death of the children and sympathizes with the families."
However, they maintain that "there has been no death established to have been causally linked to the dengue vaccine, not even among the 40,000 people involved in the clinical trials conducted across 15 countries."
The DOH had purchased P3-billion worth of Dengvaxia from Sanofi. According to Duque, they are considering demanding a refund of P1.4 billion from the pharmaceutical company for the unused vaccination doses.
The Senate and the House of Representatives have also been investigating the purchase of the vaccinations during the administration of former president Benigno Aquino III. The purchase was made by the DOH under then Health Secretary Janette Garin and said to have been rushed as it was made before Dengvaxia had won Food and Drug Administration approval.
Sources
http://newsinfo.inquirer.net/959489/no-dengvaxia-link-yet-to-14-deaths
https://www.rappler.com/nation/193439-philippines-deaths-vaccine-row-consistent-dengue