11 Inspirational Quotes From Filipino Businessmen And Thought Leaders
2 min read
Looking for motivation? Get it straight from these people.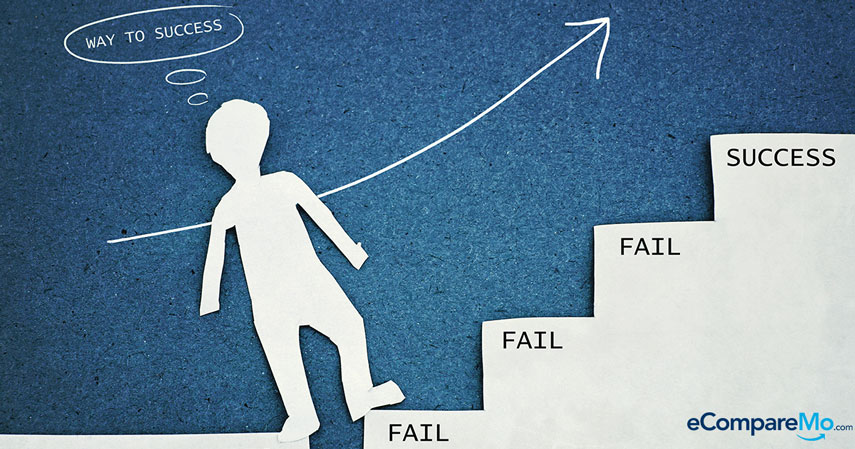 There are days when you just don't know where to get the extra push to get through a really challenging time. While you may feel lost at times, getting a nugget of wisdom and inspiration from successful people can help you work harder toward your goal. These people have, after all, know what they're talking about.
To help you get out of the lurch, we handpicked some motivational quotes said by Filipino tycoons, businessmen, and experts in the finance industry.
"Success is not necessarily connections, or cutting corners, or chamba—the three Cs of bad business. Call it trite, but believe me: Success can be achieved through hard work, frugality, integrity, responsiveness to change, and most of all, boldness of dream. These have never been easy slogans for me. I have lived by them."
-John Gokongwei Jr.
Chairman, JG Summit Holdings
"The more bitter the lesson, the greater the future success."
-Lucio Tan
Chairman and CEO, LT Group Inc.
"I was born poor, but poor was not born in me."
-Manny V. Pangilinan
Chairman, Metro Pacific Investments Corporation
"There is no such thing as overnight success or easy money. If you fail, do not be discouraged; try again. When you do well, do not change your ways. Success is not just good luck: it is a combination of hard work, good credit standing, opportunity, readiness and timing. Success will not last if you do not take care of it."
-Henry Sy
Chairman and CEO, SM Investments Corporation
"Success is always there at the horizon. To get there, know how to chart the surest path, and follow it no matter what happens along the way."
-Raffy David
Director, Pilipinas Teleserv
"The only reason why I have successful businesses is because I had more failures. The vast majority of people are not Bill Gates and Steve Jobs. Almost everyone is always wired to make mistakes. I see failure as a fine tuning of your entrepreneurial journey. The next attempt is always much better. You must view failure as a friend or teacher."
-Jojy Azurin
Regional Director, Freelancer.com
"Dreams are free, so why limit what you are aspiring for? But dreaming is not enough. One needs to put in enough energy and input."
-Tony Tan-Caktiong
Founder, Jollibee Foods Corporation
"I believe a truly successful man is he who has devoted his life to serving society. As a businessman, I believe you can serve society best by creating jobs for as many people as you can and giving them a chance to lead better lives."
-Andrew Tan
Chairman and CEO, Alliance Global Group Inc.
"If you keep telling yourself you are not ready, when will you be ready? You will never push yourself if you don't start now."
-Beverly Tantiansu
Marketing Executive, e27.co
"Can you name a single Philippine tycoon who hasn't failed?"
-Wilson Lee Flores
Owner, Kamuning Bakery
"You have to know the difference between quitting on your dreams and quitting on your goal."
-Jayson Lo
Author, YOUnique
–Dino Mari Testa