Find the Most Affordable Car Insurance Policy in the Philippines
eCompareMo has put together a list of top car insurance companies to help you save time and money. Your satisfaction is our utmost priority—and as the country's leading fintech startup for insurance comparison, we work hard to make sure that you get the best protection for your vehicle at a great price. Our customer promise: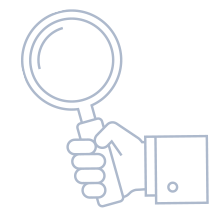 100% transparent
Lowest rates, with no
hidden fees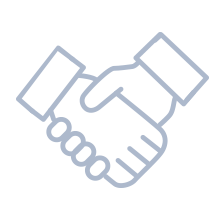 Over and beyond policy issuance
We provide free claims assistance
all year round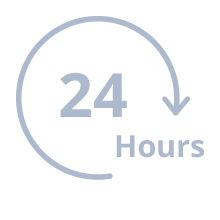 Fast and hassle-free
Get your policy in as fast
as 24 hours
1

2

3
Data from the Philippine Statistics Authority shows that the number of fatalities due to road crash has been increasing since 2014. What's worrying is that 79 percent of these accidents are caused by driver error.
With the growing rate of car accidents in the Philippines, it's financially wise for every motorist to have a car insurance to protect them against expenses that may arise in the event of an accident.
The mandatory Compulsory Third Party Liability (CTPL) insurance that comes with your LTO registration is not enough. Every Filipino car owner needs a Comprehensive Motor Vehicle Insurance that shields their finances from the following:
Own Damage/Theft
Excess Bodily Injury or Voluntary Third-Party Liability (VTPL)
Property Damage or Voluntary Third-Party Liability (VTPL)
Auto Personal Accident (Auto PA)
Acts of Nature
Keep in mind, however, that not all providers are made equal. That's where eCompareMo's Car Insurance Wizard comes in.
Simply punch in a few basic details and you get the most affordable car insurance quotes within seconds.
Car insurance coverage types
There's a car insurance cover for every budget and need. Here are the main types of coverage you can avail.
Compulsory Third Party Liability (CTPL). The Land Transportation Office (LTO) mandates that all car owners get a compulsory third-party liability (CTPL) insurance upon vehicle registration. Third party refers to any person other than the driver or the passenger that the insured encounters in an accident.
Comprehensive Car Insurance without Acts of Nature. A comprehensive car insurance without the Acts of Nature covers an accident caused by vehicular accident, such as collision and overturning, theft, and other malicious acts from a third party.
Comprehensive Car Insurance with Acts of Nature. A comprehensive car insurance with Acts of Nature covers all types of accidents including the ones caused by a natural disaster, such as typhoons, earthquakes, wildfires, and floods.
Other types of vehicle insurance are collision protection, liabilities, and uninsured and underinsured motorist coverage. Each one offers additional protection that caters to the special needs of car owners.
Furthermore, many car insurance companies also give you an option to avail add-ons, such as:
Loss of use
Where the insurance provider reimburses the transportation costs while your vehicle is being repaired in the motorshop
Roadside and towing assistance
Some insurance firms offer this as a freebie
Transportation allowance
Get your tranpo costs reimbursed while your car undergoes repair
Advantages of having a car insurance
Smart motorists only want the best car insurance policy. Not only to reduce risks of uncertainty and mitigate the cost of repair, but also to avoid headaches when it comes to filing claims. Here are a few reasons why every car owner should get motor insurance:
Covers the accident repair costs.

One of the advantages of having a vehicle insurance policy in your hands is to keep your wallet safe from unwanted automobile expenses. Your provider shall take care of the body repair and parts repair/replacement in case of damages; or replacement of your vehicle in case of theft, such as carnapping.

Aids in paying the hospital bills.

Apart from the maintenance and repair of the vehicle, your policy also covers hospital bills. This applies to both the insured party and the third party involved in the accident.

Enables you to pay depending on your capacity.

Not all Filipinos may be aware that an insurance is actually a means to save rather than an expense, and it's because of the car insurance premium they have to pay upfront. Luckily, there are several car insurance providers in the Philippines that allow you to pay in installment. A car owner can choose from different payment terms according to their budget.
A number of providers in the Philippines, in fact, offer more perks and free add-ons bundled with their policy. This makes car insurance comparison a wise choice for consumers.
Overall, getting your car insured is recommended because of the following:
Efficient, as it decreases the risk of uncertainty
Reduces the financial burden due to the losses
Gives peace of mind--either your own or someone else's
Serves as a savings and investment instrument
Car insurance requirements and conditions
Once you've found an affordable car insurance policy, all you need to do is submit documents that are required by your provider. Take note that not all cars can be insured because the legal status of your vehicle must be clear first.
Here are some of the most common requirements and conditions when applying for a motor insurance:
A valid driver's license and valid vehicle registration
Certificate of Registration (COR) with the name of the registered owner. In case the COR is not available, the name of the buyer in the deed of sale should be presented.
Address of the owner
Brand (e.g., Honda, Mitsubishi, Toyota)
Body type (e.g., Fortuner 4x2, Hi-Ace Super Grandia 2.5 DSL)
Year Model (e.g., 2014, 2013)
Transmission (manual or automatic)
Color
Plate number
Usage of car (either for personal or commercial)
The ownership status of the vehicle to be insured must be legally recognized by the law
Assurance that the vehicle was not involved or used for unlawful acts
NOTE: Some car insurance providers in the Philippines do not accept cars over 10 years of age (unless for renewal only), and over 8 years old for commercial vehicles (unless reconditioned or certified to be in good running condition)
List of car insurance companies in Philippines
Going through each insurance option is a tedious process. Imagine having to check the premiums, rates, inclusions, and freebies one by one.
Here's a list of car insurance companies and their offers:
Charter PingAn Car Insurance
Being one of the leading insurance providers in the Philippines, Charter Ping An provides quality and comprehensive motor insurance at a minimal cost. The company offers roadside assistance and travel emergency assistance as well.
Mapfre Car Insurance
Whether it's malicious damage, accidental damage, fire, or earthquake, Mapfre has got you covered. Choose their comprehensive coverage and get insured at an affordable price.
Pioneer Car Insurance
Pioneer Insurance has been in the industry for 64 years now, giving people a quality choice when it comes to auto insurance. The company provides comprehensive protection for motorcycles, four-wheelers, and fleet.
Standard Car Insurance
Standard Insurance offers an extensive range of insurance protection at a reasonable price. Coverages include CTPL, third-party property damage, own damage, bodily injury, and third-party liability.
Liberty Car Insurance
Liberty Insurance provides quality protection from accidental damage, earthquake, fire, and malicious act. You can choose from their extensive product range and get insured at an affordable price.
Fortune Gen Car Insurance
Feel secured whenever you hit the road when you choose Fortune General insurance. They have different coverage types for every type of need and budget.
QBE Seaboard Car Insurance
QBE Seaboard's vehicle policy protects their clients from any potential risks on the road, such as bodily injuries, physical vehicular damage, and third-party liabilities. Furthermore, they offer free towing and emergency roadside assistance.
Oriental Assurance Car Insurance
Drive with peace of mind with Oriental Assurance insurance. Choose from their wide variety of insurance coverages and get insured without spending a fortune.
AsianLife Car Insurance
Whether it is for a single or multiple vehicle, comprehensive coverage or third-party liability, AsianLife has the product that suits your needs. Get maximum protection at a minimal cost—and even extra perks like Dial-a-Driver when under the influence.
The Mercantile Insurance
Opting for Mercantile Insurance will give you a complete coverage protection, whether it is damage occur from collision or non-collision.
FPG Car Insurance
One of the most recognized car insurance companies, FPG is committed to providing a complete range of motor insurance products that are well-designed to suit every type of needs.
Malayan Car Insurance
Malayan Insurance protects you and your vehicle to any possible risks you may encounter on the road. Some of their offers: auto personal accident, automobile loss or own damage, Acts of God protection, and civil commotion coverage.
Prudential Guarantee Car Insurance
Prudential Guarantee is known for providing comprehensive coverage protection. On top of comprehensive insurance, policyholders can also enjoy special privileges, such as free vehicle breakdown, vehicle retrieval, and towing services.
PNB Gen Car Insurance
PNB Gen offers different motor insurance cover at a price that you afford. The auto insurance policy of PNB Gen has coverages, such as own damage and theft, compulsory third-party liability, voluntary third-party liability, and auto personal accident.
UCPB Gen Car Insurance
Shift to a broader protection when you choose UCPB Gen motor insurance. You're assured of your vehicle's security against any physical loss and damage by selecting the company's most comprehensive insurance policy.
Commonwealth Car Insurance
Choosing Commonwealth vehicle insurance will help you achieve financial protection against unfortunate events you might encounter on the road. Whether you need protection for bodily injury, acts of nature, third-party liability, or personal accident, Commonwealth has the right product for you.
The benefits and advantages of a car insurance can also reduce the risk of uncertainty, lessening the financial burden of the insured.
Vehicle insurance sample quotes
Insurance premiums, and the numbers can get overwhelming. To give you an idea of how your coverage is broken down, here's a sample cost of a car insurance for Sedan type vehicle.
SAMPLE COMPUTATION - SEDAN
Insurance Provider
PROVIDER A
Vehicle Type
SEDAN
Estimated Fair Market Value
PHP562,000
Bodily Injury
PHP200,000
Property Damage
PHP200,000
Auto Personal Accident
PHP250,000
Estimated Premium
PHP13,300
Total Estimated Savings
PHP9,700
Disclaimer: Figures indicated above are for illustration purposes only. Actual prices may vary
Car insurance FAQs
How do I buy car insurance?
Compare premiums, coverages, benefits, and add-ons from more than 20 insurance companies in the country. Complete the necessary documents and wait for your policy to be delivered in as fast as 24 hours.
How much will my motor insurance cost?
The premium rate of your insurance will depend on the coverage type you choose, year model, and body type of your vehicle. Additionally, your premium will increase if you add riders, such as the personal accident or property damage.
What points should I consider when buying a car insurance?
Premium rates
Policy coverage
Claiming process
Company reviews
Your monthly income
How much participation fee do I have to pay?
The participation fee depends on the vehicle's type and market value. For example, for smaller cars, the insured is often charged 0.5% of the vehicle's total market value. On the other hand, for larger vehicles, one percent of the car's market value will be charged as participation fee.
What are the documents required for car insurance claims?
Duly accomplished Accident Report Form of your insurance provider
Copy of Registration Certificate and latest OR
Police Report or Driver's Affidavit
Copy of Insurance Policy
Pictures of damaged unit (if own or property damage)
Pictures of the injured person(s) (if third-party bodily injury)
Repair estimation
Can I make a claim without a police report?
Yes, provided that the accident is minor and neither of the party is injured.
We believe that wiser decisions lead to a wealthier life, and that's where eCompareMo comes in. Our insurance comparison team has a combined 30 years in the insurance industry. Our comparison advisors will be glad to help you with any concerns, and provide free consultation via phone call or email. #WiserWealthier that wiser decisions lead to a wealthier life, and that's where eCompareMo comes in. Our insurance comparison team has a combined 30 years in the insurance industry. Our comparison advisors will be glad to help you with any concerns, and provide free consultation via phone call or email. #WiserWealthier