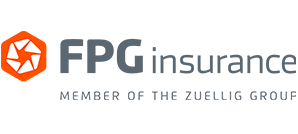 FPG Insurance Co. Inc.
FPG Insurance (formerly Federal Phoenix Assurance Co.) was established in 1958 by the Zuellig Group of Companies. Through the years, it has become a trusted name in providing general insurance solutions.

FPG Insurance maintains a strong grasp of the Philippine insurance market and, backed by its global alliances, develops in-depth customer insights for commercial and individual insurance products and solutions.

Its talented professional team works hard in the implementation of bespoke insurance and risk-management products for customers.