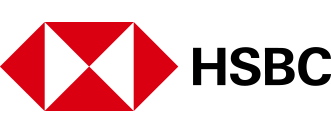 HSBC
The Hong Kong and Shanghai Banking Corporation Limited (HSBC) is a British multinational bank and financial services company with headquarters in London, United Kingdom. It is one of the largest bank in the world by assets. HSBC in the Philippines has been established for 140 years.
HSBC values employee empowerment and integrity, meeting their objective of becoming the world's leading international bank. Their Philippine branches offer a wide-range of services from Insurance, Credit Cards, to Consumer Loans (Home Loan, and Personal Loan). Their integrity and values empowers them to meet the needs of their customers, the community, and their investors.
HSBC currently has a network in over 67 countries, with more than 3,900 offices worldwide.