With These Changes In Place, Will The Traffic Situation In Manila Improve Soon?
2 min read
Metro Manila traffic is no "state of mind"; you know from the exhaustion you feel as you lay in bed at night that it is as real as it gets. From experimental traffic schemes to lawless drivers and commuters, everyone seems to be contributing to the horrid conditions of our major thoroughfares.
To combat this, the current administration formed the Inter-Agency Council for Traffic (i-ACT), a council composed of the Metropolitan Manila Development Authority (MMDA), Land Transportation Office (LTO), Land Transportation Franchising and Regulatory Board (LTFRB), and Philippine National Police-Highway Patrol Group (PNP-HPG).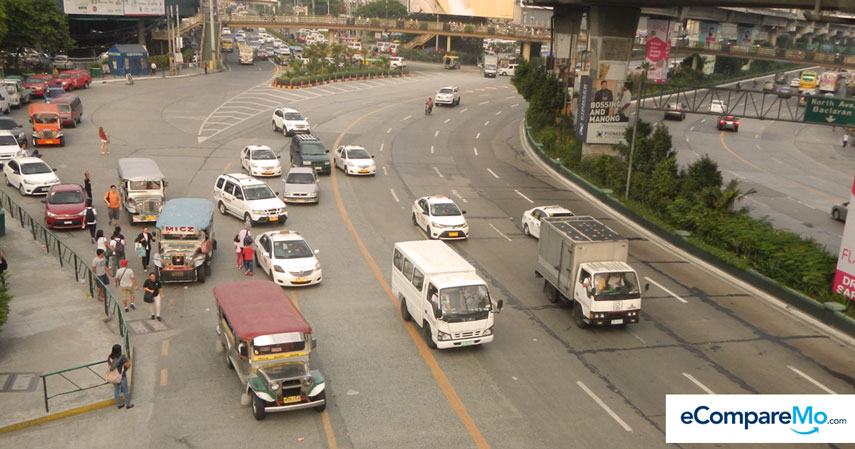 The i-ACT's first order of business is the metro's busiest highway: Edsa, which stretches for more than 20 kilometers and passes through six cities, has become a major headache for drivers who have to brave through the metro's sluggish traffic.
New house, new rules
This month, the i-ACT released a memo to all concerned agencies regarding new traffic schemes to be implemented on Edsa. The three new rules are the following:
Removal of counterflow or zipper lanes on Rockwell Flyover from Rockwell Edsa. Originally, the Rockwell Flyover was just a one-way road that leads to Estrella Street from Edsa. However, the MMDA made the flyover open to counter-flowing vehicles during rush hour in favor of lanes with heavier vehicle flow. With the new i-ACT memorandum, the timed zipper lanes on Rockwell Flyover will be removed.
Closure of southbound U-turn slot near Trinoma after West Avenue. A common chokepoint in North Edsa, vehicles use the said U-turn slot to make a maneuver from Edsa-Southbound to North Avenue or Mindanao Avenue. Vehicles that need to make a U-turn may have to go all the way to Edsa corner Quezon Avenue or wait until the agency opens the next U-turn slot after MRT-North Edsa Station.
Implementation of one-way traffic on North Road, Cubao. Despite not having the same foot traffic as Cubao, the stretch of Edsa from P. Tuazon Boulevard to Santolan Road and its arterial roads makes it a common chokepoint for vehicles. To reduce the number of vehicles going to Edsa, the i-ACT made the North Road a one-way street, with only vehicles from Edsa allowed to turn right to the said road. Drivers who use the North Road to go to Edsa have to use either Main Road or South Road instead.
Aside from the most recent traffic changes on Edsa, LTFRB has lifted its earlier memorandum that forbids UV Express Service vehicles from faring through the metro's main highway. The agency has nullified the original total ban and instead assigned designated routes for UV services depending on their origin and destination.
With the new rules in place, can we expect an ease of traffic on Edsa to happen soon?
Only time will tell, but the inter-agency council is already pleading to motoring public to understand the said changes.
"We are appealing to all motorists who will be affected by said changes to bear with us as we effect said Traffic Plan to address the traffic problem of Edsa," i-ACT said in its advisory.
What are your thoughts on the government's new traffic scheme? Share them in the comments.