5 Ways Debt Can Work To Your Advantage
2 min read
It's normal to see debt as a liability by default. It needs your utmost commitment in paying the monthly dues on time.Most debts or bank loans are topped with interests and other fees, and it takes much consideration before you sign an agreement. It's important that you have the right purpose in loaning your money and make sure you pay your loan as soon as possible.
Good debt is something that will increase your net worth, save more money in the long run, or handle unforeseen emergencies that can threaten your security. Taking all these into account, here are the types of Good Debts that can help you in life: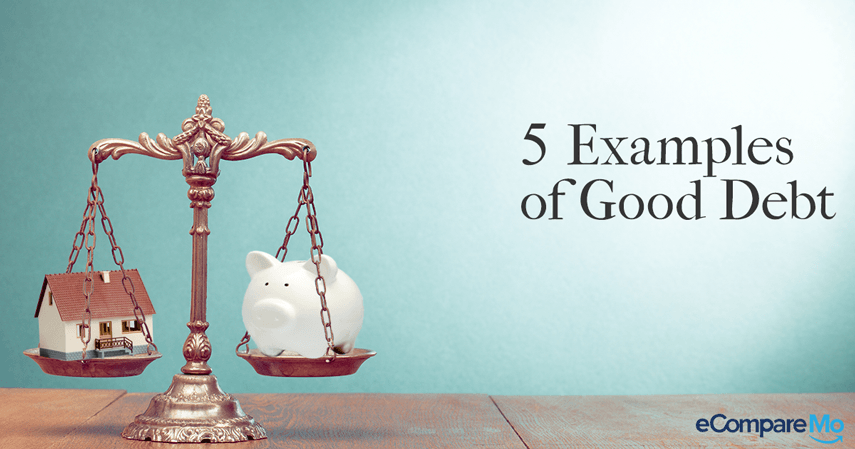 Student Loan
The higher your education, the more you earn. This is the general belief that holds true for most people. If you or your child is determined to study, then this will turn into good debt when you've reaped the rewards of hard work and diligence. You can always pay it once you've graduated or earned enough money for yourself.
Home Loan
This type of loan has a lot of potentials to be turned into good debt. You may apply for a home loan if you're ready to settle down and found the perfect place for you to build your dream home. You just have to be certain that this loan is timely, and that you can afford the monthly amortizations. You may also apply for a home loan if you want to have a rental property in the future. This allows you to have a source of passive, regular income.
Home Renovation
Multi-purpose Personal Loans allow you to borrow money for home renovation purposes, or any other things that can let you save more money in this aspect. By using your loan to renovate your home, you spare yourself from paying more utility and repair bills in the future.
Business Capital
If you're short on capital for a certain business venture where you've done enough market research, then this type of loan will also be a good debt for you. This also works for businesses that need extra money to jumpstart or extend their business. This is the most advantageous of all types of good debt because generally, the returns on your business are faster and bigger than the loan you borrowed and you can easily pay it within a shorter period.
Auto Loan
This works to your advantage if you have a business that needs a vehicle for day-to-day operations, or if you live far from your office or business hub. You'll end up saving more on the costs of commuting or the hassle of renting a car on your business operations. This brings convenience as long as it is necessary.
It's important to realize that debt can help you achieve something better for yourself. This is the essence of turning it into good debt. The outcome justifies your borrowing of the money and the interest or added costs that go with it. The next time you apply for a bank loan, put on a positive mindset and let the money you borrowed work for you.