5 Questions You Should Ask Yourself Before Taking Out A Loan
3 min read
With hundreds of offers, interest rates, and bank promos, choosing the right bank to apply for a loan can be a challenge.Miss a few details and you might end up getting trapped in an unfair loan deal.
Make the most of your loan by doing more research and arming yourself with information. Here are some questions you should ask yourself before you sign any loan agreement.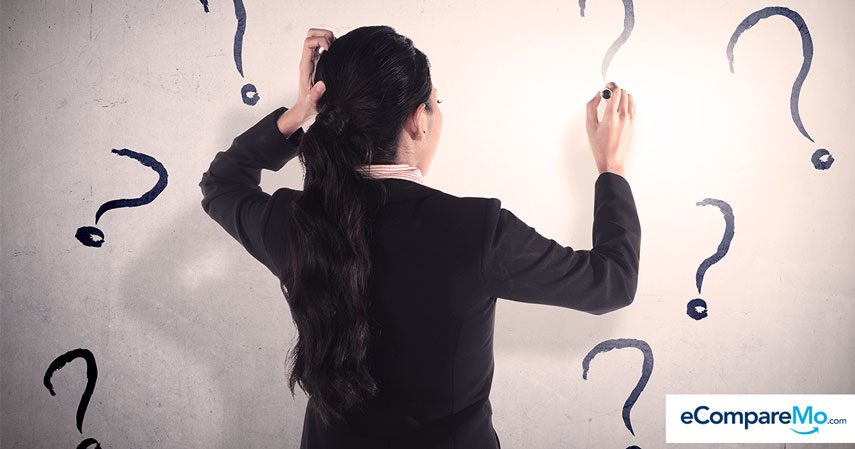 1. Do I have a good credit record?
This very obvious question is often neglected. Before you even justify your need to take a loan, ask yourself this: Do you have any unpaid dues that can get in the way of getting approved for a loan? Also, if you happen to still be paying for an outstanding bank debt, it's only wise that you settle it first before you apply for another loan.
If your answer to this question is yes, then, by all means, proceed to question number 2 and make sure you're able to manage the responsibility of repaying a bank loan.
2. How am I going to spend my loan?
By now you must already have a good reason for your loan application, but it won't hurt to reevaluate it. The reason should be sensible and realistic. Be honest with yourself as to why you need extra cash. Will this go for education, a family emergency, or for the settlement of your debt? Will a car loan prove to be beneficial for you in the long run or will this just drain you with more expenses? Are you sure it's the right time to invest for a home?
If it's a personal loan, allocate how much money will go for each loan purpose if you have more than one reason to apply for that extra cash. This way, you can make this loan work for you and avoid getting into a more financial burden.
3. How much should I borrow?
You can generally borrow up to three times your monthly salary for a personal loan. Decide how much you really need and make budget plans for it. However, keep in mind that the loan amount you applied for is still subject to the bank's approval.
4. What's the best payment term?
Depending on the amount you borrowed, some banks even offer up to five years (60 months) of loan term–or tenure, as banks call it. The usual tenure offered by banks range from either 6, 12, 18, 24, up to 36 months. Remember that you will pay your loan with monthly add-on fees, so you will get higher accrued interest the longer you pay for your loan. In other words, you get to pay lower monthly amortizations when you choose a longer term, but you'll end up paying more for what you loaned.
5. Where should I get a loan?
Which bank offers the most convenient services and lowest bank rates? Shop around for interest rates and don't just settle for the ones being offered by your bank. More often than not, the rates posted on the banks' websites only serve to give you an idea of how much they offer.
Find out which mode of payment will be most convenient. Will you go for auto debit, post-dated check, or online banking? Other things that should be considered are the bank's processing time and if the processing fees are reasonable.
If you don't have time to go from one bank to another, you may call the banks of your choice to hear about their interest rates and get more information. Going through these guidelines can protect your good credit score by making sure that you get the best deals before signing up.