What Jobs Will We Lose To Automation In The Future?
2 min read
Factory workers were replaced by machines, and print is losing ground to the fast rise of online media. In the not-too-distant future, we're looking at automated and faster transactions with the help of robots and Artificial Intelligence (A. I.).
The rise of automation was predicted in 2013, in an Oxford University study "The Future of Employment". This remains the most comprehensive look at the types of jobs at risk from automation. The study shows that nearly half of the jobs we know are already in the early stages of automation, including middle-class, white collar jobs.
The Philippines is not far from this big change. We already see these automated services in banking, and even in the fast food industry. And it's only a matter of time until humans are challenged to diversify their work skills to keep up with the technology.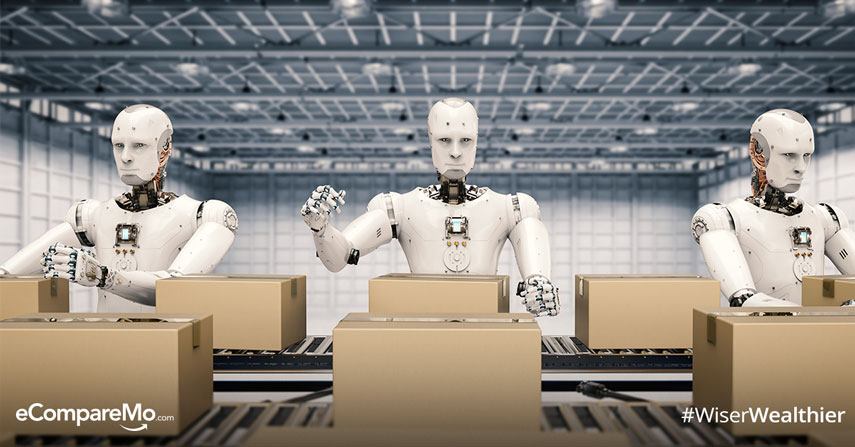 To better anticipate the future, it's best to know which type of jobs will be computerized or automated. Not to instill fear, but to guide the younger generation, who are only starting to choose which career to take. See well ahead into the future and grow with the coming bigger changes.
Top Twelve Jobs That Will Be Automated
Out of the 702 occupations ranked in the Oxford University study, these twelve (12) jobs got a .99% probability of automation:
1. Data Entry Keyers
2. Library Technicians
3. New Accounts Clerks
4. Photographic Process Workers and Processing Machine Operators
5. Tax Preparers
6. Cargo and Freight Agents
7. Watch Repairers
8. Insurance Underwriters
9. Mathematical Technicians
10. Sewers, Hand
11. Title Examiners, Abstractors, and Searchers
12. Telemarketers
Resilient Jobs
Jobs with more complex work and human interactions in their day-to-day functions will firmly stand their ground in the time of automation. These top 10 least computerizable jobs are mostly made up of medical professionals.
1. Recreational Therapists
2. First-Line Supervisors of Mechanics, Installers, and Repairers
3. Emergency Management Directors
4. Mental Health and Substance Abuse Social Workers
5. Audiologists
6. Occupational Therapists
7. Orthotists and Prosthetists
8. Healthcare Social Workers
9. Oral and Maxillofacial Surgeons
10. First-Line Supervisors of Fire Fighting and Prevention Workers
There's a lot of relief in knowing that even advanced robots are not capable of entirely replacing compassionate doctors and highly trained professionals, at least not in the next twenty years.
Other jobs that made it to the top 20 are Dietitians and Nutritionists, Physicians and Surgeons, School Teachers, and Sales Engineers.
Now that rapidly evolving technology has become a central part of our lives, it's human nature to adapting to these changes and be willing to take on more complex tasks that will endure in the long run. In the future, we will only keep on integrating these human qualities to that of automation, promoting a higher degree of competence and more opportunities for innovation.