What Filipino Cardholders Can Learn From The Equifax Hack In The US
3 min read
On September 7, Equifax, one of the US's major credit bureaus, announced that they had experienced a cybersecurity incident that exposed the personal information of 143 million American consumers to hackers.
Though the announcement was just made last week, the cybersecurity leak was discovered by Equifax back in July 29. The credit bureau took action to seal the leak but estimates that the hackers had access to their system for around three months, from mid-May to July.
The information that was leaked is basically a smorgasbord of data that can be used to steal the identity of those affected. The hackers got access to names, birthdays, addresses, Social Security numbers, drivers licenses. They also accessed around 209,000 credit card numbers.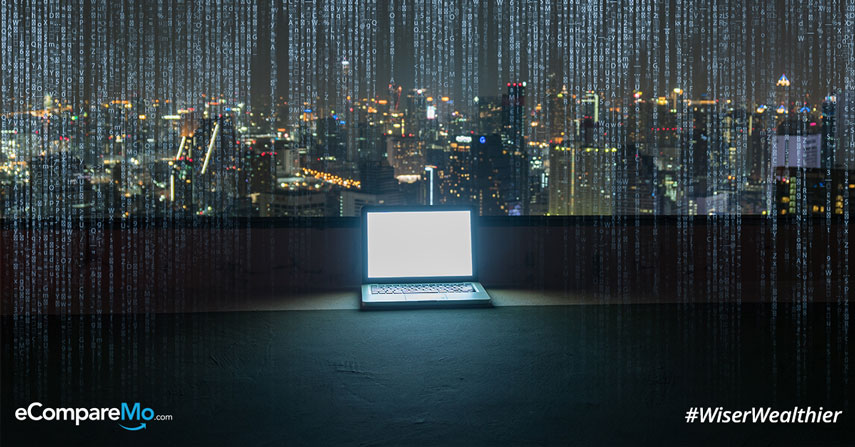 Equifax has since set up a program that people can enroll in to protect themselves against the hack. The program, called Trusted ID, is offered for free to anyone who wishes to enroll. As further precautions, those who think they might be compromised by this leak are urged to check their credit reports and contact their credit card's fraud department if there is any unauthorized charges. If their credit card comes back clean, they should freeze their credit first or set up a fraud alert.
The threat of identity theft
The idea of identity theft, of someone using your personal information has become a hot button topic and a cause for concern with the rise of the internet. There are just so many ways hackers with the right data can impersonate you online. From accessing and fraudulently posting on our social media sites, to using out credit card information to purchase stuff online.
Filipinos are understandably worried about identity theft. According to the recent Unisys Security Index 2017, Filipinos worry about other people getting access to their personal information and using it.
"Approximately nine in 10 Filipinos are seriously concerned about identity theft, credit card/debit fraud and computer security, reflecting the very real threat that their personal details may be stolen and sold on the dark web–highlighted by last year's breach of the Philippine voter registry database," said John Kendall, director of border and national security programs at Unisys.
Kendall is referring to the hacking of the Comelec website last March. The hack was said to have exposed the personal info of at least 55 million Filipino voters. The hacked data included names, birthdays, addresses, fingerprints, signatures, and–in the case of overseas absentee voters–their passport numbers.
Be smart, be proactive, protect yourself
Identity theft is real. Hackers can steal or expose your personal details, question is what can you do to protect yourself. Here are five simple tips you can use to protect your personal data from hackers.
Make sure you use secure passwords
Remember, they can't steal your personal information if they can't get to it. Make sure that you use strong passwords on your social media accounts or when doing online banking. Long combinations of letters, numbers, and symbols are best. Also change both your password AND your security question every now and then. Lastly, DON'T ever use the same password and login details for multiple accounts.
Avoid storing financial data
An avid online shopper? While it might be convenient to have an autofill of your credit card number or address on the shops you frequent, avoid it. Such websites can be easily hacked. Also, make sure you sign off completely after making a purchase.
Secure your credit card
If you do make a lot of purchases online, it might be good to have a dedicated credit card for that purpose. Make sure you monitor that credit card often to ensure that no "mysterious" purchases surprise you when the final bill arrives. Report any suspicious transactions immediately. Also, if your card has a security feature, such as the option to send a verification message or alert via text or email before or after a transaction has been made – activate it.
Beware of fake sites
Always verify that you are logging onto or using the correct sites. Keep aware and alert of phishing scams. When shopping or paying online, don't click on links or pop-ups till you are through.
Be careful of what you share
One glance at your public Facebook account and almost anyone can get your name, address, and even birthday. Make sure your privacy settings hide most of your personal information. It's actually better and more secure to avoid provide your exact location while using social media.