What Every Doctor Needs To Know About Clinic Renovation
2 min read
As a medical professional, your clinic says a lot about you. So make sure that your clinic is always the best that it can be.
Is your clinic due for a renovation? We asked interior designers Sieg Ramos and Kyle Salao of Ortigas-based CRL Designs for some insider tips and tricks.
All function, no form
Make sure your clinic has an ergonomic space planning and layout to make patients feel more comfortable. Ramos and Salao have noticed that some medical centers in the Philippines have faulty space planning, cramped layout with little to no clearance, and monotonous design.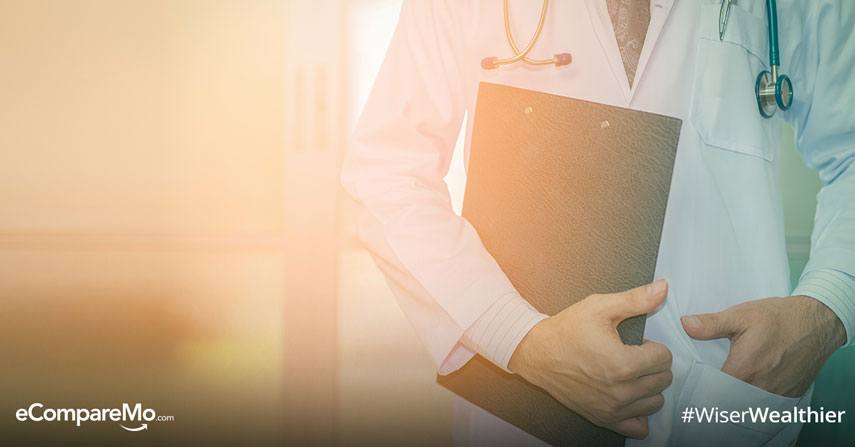 Aside from the layout itself, a lack of understanding of color psychology leads to inane color schemes or no color coordination between set pieces at all. Previously, the use of white in medical environment tends to be associated with sterility and an institutional feel, a trend which is avoided right now in the healthcare industry.
Ramos and Salao both agree that an empathetic healthcare environment design also requires the use of "healing effect in terms of colors" to generate emotional response from visitors.
Design matters
"A reception counter with a visually appealing style would attract more clients. This, in turn, will make patients, clients, and visitors feel more comfortable and less intimidated while inside the space," Ramos says when asked about the importance of a clinic with a stylish interior.
While it is easy for clinic owners to lift inspiration from design magazines and websites such as Pinterest, the two reminded that like healthcare, there are professionals who are better equipped in dealing with their design woes.
No budget? No problem
Have budget constraints? Fortunately, the interior designers from CRL Designs say everything depends on the budget of the client depending on the area of the project and the amount of work to be done.
Taking out a loan to finance your clinic renovation is one way to cover your expenses.
"Most of the time, the execution of a project depends on how much a client is willing to shell out," Salao says. "It is our job to make adjustments without sacrificing the design, quality, and function of the space."
Ramos adds: "They always have an option of going for a major renovation, minor renovation, or just interior styling, which requires no renovation but addressing the problems by adding a few elements like changes in furniture pieces and installation of other visually appealing design elements to make the space lively."
In fact, not every clinic requires a total overhaul. Some spaces just need some work such as decluttering and adding new things like a nice new accent piece and other set pieces. These small but impactful changes alter the vibe of the place and make it easier in the eyes.
Finally, medical professionals and clinic owners should check for different health centers around the world and how they excel in terms of design. With a simple observation of their environment, they will know whether or not they need help.
"Analyze your space, understand the condition of the space, and seek for the help of a professional for the best design solution and minimize mistakes and errors," Ramos says.