What Are The Things You Need To Know When Applying For Home Loan?
3 min read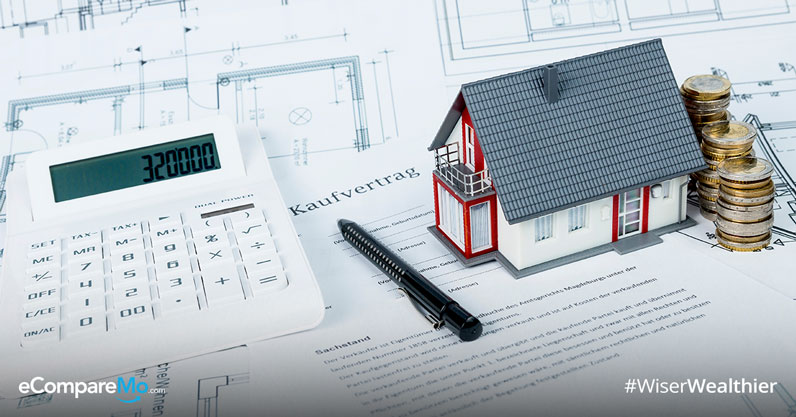 Buying your very own house is an exciting feat. After all, mulling on getting your own address only proves that you are more financially capable than ever. And like a lot of hardworking people who aspire to have their own homes, they seek the assistance of banks to help them finance their dream homes.
You may ask "why should people because resort to borrowing from banks instead of just saving until they can?" Unfortunately, not everyone has liquid finances to purchase a real estate property in a single payment. With this topic at hand, what are the things you need to remember before you apply for home loan.
Read: When Worlds Collide: Should You Buy A House And Lot Or A Condo Unit?
Get yourself pre-qualified for a mortgage
While anyone can walk in down payment. With these figures, they can assess if you are qualified for a mortgage.
Prepare the documents for pre-approval
Once you've been pre-qualified to apply for home loan, you may now proceed with the rest of the application process. Once you've been contacted by banks for pre-approval, you need to prepare the following documents:
Duly accomplished home loan application form
Certificate of employment and registration
Income tax return
Most recent bank statements
Two government-issued IDs
While these are most common requirements demanded by the banks, they may ask you for more pertinent documents for your application. Once your requirements have been reviewed and your application approved, you will be given a good faith estimate that contains all the details of the loan should you get approved for a mortgage.
Weigh several home financing options
Fortunately, there are a lot of home financing option for people who want to finally buy their dream house. While comparing rates and terms may be a bit more complicated, going through the entire process of computation will allow you to know which home financing solution works best for you. To know more about your mortgage options, here are some of the possible home financing options you may want to consider:
In-house financing. When you talk to real estate developers when buying a home, more often than not they will offer you in-house financing for your home. A program offered to people who want to pay for their homes on an installment basis without the aid of third-party banking and finance companies, in-house financing offers no-non-sense downpayment and impose higher interest rates.
Home loans by banks. While banks may be known for their scrutinizing investigations, they actually offer the most competitive rates in the home loan market. A good majority of banks in the country offer the best home loan rates in town, with better terms as well as lower interest rates. However, applicants need to jump through a series of hoops such as thorough investigations, as well as tons of requirements and long waiting period.
Keep in mind that when choosing between the two, as well as choosing which specific home loan provider will you use to help you finance your purchase, make sure to weigh both the advantages and disadvantages of the said options.
Read: Are You The Perfect Home Loan Candidate?
Learn more about interest rates
To make sure that you fully understand how much your loan will cost in total, you need to learn about interest rates and how they work. In a nutshell, interest is the fee for the convenience of being able to borrow money based on the amount you owe. While banks may provide you with a total breakdown of the total interest you will accrue, make sure you take the time to learn about interests beforehand so you can only get the best deal for you.
Buying a house is a very exciting task, and the technicalities may scare you into finally realizing one of your biggest dreams. However, learning the ins and outs of a home loan before you even apply for one will give you an edge in finding the best home loan program that will suit your need best.