Types Of Work Visas And Permits In Top OFW Destinations
6 min read
Have you ever considered working outside the Philippines? Whether you are a fresh graduate or someone who wants to experience working abroad, keep in mind that it needs a lot of preparation financially and emotionally.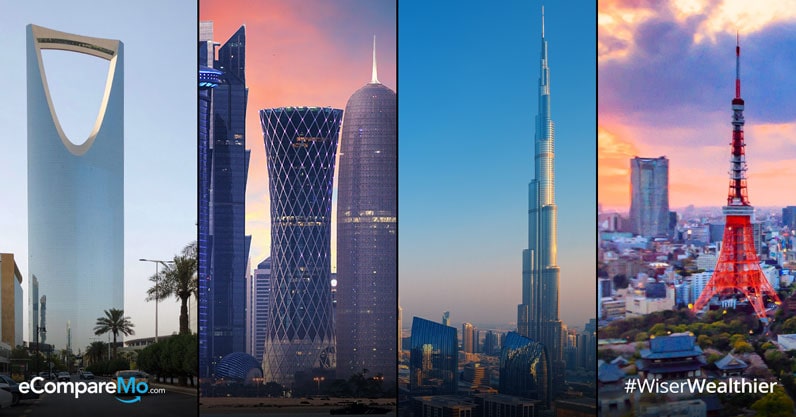 Working outside the Philippines can provide you with invaluable life experience. However, you need to take care that, when you go abroad for work you do so legitimately. This means processing your work visa or permit while you are still here in the Philippines.
What is a work visa?
A "Work Visa" or permit, sometimes also known as an "Employment Visa," allows you to work in a different country. It usually has an expiration date, depending on which country you will be working. This allows you to stay, live, and—most importantly—work in the said country legally.
Below are some of the types of Work Visas and Permits needed for several countries that are famous for being attractive to Filipinos seeking work abroad.
1. Saudi Arabia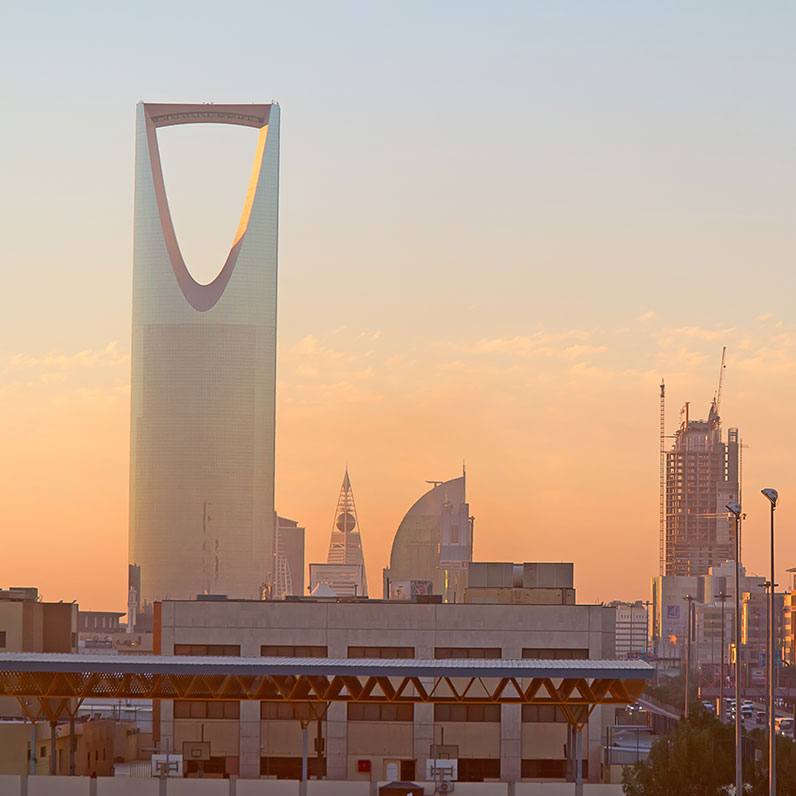 Seventy-six percent of job listings for Filipino workers abroad come from the Middle East, and one of the largest countries looking for Filipino workers in the region is Saudi Arabia.
Saudi Arabia is consistently the top country that Filipinos go to for work. As established by immigration laws, an employee must have a work visa sponsored by an employer for them to be able to stay and work in Saudi Arabia.
A work visa is issued by the relevant Saudi embassy under the instruction of the Ministry of Foreign Affairs. This should be sponsored by a Saudi employer.
Processing may take 2-3 months and the requirements that you will be asked to provide are:
A valid work contract
Medical reports
Degree or Educational certification and records. (red ribbon documents)
This type of visa allows foreign employees to do temporary work in Saudi Arabia. The duration of this is only 30 to 90 days. The application process is similar to that of the Work Visa.
Keep in mind that there are penalties for Individuals who are caught working in Saudi Arabia without a work visa. They can be fined up to SAR 10,000 and immediately arrested and deported.
(Read: A First-Time OFW's Guide: Things You Should Never Forget Before You Board Your Flight)
2. UAE (United Arab Emirates)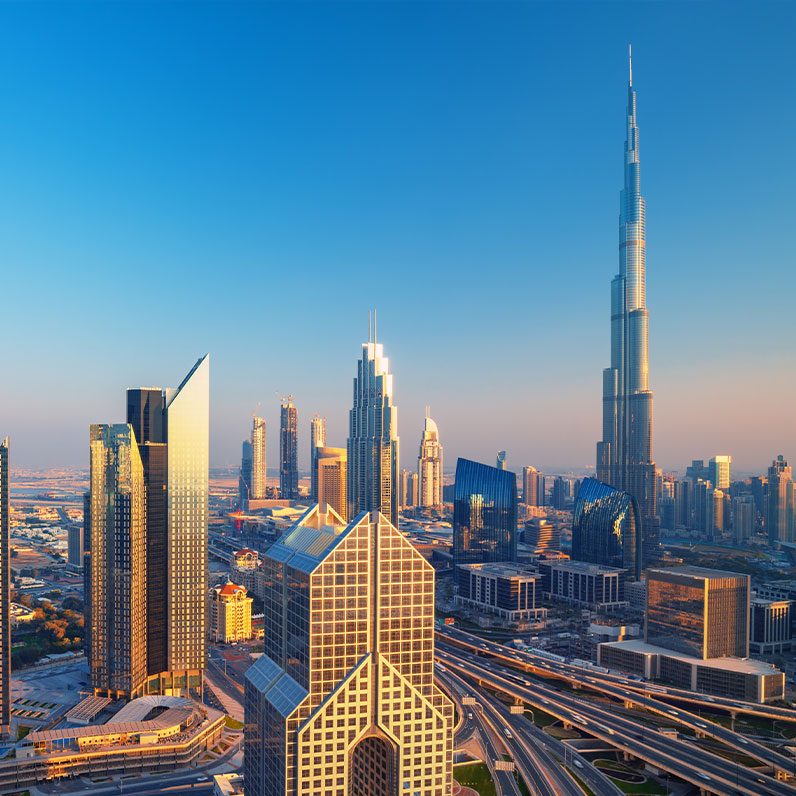 Stepping on the platform of a Metro station in Dubai, the biggest city in the UAE, you'd be justified to think you're in the Philippines. There are just so many Filipinos around, living and working in this fast-paced city.
The UAE considered as one of the top destinations for foreigners to work. You'd see almost all nationalities here working in different fields, both as skilled and unskilled workers.
For an individual to stay and work in the UAE he/she needs a working visa provided by the employer. Here are some of the requirements that will be asked of you:
Proof of a work contract or job offer from a company within the UAE.
Filled up application form
Original passport plus a copy
Emirates ID card
Passport photos
Educational records (Red ribbon documents)
Copy of valid company card or ID
Medical check-up and health certificates
Entry permit issued by the Ministry of Labor
Labor cards issued by the Ministry of Human Resources and Emiratisation (MoHRE) and the General Directorate of Residency and Foreigners Affairs (GDRFA) in the emirate state where you are to be employed.
After the application process, it takes about ten days to receive your work visa. It is typically valid for two years.
(Read: What Are The Costs Of Working Abroad?)
3. Singapore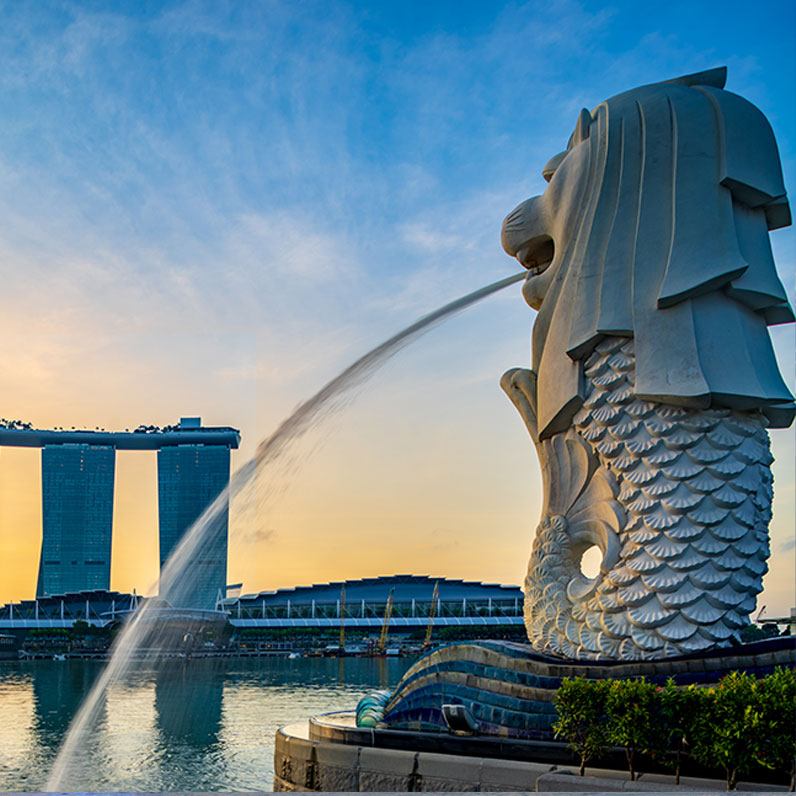 There are several types of Work permits issued for foreigners in Singapore and they are divided into categories.
Work passes and permits
For Professionals
This is for professionals earning $3,600 a month with acceptable qualifications. This is usually being issued to managers and executives.
Personalized Employment Pass
For existing Employment Pass holders, this offers great flexibility than the regular Employment Pass.
For Skilled and Semi-Skilled Workers
Individuals should earn at least $2,300 a month and meet the assessment criteria.
Work Permit for Foreign Worker
For those working in construction, manufacturing, marine shipyard, process or service sector.
Work Permit for Foreign Domestic Worker
For domestic helpers working in Singapore
Work Permit for Foreign Artist
For foreign workers working in public entertainment such as bars, hotels, and nightclubs.
Requirements to get a Work Visa:
Applicant must have a valid passport
Filled up application form
Must be at least 18 years of age.
Registered fingerprints and photo
Applicants should only work within the scope of work categorized in their work permits issued by the Ministry of Manpower
They should not marry a Singapore citizen without approval from the Ministry of Manpower
Should reside only at the designated address set by the employer at the start of the employment.
Pay applicable fees
Secure all documents needed (Educational documents, medical references etc.)
4. Qatar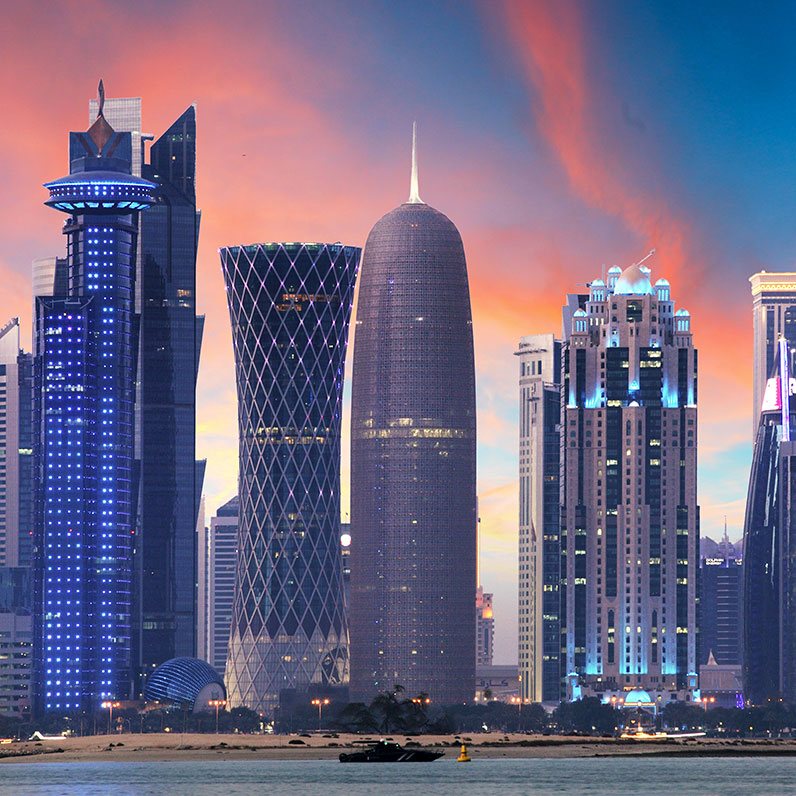 Being one of the richest countries in the Middle East, Qatar is also one of the most popular work destinations for Filipinos.
A work visa should be sponsored by the employer. Some Filipino enter Qatar on a visit visa and look for a job, but as soon as they find work, the employer should process a working visa for them. If your employer does not, then the job is not legitimate, and you may be penalized if found out.
These are the important documents that the employer should submit to the Ministry of Labor
Completed Application Form in Arabic
Immigration card of the company
Copy of a valid employment contract between employer and employee
Copy of the employee's passport
4 passport size photos
As soon as this information is submitted, a copy of the employment visa should be sent to the employee. An employment visa is valid from 1 to 5 years. Processing time takes 2-4 weeks.
The work permit should be provided by the employer within seven working days prior to the employee arriving in Qatar.
This can only be done after an employment arrangement has been settled before an application of the work permit is submitted.
Requirements are as follows:
Medical checkups and certificates must be obtained indicating the health of the employee. The employee must take a medical test at a government-approved hospital
Copy of the employee's passport
Employment Visa
Biometric fingerprints test
4 copies of passport size photos
Processing fee
The processing takes 2-4 weeks.
(Read: OWWA Benefits Every OFW Needs To Know)
5. Japan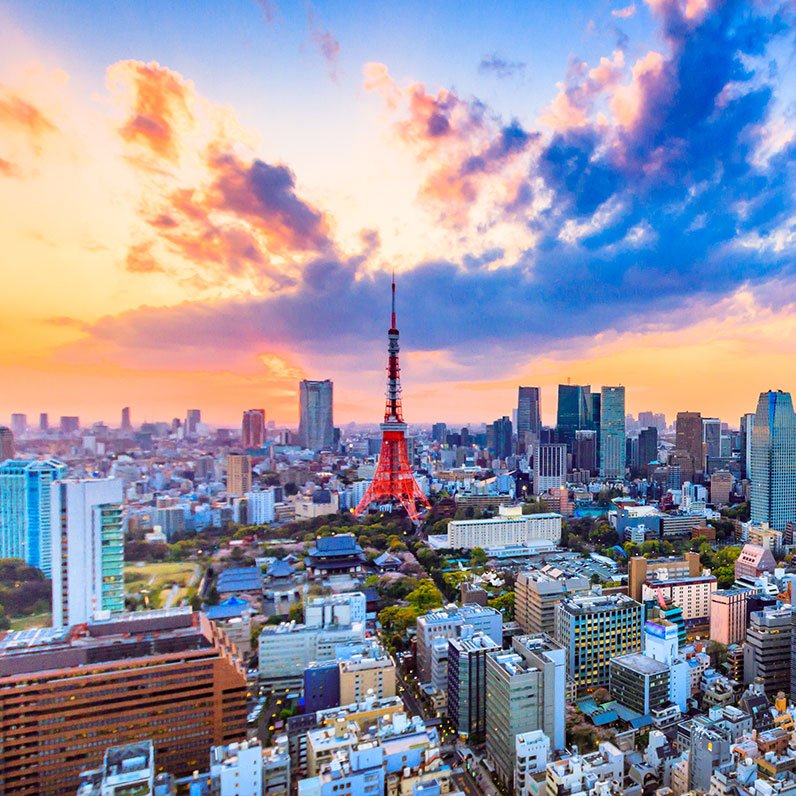 Working visas in Japan are only applicable for those whose work requires a high level of professional knowledge or skills.
There are no work visas for jobs such as massage therapists, waiter/waitress, salesclerk, construction workers, etc.
This is for expats of foreign companies/subsidiary companies located overseas. A requirement for this is that the employee must have worked for more than one year in the said office overseas.
Engineer / Specialist in Humanities / International Services
For Engineers, it is a requirement that they should have a bachelor's degree in the corresponding field or 10 years of professional experience.
For Specialists in humanities, the employee should have a University degree or 10 years of professional experience.
Those working in the architecture or civil engineering, processing precious stones and metals, piloting aircraft, etc.
They should have 3-10 years of professional experience.