10 Qualities Filipino Employers Are Looking For
4 min read
Job hunting nowadays isn't just about having a nice-looking resume or CV. It's about standing out from the crowd and showing prospective employers that you have the qualifications they are looking for.
When you get that call for an interview for your dream job, you're aware you need to convince the prospective employer that you have the skills, background, and the industry experience that make you the perfect match for the position you're applying for.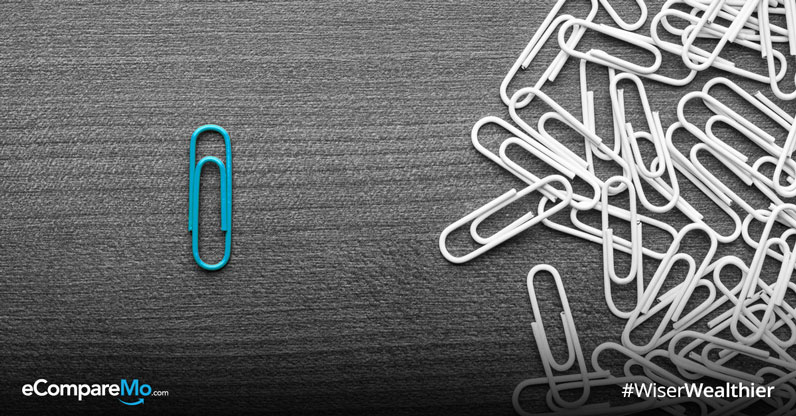 Here are 10 qualities that you need to focus on and improve in as these are what make employers believe you will make a great addition to their company.
1. Good analytical thinking
Good analytical skills mean you have the ability person to evaluate a situation, look at it from different angles, and collect the necessary information needed to address the issue.
By doing this can figure things out, analyze, plan, organize, and prioritize your tasks in an effective way.
As an applicant, you should be able to demonstrate your skill in examining and identifying a problem and improve the work process and environment.
2. Excellent written and verbal communication Skills
Successful communication is crucial for any job. As an employee, you must be a good listener as well as a good communicator. You need to have the ability to effectively convey information, both verbally and in writing.
For you to become a good communicator, you must be a good listener first. And when you listen, you need to take everything by heart, or you just don't listen at all.
3. Self-confidence
As an applicant, you need to be hard-working and confident at the same time. You have to show that you're committed to achieving excellence by sharing the benefits that you can offer to your employers as well as with your co-workers.
If you don't believe in yourself despite having the unique mix of abilities, education, and skills, it would be very difficult for your prospective employer to have their confidence in you too.
(Read: Past Bar Exam Topnotchers And Where They Are Now)
4. Agility and flexibility
Multitasking, or the ability to work on many tasks in a calm yet energetic manner, is considered vital for success.
As a candidate applying for employment, you need to have the ability to manage a number of tasks and assignments, adapt to the change in the conditions at work, set priorities, work on different projects, and at the same time still have the verve to mingle and socialize with your co-workers.
5. A stand-out resume
Seeing your resume is your employer's first step in knowing you as a person. If you have a creative resume, one that stands out in a creative yet formal way, it just proves that there's so much more to you than your personal and educational background.
This can also present your resourcefulness as an employee which your employers can later on see leading to you discovering solutions to the problems that may exist, by being innovative and creative, with the use of whatever information and reasoning your past experiences has for you.
6. Willingness to listen and learn
Businesses change with time and, as such, there is a real need to seek out new information, expand stock knowledge, and become familiar with new ways of doing things. Employees who have an interest in learning and also a willingness to pass on their new knowledge to their workplaces are valuable assets to any workplace.
7. Team-oriented
Keep in mind that not all leaders are team oriented. In order to become a team-oriented leader, you need to work in an effective manner especially in those time where cooperation is mostly needed.
Regardless of what type of job you have, you need to work well with other people and cooperate with a positive attitude. You don't just cooperate because you need to, you must cooperate because you want to and that you don't want to give your co-workers a difficult time working with you.
8. Extracurricular activities
If you're a fresh graduate applying for a job, experience is something that may be lacking in you.
Instead of that, employers will look for your extracurricular activities such as being a student-athlete, a member of different organizations, writing for the school paper, or any other non-scholastic activity during your high-school and college life.
This will lead them to thinking that if you can juggle school-life balance all at the same time, you will also be able to manage work-life balance as their employee.
(Read: Adulting 101: A Fresh Grad's Guide To Employee Requirements And IDs)
9. Leadership skills
Leadership in the workplace is the desire and willingness to accept responsibility and take charge to ensure outcomes are achieved. This involves your ability as an employee to take charge, volunteer for assignments, and accept accountability so that the desired results are achieved.
Employers generally like to recruit applicants who will be able to work for a long time in their organizations, those who have the scope for progress, so that in the long run, they will be in the position to formulate and make their own winning teams.
10. Established nterpersonal and ontrapersonal Skills
These two skills are also known as "people skills," which are used when you interact and engage with other people and especially with yourself.
Your ability to relate with your co-workers, motivate them in doing work done, and participate in solving conflicts will indeed prove that you're an outstanding relationship-builder possessing established interpersonal and intrapersonal skills.
To be considered a valuable employee, you need to be flexible and a team player. You need to prove that you can thrive in different work environments and handle multiple projects in an effective and efficient manner.
Sources: ABS-CBN, Rappler, GMA, Jobstreet