Types Of Commercial Spaces In Manila And Their Prices
3 min read
Location is crucial for a business to boom. Foot traffic, accessibility, parking, infrastructure, and proximity to populated establishments can make or break your business even in its early stages. This is why choosing a commercial space should never be taken for granted.
"Commercial real estate value is ultimately determined by one factor: the potential to produce income," Bruce Feldman, a leasing agent and real estate broker, says on Quora. "All other factors, such as location, types of properties and buildings, etc., are simply elements or features that will either enhance or diminish that income potential."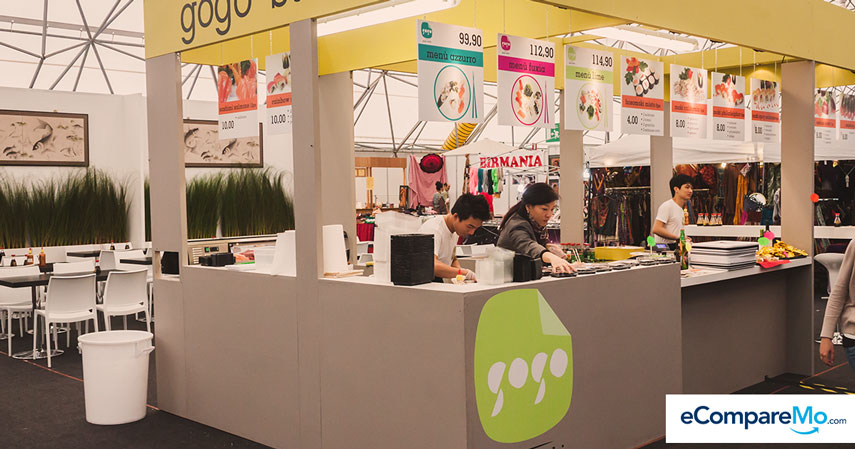 To help you map out your business plan, we've compiled a list of commercial spaces in Manila sorted according to type and location, together with their prices.
Office spaces for lease in central business districts
Perfect for service, computer-based, and sales start-ups, these spots can make your operations run smoother, establish your business' credibility, and even bring you closer to your target demographic.
The Fort Bonifacio Global City
P120 to P800 per square meter
Approximately P96,000 to P640,000 for 800 square meters per month
Ortigas Center, Pasig
P650 to P700 per square meter
Approximately P520,000 to P560,000 for 800 square meters per month
Manila
P350 to P650 per square meter
Approximately P35,000 to P65,000 for 100 square meters per month
Makati City
P650 to P1,200 per square meter
Approximately P130,000 to P240,000 for 200 square meters per month
Flexible commercial spaces in Manila
These flexible spots are ideal for general merchandise, food service, laundry, and other small businesses.
Building space in Manila
Average: P30,000 + VAT for 30 to 42-sqm space per month
Retail space in an office establishment, Ortigas
Average: P100,000 for approximately 600 square meters per month
Retail space in a plaza, Mandaluyong
Average: P16,000 per month
Retail space on main road, Manila
Average: P8,000 per month
Open space, Parañaque
Average: P50,000 per month
Building space, Manila
Average: P125,000 for approximately 180 square meters per month
Commercial space on a main road, Pasig City
Average: P8,000 for approximately 20 square meters per month
Stalls and kiosks for food and general merchandise
Looking for a commercial space that's perfect for your food cart franchise? Here are sample price ranges to help you with your budgeting.
Stall in a food hub on a main road, Quezon City
Average: P15,000 per month
Stall in a fashion hub, Quezon City
Average: P16,500 for 4 x 8-meter display per month
Carinderia on main road, Quezon City
Average: P5,000 per month
Carinderia situated along the University Belt
Average: P9,500 per month
Food kiosk inside an office building, Makati
Average: P25,000 for 4-8 square meters per month
Stall along Taft, Vito Cruz, Manila
Average: P5,500 per month
Stall inside a commercial establishment, BGC
Average: P40,000 per month
*Exclusive of VAT and association dues. Please note that the price ranges specified may change without prior notice.
Things to consider when shopping for a commercial space in Manila
Below are the driving factors to consider when looking for a perfect spot for your business.
1. Location. Strategically locating your business is key for commercial cultivation. Is it situated in a prime and industrialized area? Is it accessible to public transport? Is it situated in a flood-prone area? A fault line? Does the place take a significant amount of foot traffic to attract customers?
2. Finishes and furnishes. Consider the time, effort, and funds to spruce up the physical appearance of your business. Are you looking for a bare unit to have complete control over your space or are you considering to keep the construction or renovation to a minimum?
3. Demographics. Your target market is your business's bread and butter. Study your business plan and make sure the place you are renting is accessible to your target customers. For instance, you are offering budget-friendly packed lunch. Is it more efficient to choose to sell to students around the university belt or to office workers in business districts?
Unlike other facets of the business, Entrepreneur magazine says the effects of a poor choice of location are often irreversible. Be wise and keep your expectations realistic.
Find this article useful? Share it with your friends.