Travel Insurance Philippines: 5 Tips On Finding The Best Deals
2 min read
Many frequent flyers and smart travelers swear by the convenience of insuring both their domestic and international trips to avoid unwanted expenses on accidents and other unforeseen circumstances.
Alongside packing smart and preparing a travel itinerary, smart travelers rarely ever fly without a comprehensive travel insurance policy.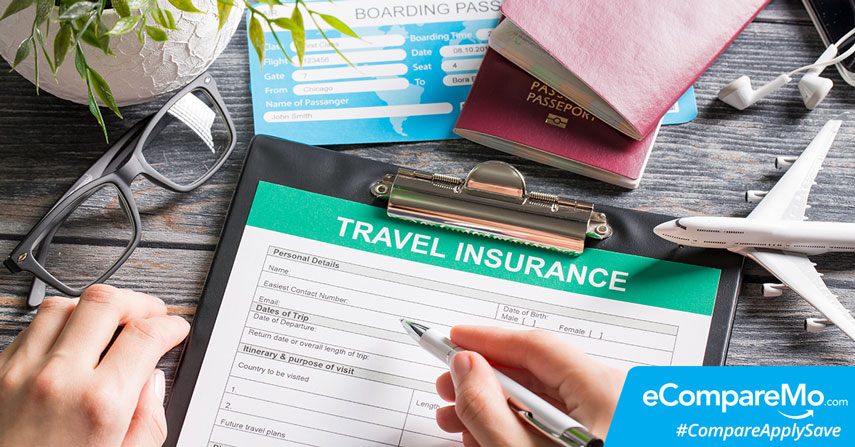 However, the definition of "comprehensive" is but relative. Paying for a heftier premium doesn't guarantee the coverage will work for what you need.
Comparing travel insurance quotes before buying one is wise, but it is also important to have a thorough knowledge of the financial product you're purchasing.
1. Study the travel insurance coverage carefully
Baggage delays, flight delays, missed connecting flights, and delayed departures—they happen a lot, and it's good that your travel insurance has got them covered. But there are other important points that you should be aware of when finding the right insurance:
Medical and health coverage. In cases of accidents and injuries, as well as transportation for a major hospital treatment.
Trip cancellation. For unexpected interruptions due to airline problems.
Baggage/property insurance. For instances of theft or damage of luggage and valuable belongings.
Funeral and burial. In cases of accidental death.
Trying to bag the most suitable travel insurance plan? Below are some considerations that will help you ace the right coverage. Your itinerary will determine the essentials.
Are you carrying valuable items such as consumer gadgets, jewelry, medical devices, important business documents or other expensive objects?
Are you traveling during typhoon/hurricane season and might be prone to flight cancellation?
Are you going on surfing, horseback riding or other extreme physical activities?
Calculate all the risk factors of your travel and list down all the significant facets to secure.
2. Do not rely on your existing policies
You might have an existing insurance policy that's inclusive of travel. Some credit cards you own may also have a travel insurance feature too. However, the policy might only cover the basic ones and may not be suitable specifically to your needs.
3. Research and compare online
Comparing travel insurance policies is convenient nowadays so you can choose the best value for your money. Just like being adept at booking the most cost-efficient flight, you also must be patient shopping around. You may choose among reputable insurance companies and check the complete details here.
4. Read the fine print
Be wary before making your purchase. Some policies may be categorized as "Worldwide" but exclude some countries like US, Canada, and Hong Kong. You should also check for age limits as prices and coverage vary according to age range.
When taking physical activities into consideration, you should doublecheck on the medical inclusions as your insurance plan may only cover accidents. Some policies have medical exclusions such as accident from extreme activities.
If you are an independent traveler, check if a scheduled airline failure is part of the coverage. Importantly, no hidden terms and conditions means no hidden charges.
5. Go big
If you're traveling more than once in a year, try considering getting multiple coverages, or an annual coverage. This way, you will only have to pay one time and avoid burning cash every time you fly.